Although the modern CBD industry is relatively young, it's a highly profitable space. Grand View Research found that the industry as a whole was valued at $4.6 billion in 2018, and it's only gone up from there. With loosening restrictions and new forms of consumption that CBD businesses can expand into, the industry has had a compound annual growth rate of about 22.2%. So how can you grow your CBD business and take advantage of the industry influx?
Below is the 2020 guide of the top 6 tried-and-tested solutions to take advantage of in your CBD business and its up and coming market share.
1. If You're Expanding your Human Capital- Expand Wisely
Running your business as a one man band is great, but it can prevent you from expanding quickly. On one hand, you have full control of the business and get all of the profits. While on the other, you are working with limited resources and may have limited knowledge in certain business areas.
This can be a major inhibiting factor as you try to grow your CBD business.
For this reason, many entrepreneurs search for investment capital or expertise from industry experts to continue growth. But don't take this decision lightly. Consider your wants, needs, business structure, and vision for the company before you start hunting for help from others.
Do you just need more hands on deck to fulfill orders?
How about someone to handle an aspect of your business that you aren't comfortable with or don't do well such as marketing, accounting, etc.?
Or maybe you simply need more capital to continue growth?
Each of these considerations require a different person to fulfill them.
Considerations for employees to help grow your CBD business
If you need people to help you accept, pack, and ship orders, then hiring a small team would be helpful. You maintain control of the company and can grow how you want. This decision is not one to take lightly, but will be easier than most.
Considerations for CBD business leadership and executive members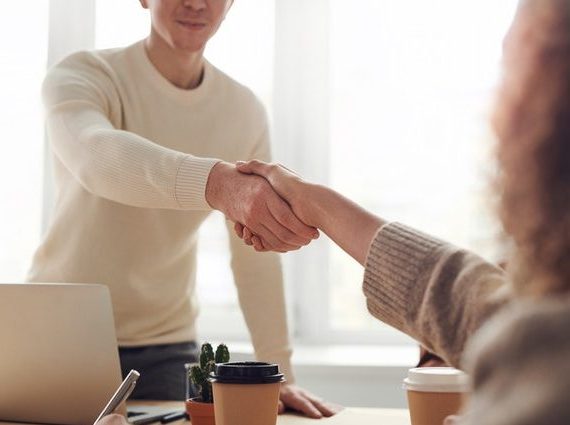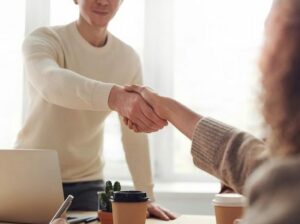 Looking for a partner requires that person to have a certain skill set. Depending on what you want them to take over, this may be in the marketing or advertising sector, the accounting, and finance sector, or something else. Either way, make sure that this person or people are adequate for the job. Make sure that they have credentials and prior work experience. Look for someone who excels in what you struggle at or has the resources to grow your small CBD business. For example, you might be great at marketing, but you know little about CBD laws by state and manufacturing. Find someone with the expertise to make your business a scalable and sustainable one.
Considerations for capital to grow your CBD business
If you're looking for ways to increase funding, try looking to investors rather than bankers.
CBD is a high risk industry, meaning that you'll be hard-pressed to find a banker that will be able to back you financially. Many investors are looking to break into the CBD market— but it's just up to you to find them.
2. Protect Yourself from Industry Risks
As stated above, the CBD industry is a risky one. The landscape of legislation and adoption of CBD in everyday life have both been tough factors to contend with. There are just so many variables to keep track of.
Regulations and laws change almost daily, and it's up to you, the business owner, to ensure that your company's up-to-date. It isn't an easy task. Make sure you're aware of the business legal requirements you need to start or uphold your company's status as legitimate.
With so much riding on how the laws progress, the amount of capital you have and the ability to secure emergency funds for your CBD business should be your priority. Also consider securing backups for each of your vendors and create plans of action for potential future scenarios. In addition to this, certain types of products, such as CBD beverages and other ingestibles, are treated differently than lotions and creams. Purely due to how these items are used, can mean the difference between high risk and low risk.
As your company grows, you'll want to consider adding a financial advisor and lawyer to your team. They can help you detect changes, act upon legislation, and mitigate issues before they happen.
Staying up to date with CBD legality reduces your risk
A deep knowledge of the industry will help you mitigate risks as you grow your business in CBD.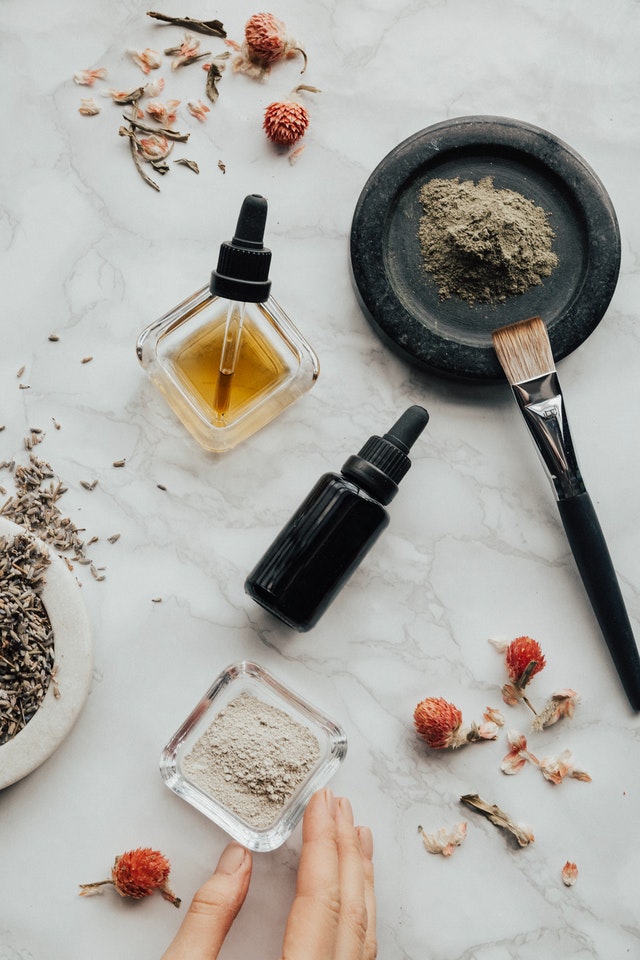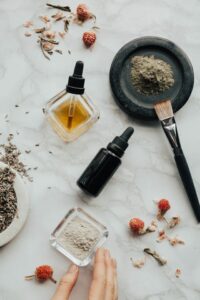 Although hemp-derived CBD is legal on the federal level, it's ultimately up to each state to determine its legality. Staying updated on the latest news in your industry will help you to pivot quickly if needed. This puts you ahead of those who aren't well prepared and allows you to seize opportunities right when they're available.
Subscribe to industry blogs and publications, follow experts on platforms like LinkedIn and Twitter, and network with people in different parts of your industry.
If you're the owner of a small CBD business, for instance, stay in contact with growers and legal experts — people outside of your immediate sphere of knowledge. You expose yourself to different viewpoints on an issue, and you may even discover something your less-connected peers missed, giving you an advantage in this highly competitive market.
Your payment processor can help you overcome risk hurdles
Considering all of the volatility in the market and laws, many CBD businesses have struggled to find and hold onto a CBD merchant account for their business. The reason for this stems from the fact that many banks don't like that the industry is entrenched in legality changes. But in order for you to stay in business, this is an essential piece of the puzzle.
So how can your payment processor help?
Well, some credit card processing companies can get you set up with a traditional merchant account for CBD. These come with more stipulations and adherence guidelines than other industries, but at least you will be able to process debit and credit cards online and in person if need be. And while this is the best option for many businesses, it could change.
In the event that banks are unable to support CBD businesses, your processor can keep you online with check processing solutions. It's not the most convenient answer, but at least your business will be able to accept customer payments while things get sorted out.
3. Stand Out from The Crowd of Other CBD Businesses
With more and more business owners joining the industry everyday, it becomes that much harder to stay competitive and top-of-mind for your audience. But by differentiating yourself from the competition, you make your products more memorable for your current and potential customers.
With that in mind, do some deep diving to find what sets you apart from your competition.
Does your manufacturing process result in a product that's more effective? Are you backed by industry experts or influencers? Do you serve a niche audience? Does your branding or online marketing efforts leave a lasting impression on viewers?
Discover what you bring to the table and double down on it. It will help you determine the steps toward growing your CBD business and set a precedent for your consumers.
4. Invest in SEO and Content Marketing Strategies
Content marketing and search engine optimization (SEO) help your customers find you organically online without spending money on paid advertising to do so. This strategy typically has a great ROI if done right and is something that is easy to start and grow.
In a survey conducted by Databox, 70% of participants found SEO better than PPC in generating sales for their business.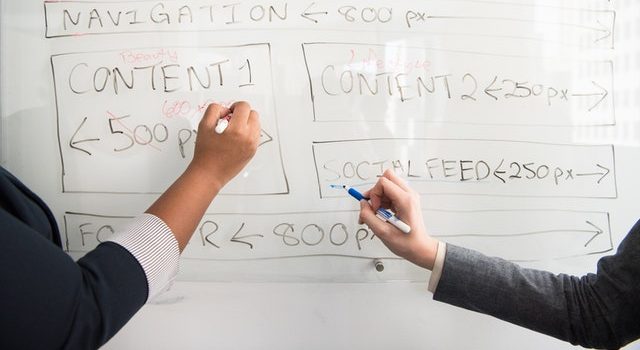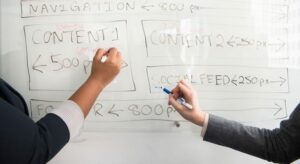 Creating helpful content and optimizing your website for search engines ensures that your customers find you when they need help or are looking to purchase CBD products. People often do their research on companies and their products long before they buy, but what happens if there's a lack of information to meet their needs? By creating high-quality content to fill that gap, you become a trusted expert in their eyes. So when the time comes for them to buy, they're more likely to choose you over your competitor.
Paid ads for CBD are restricted by many large companies
And in a highly regulated industry like CBD, marketing guidelines make it extremely difficult — if not downright impossible — to advertise through conventional channels anyway. For example, companies such as Google and Facebook don't allow paid ads that promote CBD products (though Google CBD restrictions are more strict than those of Facebook).
5. Diversify Marketing Channels to Grow Your CBD Business
Just because you will be doubling down on SEO and content creation does not mean that the other avenues aren't important. Social media marketing has become increasingly important to a younger audience as well as influencer and affiliate marketing. Industry trade shows are also great opportunities to find your next supplier, seller, or customer.
Influencer and affiliate marketing for CBD businesses
Influencer and affiliate marketing are especially attractive because they unlock access to a broader customer base that you didn't have before. And after you design the initial campaigns, they involve very little work on your end, outside of periodically checking in with your influencers and affiliates. They do much of the heavy lifting, as they're the ones responsible for creating the content ideas to promote your products.
Grow your CBD business with trade shows and conferences
Trade shows are unique in that they give you face-to-face interaction with businesses and customers in your industry that you may never see when running an ecommerce business. You can get feedback directly from them in a way you can't do online. This leads to innovation and product improvement in the long run. You're also able to study your competition — what they're doing, where they're falling short, how to set yourself apart, and of course, customer sentiment.
But even more so than generating customers, you will have direct access to suppliers, sellers, marketers, and industry experts. Taking advantage of what they bring to the table will put you in a better place to grow your CBD business.
Plus, your presence at trade shows leaves a good impression on potential investors, which brings us back to our first point. They'll see that you're taking your business seriously and that you're willing to commit resources to your company's growth.
To grow your successful CBD small business, it takes a lot of work. But by following these tips on growing your business in CBD, you'll be on the short track to success in the years to come.