Would you like to begin selling nutraceutical multivitamins and supplements online? While it may be a booming marketplace, it's often challenging to get a merchant account for nutraceutical. There are a few steps to take in order to begin selling nutraceuticals and supplements online. First is to research, second is to set yourself up for a safe and secure website, and last is to secure high risk credit card processing. Process payments in your nutraceutical business and scale quickly.
Step 1: Research The Supplement Industry
If you would like to begin selling nutraceutical vitamins online, you should conduct thorough research and gain a deeper understanding of what the nutraceuticals industry is like. This is true for every level of the industry. Suppliers, vendors, shippers, packers, etc. all reflect on your business and require careful selection.
According to Grandview Research, the value of the nutraceutical marketplace will be worth more than $578 billion by 2025. With such a large increase, the demand will go up and new businesses will inevitably pop up to fulfill it.
Starting a business of any kind is a long-term decision, but selling vitamin supplements is a meaningful business, and it can have a positive impact on the lives of others.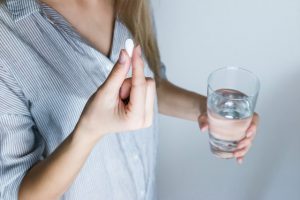 Vitamin supplements have a wide range of uses and benefits. Some of the most popular uses are for:
Sports Enhancement

Weight Loss Help

Anti-Inflammatories

Dietary Supplements

Cognitive Nootropics
Once you gain a deeper understanding of what your place will be in the nutraceutical market, you will have a better understanding of how to proceed. An online business selling these items will have to comply with regulations that are specific to the industry. Research what those compliance terms are before beginning.
Step 2: Set Yourself Up for Success
If you are ready to launch your multivitamin nutraceuticals company, you'll want to learn more about how to grow your online eCommerce business. Regulations, claims, and marketing procedures will be the most important things to work on in order to begin your site.
Regulations for nutraceuticals
Nutraceuticals, meaning vitamins and natural supplements are not regulated by the FDA. This is why you will need to ensure that you have proper documentation and sound legal review prior to launching online.
Things like how to make the product, best ways to package, and what rules you need to abide by in this process will be necessary to be aware of. It is much easier to do the work ahead of time and let it fall in place than to skate by and take a hit later on. Look into your local rules and laws for manufacturing and shipping nutraceutical items as well.
Meeting with and choosing an attorney to give you legal guidance in nutraceuticals may be helpful as you grow. Being able to scale while staying within your legal rights is important for any growing business. Take this step seriously and do not skimp on this part.
Claims and disclaimers
Whatever you do, do not make unsubstantiated claims. This is such a large and damning part of the industry. Other businesses would rather mislead consumers and sell more than be truthful and sell ethically. It is a sad part of your market, that is best to be taken seriously.
If you take the time and money to do scientific research on your products, then go ahead and release your findings. But that process is not something that many small businesses are able to do. Finding out that you are doing business in this way will jeopardize your company and make all aspects of your business harder to maintain.
Also, be sure to add all appropriate disclaimers to your site so that your customers have access to them. Nip most issues in the bud by just including a page, document, or link to this information.
Online marketing initiatives
Study your competition to see how they deal with all aspects above. This can be made into a differentiator that will help drive your business. Take their ideas and adapt them to your own initiatives so that you can set yourself apart and still be effectively marketing to your customers.
On top of that, learn about your prospective customers. Who they are, where they can be found, and what they like. By answering these simple questions, you should make your outreach much easier.
Understanding what it takes to market nutraceuticals is essential for your success. Take your time and have an outline of what you would like to do to get your products out there.
Step 3: Nutraceutical Multivitamin Payment Processing
Selling nutraceuticals and vitamins is a big industry, but it can also be a tricky business when securing the ability to process payments. In fact, this will be the biggest challenge you'll face when setting up your business most likely. This is because nutraceutical merchant accounts are considered high risk by most banks and payment processors.
The reasons for this range from monetary risk to reputational risk.
Monetary risks for this industry may include:
Money lost from unsubstantiated claims

Fraud associated with online businesses

A high rate of chargebacks on your account
While reputational risks are more like:
Consumable products pose more challenges

Unsupported claims are not fulfilled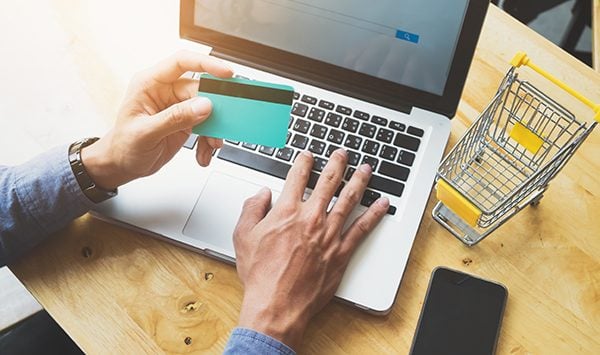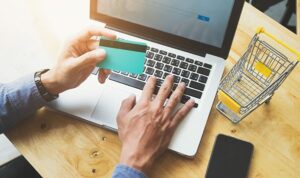 Considering all of this, nutraceutical merchant accounts, even multivitamin ones, are difficult to obtain. It is for these reasons that new online business owners struggle to get help when applying for payment processing for their new business.
Chargebacks are an issue
One of the biggest reasons for an account holder or closure involves chargebacks. As an online business owner, you should understand that chargebacks can and will occur. This may happen as the result of an unhappy customer, a damaged product that arrived, or other complaints.
The industry standard for receiving approval on merchant accounts is 2% or less. By staying below this limit, you ensure that you stay within your bank's good graces. Here are the best practices to utilize.
High risk merchant account
There is a myriad of online businesses that are considered high risk when it comes to securing merchant accounts. In some cases, being an online business alone means that you are categorized as high risk. But this is especially true for consumable items such as nutraceuticals, supplements, and multivitamins.
Any business owner that is considering selling these nutraceutical type products will need to find a way to process payments securely. Payment processors in the high risk space will have the banking relationships to get you placed and processing as soon as possible.
The reason that these payment facilitators are able to handle your business type, while others cannot, is because they have more flexible underwriting procedures and more secure solutions. Utilizing a platform with integrations such as this will ensure that you have the best chance at successfully supporting your business as it grows and scales.
Selling nutraceuticals of any kind can be profitable, but you must take the right steps to do so. Be aware that merchant account providers of any kind will require that you provide a valid government photo ID, social security number or EIN, and 3 months of previous bank statements.
Give yourself the best shot at starting your multivitamin nutraceutical business and go with a processor that can handle your business type.