To meet the demands of customers, more and more businesses are making emailed invoices part of their overall strategy. The global electronic invoicing market is rapidly expanding and thousands of businesses are making the switch to email invoicing. This comes at a welcome time as it is estimated that over 10 billion paper invoices are sent to customers on an annual basis. If you're looking to reduce your business waste or simply speed up the invoicing process, you're on the right track. Read on to learn all about email invoicing, as we go over different methods of emailing invoices and how they can help your business. 
Emailed vs Traditional Invoices
Before we can talk about email invoicing, it's important to establish what an invoice is and how it benefits your business. A traditional invoice is an itemized document that records transactions between a merchant and a customer. It enables a business owner to track how much a buyer owes a seller and thus, indicates their cash flow. Since it's such an important part of accounting, businesses should stay on top of best practices for invoice management.
Emailed invoices automate and digitize what was once a manual, paper-based process. E-invoicing is when a business uses software to send and receive electronic invoices and payments. Because e-invoicing uses software that allows businesses and customers to send, process, and pay invoices online. This is different from traditional invoices, which are paid through mail or by check.
How each type of invoice is processed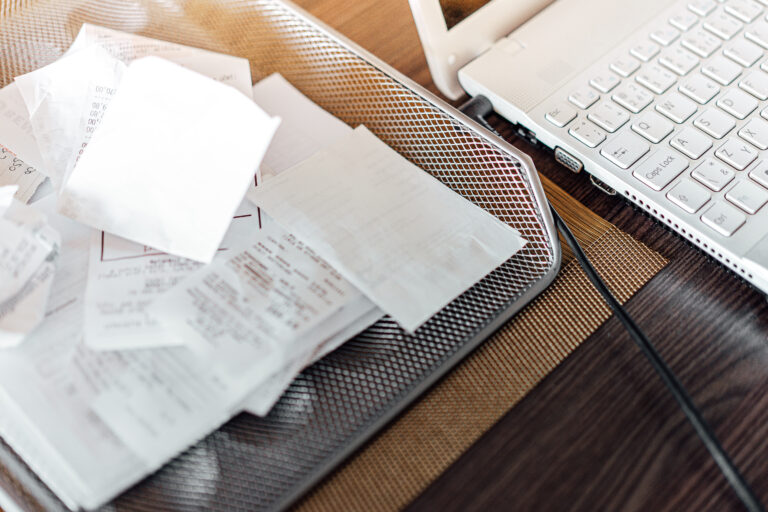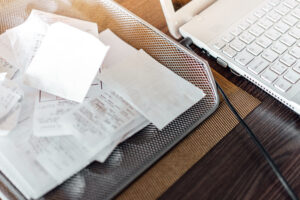 With traditional invoices, a person creates the invoice, prints it out, and mails it. There is also the option to generate a PDF and email it as well. Once the buyer receives it, the invoice goes to the accounting department. The accounting department reviews the invoice, in some cases matching it to the purchase order, and approves or denies it. If approved, the invoice gets paid and then archived. Overall, the traditional paper invoicing format takes about 23 days to complete, and up to 90 days if there are errors.
An emailed invoice, on the other hand, only takes three steps:
The software uses purchase order information to generate an email invoice.  
The email travels over the software's network to the buyer.
The buyer receives the invoice and makes a payment once authorized.  
Electronic invoicing cuts down processing times from roughly 23-90 days to only 5-7.
How Can You Offer Emailed Invoices to Customers?  
It's important to ask yourself a few questions before you choose an email invoicing service, in order to understand what your needs are. For example, would you like to track the status of the invoice (sends, opens, payments, past-due invoices)? Would you like to send automatic payment notifications to customers? Do you want the ability to customize the invoices?
Once you've decided what features would help make your life easier, you can now contact an email invoicing provider. They will help you set up the software needed to make it happen. Payment processors can offer a variety of options to ensure you can invoice your clients electronically. You'll want to contact an established business with the right software for your needs.
Benefits of Email Invoices
As mentioned before, email invoicing allows for much shorter processing times than the traditional method. There are many other benefits of switching to an online format. These include:
Cost. Research shows implementing email invoicing could cut operational costs in half. Switching from paper, ink, and postage to virtual means not only reduces business costs but waste as well.
Accuracy. With traditional invoicing, the use of multiple software platforms and a combination of online and paper methods can lead to errors and inefficiency. Email invoicing allows you to keep and manage all invoicing information in one place. It also eliminates the need for manual processing. 
Security. With paper invoices, anyone can alter the information or create fake invoices. In addition, by sending them manually through an email or the post, you increase the risk of mistakes. Documents could accidentally go to the wrong person, or never reach their destination. Electronic invoicing software stores information in a secure portal. On top of that, the receiving party can't alter an invoice once it's been sent. This helps prevent invoice fraud.
How to Set Up Email Invoicing
Once you have chosen an emailed invoices solution, it is time to generate your first invoice. It is simpler than you may think! Once you log into the software all you have to do is complete the following steps: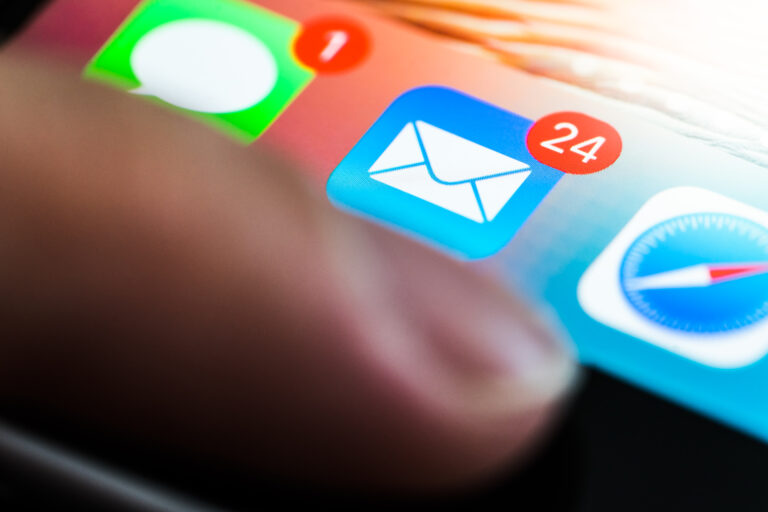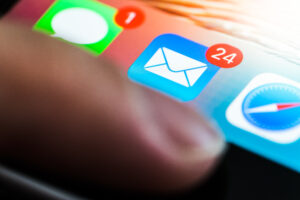 Transfer over customer information from the P.O. or add customer information into the required fields.
Have the system generate an invoice number.
Select the payment terms you will allow.
List the products and services the customer purchased line by line.
Don't forget about tax and any promotional discounts. The software can easily help you calculate this.
Attach any supplemental documents if needed and preview the invoice to check for any errors.
Send the invoice.
Track the invoice throughout the process until payment is complete.
As you can see, the software makes it fast and easy to generate invoices, collect secure payments through an online portal, and manage everything in one place.
Best practices
Switching to emailing invoices can greatly improve and increase efficiency for both business owners and their customers. To make the process flow as easily as possible, adopt the following best practices:
Keep the invoice short and simple. The receiver should be able to clearly understand each line item and its description in as few pages as possible. Make sure to explain the value of the product or service you provided without including unnecessary text. 
Make your company branding clear and visible. When someone receives an invoice from you, the logo and company information should be easy to read and match your branding.
Include any data or reference numbers. Ensure you include any pertinent information about the service.
Address the invoice properly. Make sure to include the name of the person you're in contact with at the receiving company on the invoice. This way, if the accounts receivable or billing department has a question, they know who to ask. This will help prevent delayed payments.
Always include the date, total due, and terms of payment. Payment information should be transparent for you and your customer.
Send a receipt. After you receive payment, make sure to send a short and friendly "thank you" note to your client.
What to avoid
It's important you have a clear understanding of some of the cons to avoid with sending emailing invoices, and the effect they may have on your business. 
One such drawback is the dreaded spam filter. It's not uncommon to send an emailed invoice, only for it to unknowingly land in a client's spam folder. The client doesn't think they ever got an invoice, and without any communication, the invoice becomes past due. You can avoid this by telling your customers to check their junk or spam folders. Additionally, refrain from wording your emailed invoices in ways that set off spam filters.
Another issue to avoid is security breaches. Make sure you use software that makes scanning for insecure IP addresses a priority. Your clients' information is extremely delicate, and it's your responsibility to store it securely. Talk with your processing provider to see what they can offer in terms of fraud prevention.
Consider Emailing Invoices for Your Business
By switching to an online solution, not only can you boost efficiency, but you can collect payments quickly and automatically. Emailed invoices are only growing in popularity. Their speed and security can reduce business costs significantly. Start today and contact a professional who can help your business thrive through the help of email invoicing.