If you are thinking about running a business to help consumers with their debt it can be an enjoyable experience. Not only are you helping people with their debt issues, but you also have the ability to make a great income. When starting a business in this financial industry, there are many perks. You are able to choose your own hours and the potential earnings are unlimited. It is important to note that clients will be looking for either debt consolidation or debt settlement services. But, the first step is to understand the difference. 
According to Lendingtree, the average US household has at least one type of debt amounting to an average of about $144,100 in 2018. Personal loans are the fastest growing loan type in the U.S., increasing by more than 13% in the last year. Through 2019 personal loans are expected to grow another 20%. These figures are quite daunting.
What is Debt Consolidation?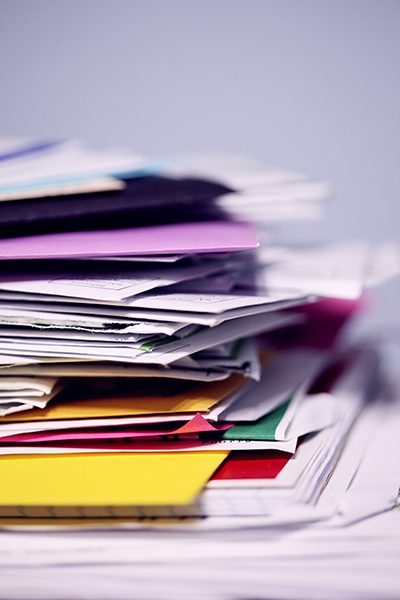 Debt consolidation takes multiple debt payments and rolls them into one single outstanding payment. All high-interest debts, such as loans and credit card bills, are combined together. This organizes the payments and may allow a lower interest rate or length of time to be paid back. We know this can work if the consumer has a good credit score and plans on actually making the payments. It is also imperative that the consumer keeps all further debt in check.
Process
Obtain a fixed-rate consolidation loan. The consumer then uses the money from the loan to pay back debts. The loan is paid back in monthly installments over a set period of time. 
Get a low interest or 0% interest balance transfer credit card. All of the consumer debt is transferred onto the low interest credit card. The balance on the credit card is then paid according to the agreed upon plan. Again, all payments must be made on time.
Home equity loan when the consumer owns their own home. A home equity loan is a lump sum with a fixed interest rate. What this means for the consumer is that they will be paying more than the minimum payment to lower the principle and to make a big dent in the overall amount of debt. 
401k loans. If you have enough accumulated in a 401k, this may be helpful. Although this should not be the consumer's first choice as a means of consolidation, it is possible. The danger arises when the consumer can't repay in totality, because they will be left with more debt and less retirement money. 401k loans usually have a due date of 5 years. 
An unsecured personal loan from the

local credit union or bank.

To have the option of an unsecured personal loan, your credit score must be good. Unfortunately, many consumers who are in debt do not have fair credit scores.
Drawbacks
There are drawbacks to debt consolidation loans that must be discussed with your customers. 
You can fall back into debt easily. If they feel comfortable with their debt, they may feel like they have options to creating more of it. Whether that be through credit cards, personal loans, or something else, this just creates more issues down the road. The main problem is that when consumers enter into a debt consolidation loan they feel that they are in the clear and end up spending money again. This can just lead to them getting right back into debt and not realizing it until it's too late. Delinquency will be harmful to both the credit scores and credit reports.

It may take longer to pay off debt. Depending on the loan terms that are agreed upon, the amount of time to finish off the debt may take more time.

Unsecured loans will have higher interest rates and the consumer could be paying close to what the principle of the loan is. 

The consumer credit score may go down once the debt consolidation loan is agreed upon. The number of points that the credit score will drop will depend on the type of loan or program that is entered into. 
Credit repair is a very important tool for consumers if used properly. All debt consolidation loans should be paid back on time for this tactic to be effective.
What is Debt Settlement?
Debt settlement is when a lender agrees to accept a lower amount than the bill actually is. For instance, if a consumer owes a $500 bill, the debt settlement may be agreed on a payment of $300 if this can be paid faster. If you are in the business of helping consumers with debt settlement it can be very helpful to those who owe large amounts of money. Often, consumers who are in debt do not know the first steps towards settling their debt. This is where your expertise comes in handy. Be knowledgeable, helpful, and straightforward so that you can help each customer with their debt-related battles.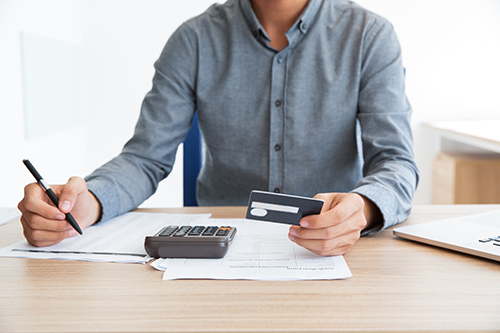 When it comes to debt consolidation and debt settlement there are a few major differences. And it may be a part of your job to convey this to your customers with recommendations on how to proceed with their debt.
Beginning Your Business in Debt Consolidation
Beginning this type of business does not take a lot of overhead and you have the ability to work the hours that you choose but be aware of the hurdles that you may face. Debt consolidation is not a traditional business in the eyes of many banking institutions. This means that when finalizing your business online, securing a debt consolidation merchant account to process card payments will be difficult. Basically, you require high risk credit card processing to proceed, rather than traditional solutions. Unfortunately, this is a necessary step to running your business. Take the time to research a payment processor that can connect you with appropriate banks and get you set up with a merchant account easily.
If you are in the process of starting your debt consolidation or settlement business then you will be in the industry of helping others. Financial literacy is a huge aspect of many people's lives. This type of work can be both personally and financially rewarding.