Considering beginning a debt consolidation service? You've come to the right place. Keep reading and we'll walk you through the three easy steps to starting a debt consolidation business.
Doing your research
Choosing your financial avenue
Finding a merchant account
More and more, debt consolidation businesses are becoming common occurrences. This makes sense, as individual debt continues to rise and individuals continue to take on increasingly more debt. In fact, the FTC even lists the practice of debt consolidation as a solution to cope with debt on its official website. Debt consolidation is the practice of combining all of your loans into a single payment with one interest rate. This can be done through a company, a debt consolidation business providing the service. For the individual, this is a great way to lower loan payments or get a better interest rate, and therefore make it easier to pay back.
1. Do Your Market Research
Before beginning any business, you need to do ample market research to ensure you are properly prepared. Any business comes with various rules and regulations, both federal and non-federal, that you must abide by. Additionally, you want to be sure that the market you're entering is lucrative and that there is enough demand.
Taking the time to assess market size, market demand, and your ideal customer will make your job easier once you've started the business. Also, you should take the time to study your competition. What are they doing that works and that doesn't work? Which aspects of their businesses will you mimic and which will you do differently? You'll want to do something unique in your business to differentiate you from your competitors – the research phase is a great place to figure that out.
2. Choose Your Financial Avenue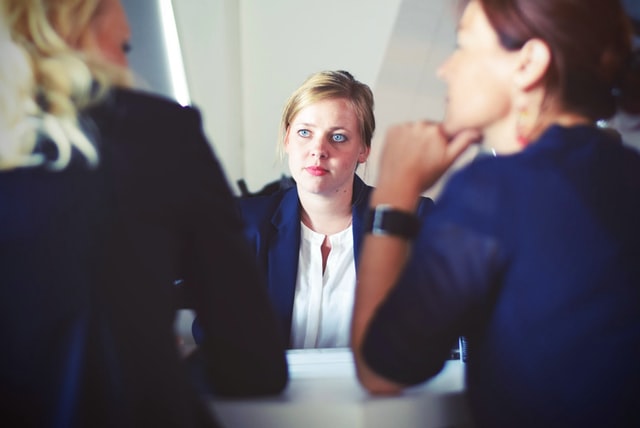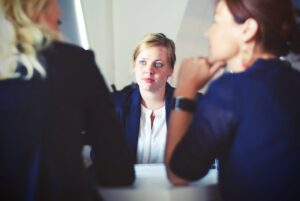 Choosing your financial avenue can be broken up into two aspects: finding funding and finding your starting point.
Finding funding
Most new businesses/start-ups need some sort of funders. Unless you are going to self-fund, you'll need investments from other people. This can come from angel investors (i.e. friends, family, people that you already know), bigger investment firms, or a variety of other avenues. Do your due diligence to figure out the start-up costs and how exactly you will fund your start-up.
Luckily, if you conduct your business online you will have fewer starting costs as you will not be renting a brick-and-mortar space nor will you need any physical infrastructure. If you do operate all online, you'll need a secure virtual terminal and credit card processing to accept your payments. We'll get to how you can acquire that later.
Finding your starting point
Another aspect you'll need to consider is what type of new debt consolidation business you'd like to begin. As there are already existing debt consolidation services, you can go one of a few routes.
If there is a debt consolidation service that is being sold, consider acquiring that business instead of starting anew. That way, you'll have their existing customers and infrastructure, to begin with. Or, you can start your service through a franchise. This is beneficial as it gives you their name and brand. Finally, you can always start your business from scratch and grow and scale it uniquely.
Once you've figured out how you'll be funded and where you'll start, you can begin to develop your business plan and model.
3. Find a Debt Consolidation Payment Processor
Finally, you should find a high risk merchant account to handle your credit card processing needs. Debt consolidation services rely on being able to accept payments from clients, but the industry is considered high risk. Standard payment processors and banks will not accept your businesses, therefore, and you will need to work with a high risk payment processor.
Debt consolidation services are risky
The nature of the industry makes debt consolidation services risky and hard to place.
Here are some of the main risks:
Vulnerability to Chargebacks: Debt consolidation services are highly vulnerable to chargebacks for a variety of reasons. Having a high number of chargebacks can cause your bank to freeze your account for an indefinite amount of time.
Unstable Clients: You may have a lot of clients who have missed payments or are under financial stress. This can put you at risk of receiving payments on time.
Recurring Payments: Many debt consolidation services enable recurring payments. If a customer forgets that they've signed up for your service, they may claim this payment as fraudulent or perform a chargeback.
These risks and more make debt consolidation services high risk, preventing them from using standard debt consolidation payment processors. That's why you need a high risk merchant account so that you can safely and securely enable credit and debit payments with a virtual terminal online.
Benefits of a High Risk Payment Processor
High risk debt consolidation payment processors offer a variety of benefits to your business. With a merchant account, you will be able to secure payments with fraud prevention and high-end data encryption. Additionally, you can lower your risk of chargebacks with a chargeback reduction suite and screeners. Depending on the debt consolidation payment processor, you may be able to find a variety of different options ranging from mobile/telephone payments to integrations. Do the due diligence you need so that you find a company that provides everything you want at a price that you can afford.
As you can see, beginning a dependable debt consolidation service is easier than you think! Do your research, figure out your finances, and apply for a high risk payment processor. If you do all of these steps, you'll be thankful once your business is up and running, as you'll be able to focus on growing and scaling the business.