A podcast is a series of audio recordings or videos that are available to download over the internet using a phone, computer, or tablet. The podcasting experience is believed to have started around 2004 and has exploded ever since. According to eMarketer, podcast listeners grew from 17 million users to over 21 million users in 2009 alone.
This subscription style of online entertainment is one of the newer continuity business types to come to the market. And if you are thinking about beginning a business of this kind, there are a few things to weigh out before beginning. Find out more about the industry norms, starting an online business, and securing continuity merchant services.
Subscription Podcast Industry Norms
With such an open format for podcast types, nearly any type of business can implement this continuity style to their existing business. The possibilities are nearly endless and comprise of sports, investigative journalism, science, philosophy, information, etc. in a funny or informative or intense storytelling format. Downloadable content of this type has general similarities like that it needs to be understood when only listening and it must have episodes that are released on a repetitive timeframe.
Benefits of audio podcasts:
Most times, podcasts can be downloaded to a mobile device and can be listened to at any time.

If the episode is downloaded to the device there is no need to have an internet connection to listen.

Podcast subscriptions are available for free or with continuity-style credit card processing. 

Consumers can listen on-demand and without commercials or interruptions.

The sharing of information is more personal when communicating through podcasts.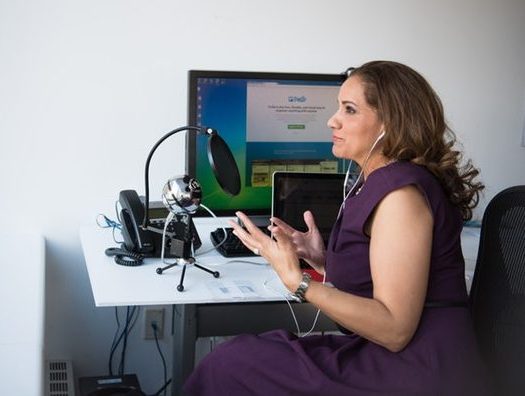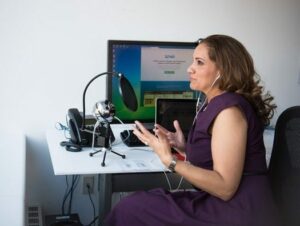 Podcasting has proven to be a huge success for businesses located all over the world. Businesses are now jumping on board the podcasting boat and reaping the benefits. The convention of listening as a means of entertainment strings from the, much older, radio listening. It is an easy format for commutes and while working, making it a valuable means of communication.
Starting Your Own Subscription Podcast Business
Starting your own subscription podcast can be a great way to begin your business. Having a topic that people find interesting and that you can recreate for months and years on end is the main idea. Some podcasts stem from an already existing skill such as storytelling or investing. People find value in both of those things and business owners that already hold these skills may have a medium to maximize their outreach and profits. Other podcasts start by wanting to spread information. This may be for news purposes or general science oddities. Either way, finding a niche that people want to hear about is the first step.
In addition to that, there are a few additional things that need to be done before you can start to sell your subscription podcast service.
Brainstorm a creative topic, format, target length, and name.

Solidify artwork and a detailed description to help with branding. 

Figure out how you will record and edit your audio files. A microphone, computer, and editing software will be needed to begin.

Determine your hosting platform. Will you use one of the existing podcast platforms or will you decide to build your own site to market towards?

Offer payment options for your subscribers. Be sure to accept all types of card transactions including debit and credit cards. For this, you will require a subscription payment gateway.
Merchant Services for the Subscription Industry
In order for your website to have an integrated virtual terminal, you will need to apply for a subscription merchant account service. The first obvious step to beginning this process is by reaching out to common, traditional banks for support. But this is where many business owners go wrong.
Many business owners will go through merchant account providers such as Stripe and PayPal. What the business owner may be unaware of is that these types of businesses may go against their Terms of Service. The problem with traditional banks is that this type of business falls under the high risk category. 
The two main reasons these types of businesses are considered high risk is due to fraud and chargebacks.
Fraud
It is no secret that fraud is rampant on the internet. Simple instances of fraud exist in every facet of the internet and cannot be avoided. The issue with this stems from companies that run completely online because they deal with issues like this much more than in-store businesses.
Chargebacks
This issue occurs when a consumer is not happy with the podcast and instead of contacting reaching out to you, the company owner, they contact the issuing bank for a refund. Banks do not appreciate this inconvenience and penalize merchants when this happens. If there are too many chargebacks, the merchant account is in jeopardy of being closed without warning leading to disrupted payments and lost listeners.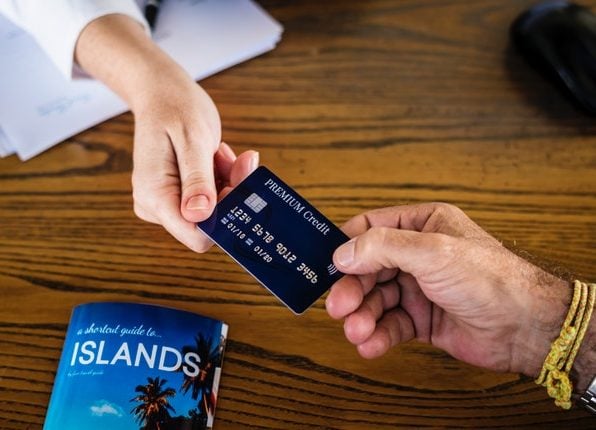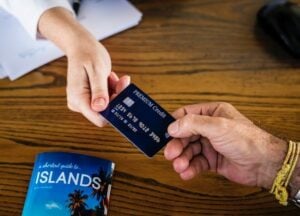 The best way to get a merchant account without all the holdups is to apply with a high risk merchant account provider. These are the experts that know your business and work with the most accepting banks in the industry.  Applying with a high risk merchant services specialist is your best bet for an account that is both secure and trustworthy. They have risk mitigation procedures that protect your business from fraud and chargebacks. On top of that, the utmost security procedures are in place to protect you and your customers.
When looking for the high risk merchant services provider that best suits your company, be sure to do some research. You will want a company that gets to know your business and can handle your industry type. Opening a merchant account for your high risk subscription podcast business shouldn't be a headache. Keep it simple and go with a tried-and-true provider who understands you and can support your growth.