Overall, pipe tobacco sales in the US have surged due to consumers ordering their items online. More American consumers are ordering their products through the web because of convenience and price. This is true across all industries and platforms, including tobacco and ancillary items. With the increase in demand, also comes the need for an increase in the supply. This means that there is more money to go around. So, to take advantage of this, beginning an online business selling pipe tobacco or ancillary tobacco products is a logical next step.
The Industry of Tobacco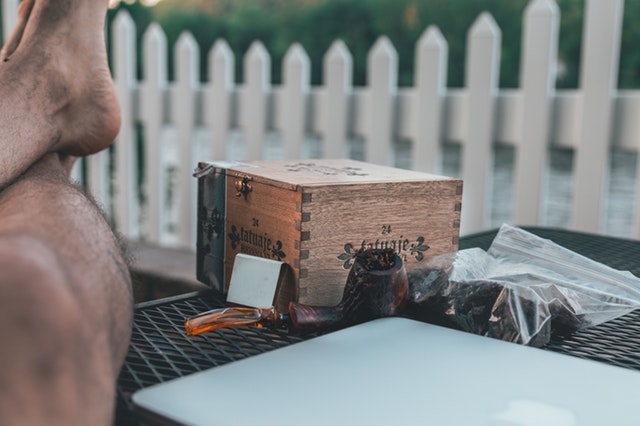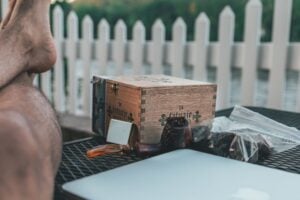 Tobacco products continue to be a huge retail item in the United States. According to the CDC, about 249 billion cigarettes were sold in the U.S. alone. With that, more than 34 million adults consume cigarettes or similar tobacco products, such as pipes and cigars, on a daily basis. But the most interesting shift in consumption is the switch to online sales. It is no longer a strictly face-to-face transaction; it is now being done electronically.
Traditionally, if a consumer was purchasing tobacco products they would visit a brick-and-mortar business. With the birth of the internet and eCommerce, things are changing rapidly. No longer do those consumers who are seeking out tobacco have to get in their vehicles and drive to the local store.  Products can now be delivered right to their doors at a cheaper cost than traditional retail.
Welcoming E-Commerce
As internet shopping took hold consumers were able to shop from the convenience of their homes. There was no wasting gas or time getting products and this trend is in full force today. And with the adoption of subscription and continuity services, getting what you want on a weekly, monthly, or bi-monthly basis is easier than ever. With the convergence of shopping and the chance to save time, online shopping has turned into a booming goldmine for those learning how to start their own tobacco company.
Pipe Tobacco Online Store
If you are one of those people who has been tossing around the idea of how to start your tobacco company online, now is a perfect time. According to a study released by Pew Research, it is estimated that 79% of Americans now shop online from their computers or phones. Although online shopping is convenient, it also allows consumers to look for the best prices available and to compare companies and products. The same holds true for pipe tobacco products and other tobacco-related items. 
Increased state sales tax on tobacco products have made the prices increase substantially leading consumers to seek better prices. Many have turned to online shopping to seek refuge and be able to purchase their tobacco products without having to travel and pay premium prices. 
Opening your own online tobacco store does take a bit of work and research but it can also be extremely profitable. There are certainly major perks when planning on selling pipe tobacco and other products online including:
The ability to set your own hours.

Work at your own convenience.

Grow and scale as you please.

Work from home or anywhere you are.
and much more.
How to Start a Tobacco Company
It is important to keep a few things in mind when you are planning on how to start a pipe tobacco company online. 
What e-commerce platform will you be running your business through? There are many available now including Shopify, BigCommerce, Wix, Magneto, and many more. 

Will you be paying a professional to set up these platforms and add your products or will you build them on your own?

What are the state laws when it comes to selling tobacco products? It is important to know whether or not you are able to sell pipe tobacco from the jurisdiction you will have your business registered in. 

What will the cost of the initial products be? You will need to have a wholesaler account and a tobacco company to get products.

How will you accept payment for products? Will you be accepting orders and payments over the phone through a virtual terminal? Credit and debit cards through an online payment gateway? If you answer yes to either of these questions, you will need to open a merchant account for tobacco.
Pipe Tobacco Merchant Accounts
When beginning an online business you will need a merchant account in order to process card transactions. Without this in place, you are limited to accepting only debit payments and possibly virtual checks. In an online business, 100% of customer payments are made via card. A large portion of those payments are made with a credit card, sometimes more than ¾ of them are in credit. So, without a way to accept credit cards, you are preventing many customers from being able to pay for your products. Needless to say, a merchant account is basically necessary.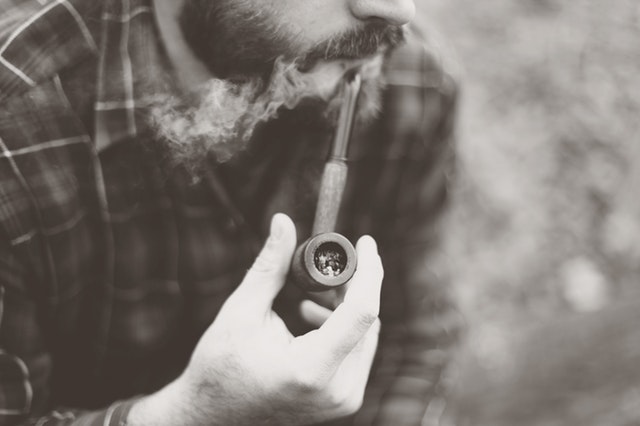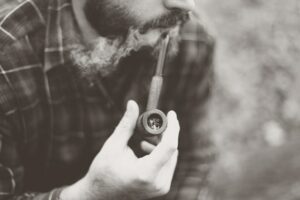 When looking to open your pipe tobacco merchant account, you will soon find out that your business is unable to be supported through traditional banks. This is because your business type falls under the high risk category. Take a look at the top 4 reasons that your industry is considered risky:
There is a high rate of fraud in online eCommerce pipe tobacco sales.

Chargebacks for these products occur very frequently.

Tobacco products can only be sold to adult consumers.

Traditional banks know that you are a new business starting out without a reliable history.
These reasons are why you will need to find a high risk merchant account provider for your business. There are exceptional companies that are capable of supporting your business type because of the banking relationships that they have. Their ability to properly underwrite and mitigate the risky aspects of your business is what allows them to handle pipe tobacco companies.
Do your research
Often, merchants will turn to a payment processor such as PayPal or Stripe because that is what they know. The problem is that it is against their terms to work in high risk industries. If your merchant account is accepted, you are still at risk and will eventually be suspended without notice. Once your account is suspended and closed you are left with no way to process payments. It is important that you choose high risk merchant account specialists right from the start. 
High risk merchant account specialists will work with you and the banks to get you the type of account that best fits your business needs. Whether it is accepting phone payments or credit cards they are there to help you. Choosing a merchant account provider that has a dedicated account representative will help to answer any questions and concerns you may have along the way. Having a good merchant account provider helps to build a firm foundation for your new business.