Do you sell on Amazon or eBay? There are a lot of options for where to list your products. Two of the oldest and best platforms are Amazon and eBay. But which online is better? There are many factors that go into deciding whether to use Amazon or eBay as your online marketplace, but we've got all the information you need right here in this article. We'll compare key features like fees, customer service, shipping rates, and more so that you can make an informed decision about which platform will work best for your business.
Is it Better to Sell on eBay or Amazon?
Amazon and eBay are the world's top online marketplaces. Deciding between them can be difficult.
eBay began as an online auction site. Later, it evolved into a marketplace, like Amazon. On eBay, sellers can list their items at a fixed price and open their own "store."
Amazon's marketplace allows you to choose the type of seller you want to be. If you're planning to supplement your retail store or starting out small, Amazon's Individual Seller plan might be a good place to start. However, if you plan to sell more than 40 individual items each month or wish to work with Amazon as a wholesaler, their Professional Seller, or Amazon Vendor account could be the better option.
So would platform should you choose?
The Answer: It Depends!
You could make arguments for both platforms as far as selling on Amazon vs eBay. Each marketplace has it is advantages and disadvantages.
Amazon vs eBay: A Summary of Pros and Cons
Amazon
eBay
Pros
● Bigger audience than eBay
● Amazon handles shipping and most of the customer service with Amazon FBA
● Easy management
● Paid advertising can be used to rank for keywords instantly
● Listing is easier
● Fewer restrictions on categories
● Loyal customer base
● Less competition
Cons
● High return rates
● The customer is "owned" by Amazon
● More competition than eBay
● Must use paid advertising to drive sales
● Higher fees
● Doesn't offer a fulfillment service
● Smaller audience than Amazon
● Buyer trust is less
Do not take the above comparison at face value. It's important to make a decision based on your needs and customer base. For example, eBay has a smaller audience, but the type of customers you are targeting could be more relevant on eBay than Amazon. We'll cover more on these pros and cons below.
Amazon vs eBay: Which has more Customers?
You want to use a platform that gives you the most potential to sell your products. A bigger marketplace increases the chances of people seeing what you're selling. But the product you're selling could be more relevant to certain demographics more commonly found on a specific platform.
Amazon Market Size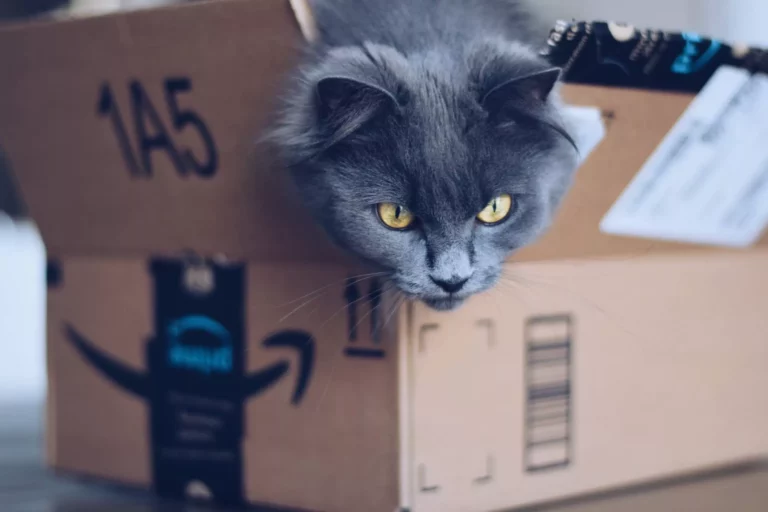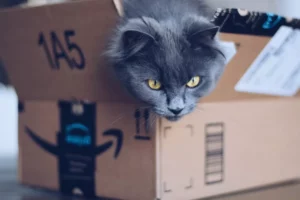 Amazon's market size is enormous. Their market share in the U.S. was 52.4% in 2019. It made up 13.7% of the global eCommerce retail market that year.
Amazon Prime members paying $119 per year to receive free delivery and a host of other benefits make up 44% of U.S. homes. This tells you exactly how "routine" it is for shoppers to use Amazon to find and purchase items.
eBay Market Size
eBay's market size isn't nearly as big as Amazon's. Its share of the US eCommerce market is about 5%.
This is all not too surprising given that eBay started as an auction site where buying revolved around price. Buyers on eBay also prefer buying from sellers with high feedback scores, leaving your success in the hands of your feedback score.
Seller Competition on eBay and Amazon
When you have thousands of sellers pushing similar products, the only way to compete is by price. Which is better to avoid dealing with a lot of competition?
Amazon competitiveness
Amazon is basically a huge online product catalog. When a user searches for a certain product, Amazon directs them to the best result possible. Sellers featured on the "Buy Box" account for the majority of the purchases made on the platform. There are certain performance requirements you must meet to be eligible for a "Buy Box."
eBay competitiveness
Sellers will likely have a better chance of their potential customers seeing their products. Shoppers can freely compare multiple listings for the same product. You can adjust your listing to attract different audiences.
Amazon vs eBay Selling Fees
Selling on eBay vs Amazon can come down to selling fees. The two online marketplaces come out to a draw because it depends on the type and volume of products you sell.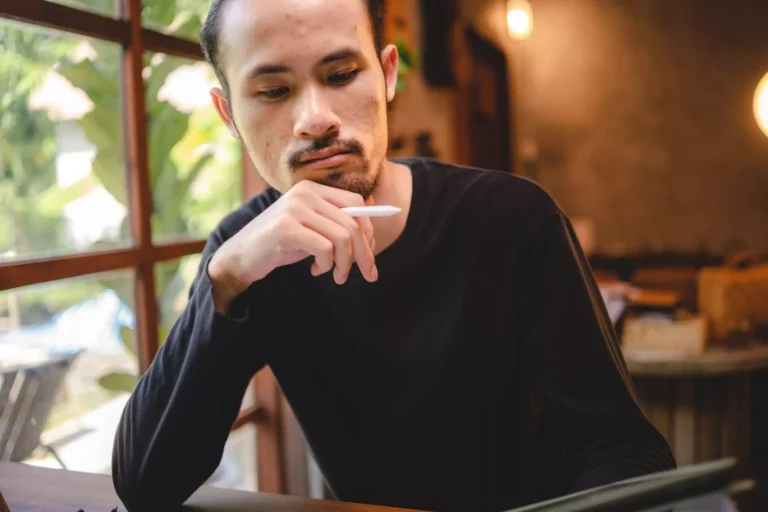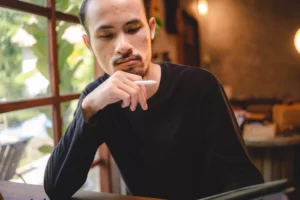 Amazon seller fees
To get the Professional Seller subscription, you'll be charged $39.99 a month. You get up to 100,0000 free listings which can turn into more if you regularly make sales. Depending on the product category, Amazon may charge referral fees. Generally, you can expect to be charged 15% per item ($0.30 per item minimum).
eBay seller fees
eBay will charge you insertion fees to list each of your products. If you set up an eBay Store, you get an allowance for monthly listings. For example, the Basic Store, which costs $28 per month will give you 250 listings for free.
When your product sells, you'll be charged a final value fee. This amount is different depending on the category, but you can expect it to be around 10% of the purchase price. It's also likely that you'll be charged PayPal's processing fee which is around 2.9% of the price and has an additional flat fee of $0.30.
Shipping and Fulfillment Options for Amazon and eBay
A big part of the work involved with running an eCommerce business is shipping and fulfilling your products. Amazon's Fulfilled by Amazon program will do all the legwork making Amazon the clear winner in this category.
Amazon shipping options
Amazon sellers must be responsible for taking both inbound and outbound shipping. This can be expensive and impractical though. Amazon FBA will charge you storage fees, but it completely removes the hassle of shipping.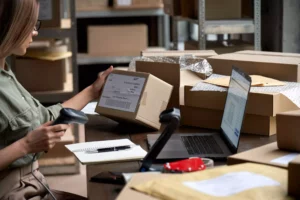 Amazon will store your products in their warehouses and ship on-demand as your products are sold. That way you can focus on other areas of your business such as online marketing and SEO practices.
eBay shipping options
Shipping items to fulfill on eBay is entirely up to you. You can decide which type of shipping options to provide the buyer (flat rate or calculated shipping). eBay recommends providing your customer with different choices to increase your chances of a sale.
When an item sells, you are responsible for packing and shipping the item based on the method your customer selected.
eBay vs Amazon: Refunds and Returns
As a seller on eBay, you can completely opt-out of allowing customers to return products. On the other hand, Amazon's return policy has protections in place for customers who buy from third-party sellers. This increases the amount of trust that buyers have in buying from the platform.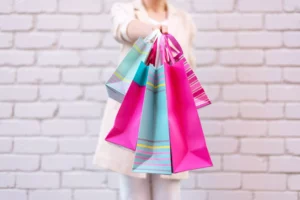 eBay customer support
There is a community forum available for both buyers and sellers on eBay's marketplace. As a seller, you can use it to seek help in their eBay Community Forum. Additionally, you can post a post question to get help with answers.
Amazon customer support
If you need help running your business on Amazon, Amazon's Seller Support is a great resource to find information. There are many Amazon communities that you can also ask for help from other sellers if you can't find what you need there.
Understanding Advertising Options on Amazon and eBay
Both eBay and Amazon offer advertising that can help you gain an edge over other sellers. In most cases, you're really just paying for that advantage over your competitors. Let's look at what each platform provides.
Amazon advertising options
There are several different advertising options with Amazon, but the most relevant is Amazon Sponsored products. It's is a pay-per-click (PPC) service that will allow your product a spot on the first page when specific keywords are typed. Every time your ad is clicked, you are charged a fee so it's important to keep track of your spending.
Out of the two platforms, Amazon offers more options and gives you more control over how to promote your products.
eBay advertising options
With eBay, you can use their Promoted Listings to boost your products that appear in search. Basically, you pay a fee of around 5-10% when you sell an item.
eBay vs Amazon: international growth
Going international with your eCommerce business opens up new doors for sellers to make sales with a new audience. So if your business is ready to make the leap to global sales, let's talk about what Amazon vs eBay offer.
eBay international expansion
This is where eBay's focus on global expansion becomes an advantage for sellers who wish to work internationally. You can use your eBay account to allow trade in over 100 countries and 23 websites. The effort involved with international sales is minimal.
eBay's Global Shipping Program (GSP) allows you to ship internationally through a warehouse in your country. Activities such as customs and imports are handled by eBay. Each product is given a clear price that includes all the fees on the listing. GSP is free to join and only requires you to send your products to your local warehouse.
Amazon international expansion
For every international market that you wish to sell in, you'll need to create a separate account. This is with the exception of Europe and North America. Having separate accounts for each marketplace means your feedback is also separated. So building your brand in a new market can be more difficult.
Using Amazon's Global Store service, your products will be shown in the currency of the shopper and will include all import and shipping fees.
Amazon vs eBay: Which is Safer?
The eCommerce business can be risky. That's why having safeguards in place for sellers is very important. Amazon has more safeguards in place than eBay, particularly because you don't directly interact with your customers. The payments to the sellers are all handled by Amazon. Still, it is worth noting that eBay and Amazon have many guardrails in place that help protect both sellers and customers.
Final Thoughts: Should You Sell on eBay or Amazon?
So as we have covered, Amazon has its fulfillment service, is easier to manage, and has a larger market size. eBay has lower competition, fewer restrictions, and more loyalty. It comes down to what your business needs.
For example, if you are selling antiques or used goods, eBay is going to be a better platform for your strategy. But if you wish to sell products with minimal work on your end, Amazon would be a better fit.
Understanding the unique strengths and weaknesses of these two platforms will ultimately enable you to decide which one is best for your eCommerce business.