Now more than ever before, the COVID-19 pandemic has customers seeking contactless transactions and in-store alternatives like curbside pickup. Wearing a mask and staying six feet apart helps, but you and your business can do more. One of the best ways to offer both your employees and customers a safe transaction is by offering curbside service. This shopping method that limits the number of customers in your store has been widely adopted by businesses across the country and globe in the past year. In fact, more than half of large retail chains offer curbside pickup as a delivery option. Read on to find out what curbside pickup is, how it differs from curbside delivery, and how it can help your business adapt to the times.
What is Curbside Pickup?
Curbside pickup is a way for customers to pick up their orders without ever leaving their vehicle. Traditionally, customers who place an order online pay shipping fees and waiting days or even weeks for packages to arrive at their doorstep. With curbside pickup, customers can pick up their orders from the storefront curb while comfortably and safely staying inside their cars. Amidst COVID-19, curbside delivery and pickup have become a staple for customers buying essentials like groceries or toiletries.
How does curbside pickup work?
So, you may be asking yourself: how does curbside pickup work for my customers and my business? While curbside service has grown in popularity over the past year, the shopping method isn't entirely new.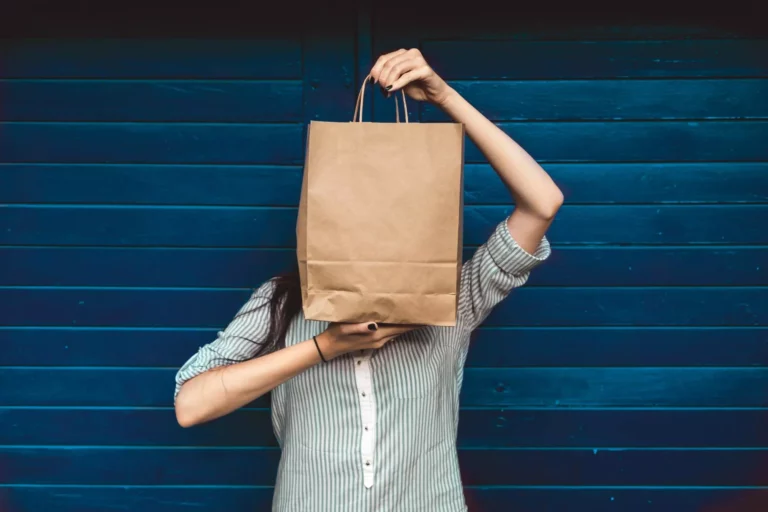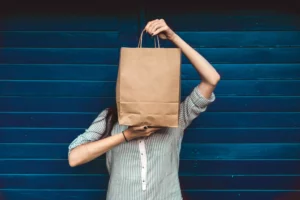 Customers will shop online and choose a curbside pickup for their orders. They will then choose a time and day to pick up their items. Customers generally have the option to pay at pick-up or prepay for their order online. Prepaid orders may require a signature upon pickup but there is no need for a credit card to exchange hands. This creates a safer transaction for both parties.
Once the order is placed, it's sent to your business where you can prepare it for pickup. Follow up with a notification (through email, text, app, etc.). Let your customers know their order has been processed, confirmed, is in preparation, and finally, is ready for pickup.
Customers then drive to the store location and park in marked curbside spaces. They call to confirm their arrival and an employee brings out their order. It's either handed off to the patron or put inside the trunk of their car. While the prepaid option is safer, you can also use a mobile or wireless terminal to accept credit or debit cards upon arrival.
Curbside delivery vs. pickup
Although some people use curbside delivery and pickup interchangeably, they're actually two different methods. Curbside delivery typically refers to oversized or generally heavy products being delivered straight to a customer's house. For example, when you shop for furniture online it's likely that you'll select curbside delivery for the smoothest delivery process. That way you don't have to transport the bulky item one's own means.
As described earlier, curbside pickup occurs when customers park outside of a store and wait for their order to be delivered to their car. Buying online and picking up in-store is not a new method, even though it might be new to you and your business. Traditional pickup requires customers to order online but still physically come into the store to collect their items. Curbside, however, eliminates the need for consumers to physically enter the store at all. It not only reduces in-store shopping time but completely prevents customers from entering the store. Once upon a time, fewer patrons in your shop may have been a bad thing. However, with concerns of virus spread, curbside pickup is truly the best of both worlds. It lets you keep your employees and customers safe while allowing your operations to continue.
How Does Curbside Service Bring Value to Your Business?
The coronavirus pandemic has brought never-before-seen challenges to businesses. If you're questioning how to keep your business afloat, curbside pickup services might just be the answer. Here are just a few of the most notable ways these services can bring value to your business.
Increase in sales
Just about every business is looking for a boost in sales since the 2020 pandemic hit. A good way to keep up with the competition and increase sales is to offer your customers safety and convenience. Your business can reduce the added stress of shopping and accommodate the modern shopper's busy lifestyle. With allocated time slots, customers can receive their orders quickly and safely. A scheduled pickup reduces customers in-store while also reducing total shopping and checkout time for your customers. Customers leave happy and keep coming back for more.
Offers safer shopping options
Germ spreading is a vital concern for both your customers, your employees, and yourself. Curbside service is one of the best methods for safe shopping at this time. For customers, there's no need to browse around the store picking up and putting back items. Customers won't have to get close to other shoppers or wait in long lines for checkout or entry. In fact, with curbside pickup it's not even necessary for shoppers to exit their vehicles. Instead, customers can stay safely inside their space and your employees won't have to patrol a crowded store enforcing protocols.
Faster processing times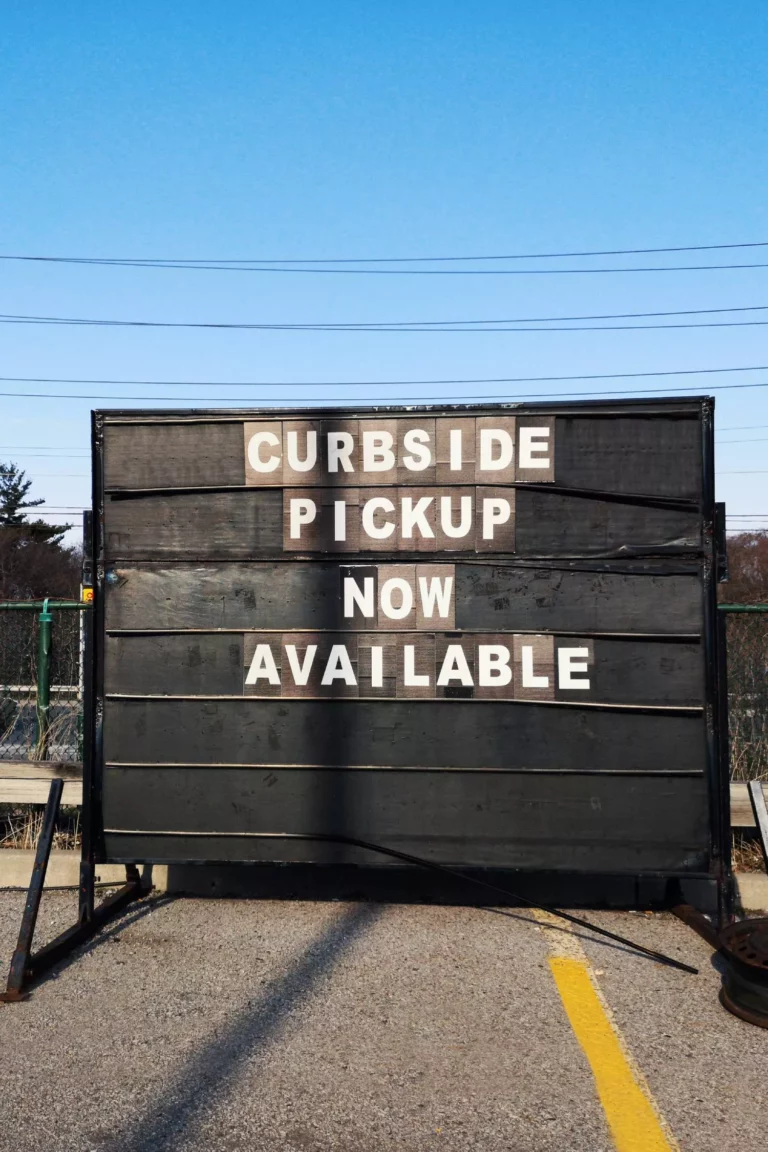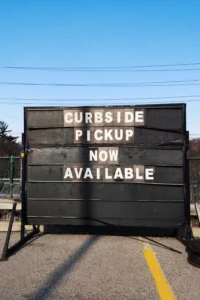 With what seems like an infinite number of online stores, customers have more choices than ever of where to shop. In the modern world, merchants must make a greater effort to not only gain business but to keep it. To promote customer loyalty, businesses have to offer greater convenience along with great customer service. One thing that consumers have become steadily more demanding about is time. First, it was 2-day shipping, then 1-day, and now there are even same-day deliveries. Online shoppers want their items right after they check out. Curbside delivery is one of the most convenient and cost-efficient ways to improve your eCommerce customer experience. Leverage easy pickup to your advantage and make it as simple as possible for customers to receive their orders.
Cuts out shipping expenses (and hassle)
Giving your customers the option to pick up their orders can decrease shipping expenses for your business and your customers. It also guarantees the delivery of their purchase. Missing a delivery is all too common and consumers are then forced to deal with the hassle of redelivery options. The "sorry we missed you" notes are a dreaded inconvenience to consumers that are eliminated by a curbside service. You save on packaging and both you and your customers save on shipping. Further, since customers can visually accept their goods upon pickup you're likely to save on return shipping costs too.
Boosts customer satisfaction
When your customers feel like you care, they feel appreciated, and with that appreciation, satisfaction and customer loyalty go up. Shipping also comes with many added struggles that curbside pickup does not have. Products can be damaged in the shipping process, items can arrive at the wrong address, and package pirates are all too common. Curbside services eliminate all of these shipping risks. Customers also can go over their order with employees right then and there. This gives your business the ability to solve issues on the spot, meaning customers are more likely to drive away satisfied with their order. And when customers are happy they're more likely to write about you online, bolstering your online reputation which in turn boosts your business.
How to Offer Curbside Pickup
First things first, if you already have a brick-and-mortar store, you still need to launch an eCommerce site for customers to shop. Once the site is set up and functioning properly, the next step is to integrate your curbside service.
You'll need to add a curbside option to the checkout process, with time slots available for your customers to pick up. You'll also need to create dedicated parking spots for curbside pickup customers. These spots should be clearly designated with signs. Customers should have clear directions as to how to alert your business they've arrived at your store. You can provide a number for customers to call or text, and have a designated employee bring the order to their car.
Orders should be ready before pickup so customers aren't waiting in their cars for long periods of time. Finally, if you have multiple curbside pickup parking spots, make sure they are numbered. If not, ask for the vehicle description by make, model, and color so customers get the correct order as quickly as possible.
In terms of payment, you can offer a wide variety of contactless options both online or right there in their car, including:
Mobile card readers and apps
Online payment forms
Curbside Service After COVID-19
The coronavirus pandemic caused widespread lockdowns that shut down physical stores and greatly reduced in-person shopping. Before the pandemic, curbside delivery was already growing rapidly in popularity, but that popularity will probably hold post-pandemic. Customers are loving the convenience of curbside and many big businesses offered it before Covid-19 hit such as Target and Wal-Mart. Consumers may remain wary of the spread of germs even after the pandemic is over. This means curbside could stay a favored pickup option.
Curbside Pickup: Is It Right for Your Business?
There are some things you need to ask yourself before implementing a curbside pickup service. Firstly, do you have a dedicated and working eCommerce site? Do you have the space to implement dedicated curbside parking spaces? Do you have enough staff members to handle a curbside pickup option? You'll need all of these things to offer a safe and efficient curbside system to your customers.
Before COVID-19, many retailers were not even set up for online orders. Now, having an online shopping presence is essential for retailers to keep business going. It's a more convenient way for customers to shop that is flexible to their needs. They can choose exactly when to pick up their order rather than waiting patiently for shipped products to arrive.
Once the world is finally through this pandemic, business still may never be the same. It's up to you to keep up with competitors and ensure your customers come back for more by offering them greater convenience and safety through curbside pickup service.