Payroll software systems are a huge benefit for businesses looking for an easier way to pay their staff. Managing various timesheets, salaries, bonuses, and other payroll elements can lead to mistakes if you do it manually.
If you want to automate your payroll with an easy-to-use platform, this guide provides an overview of the top software options for your business.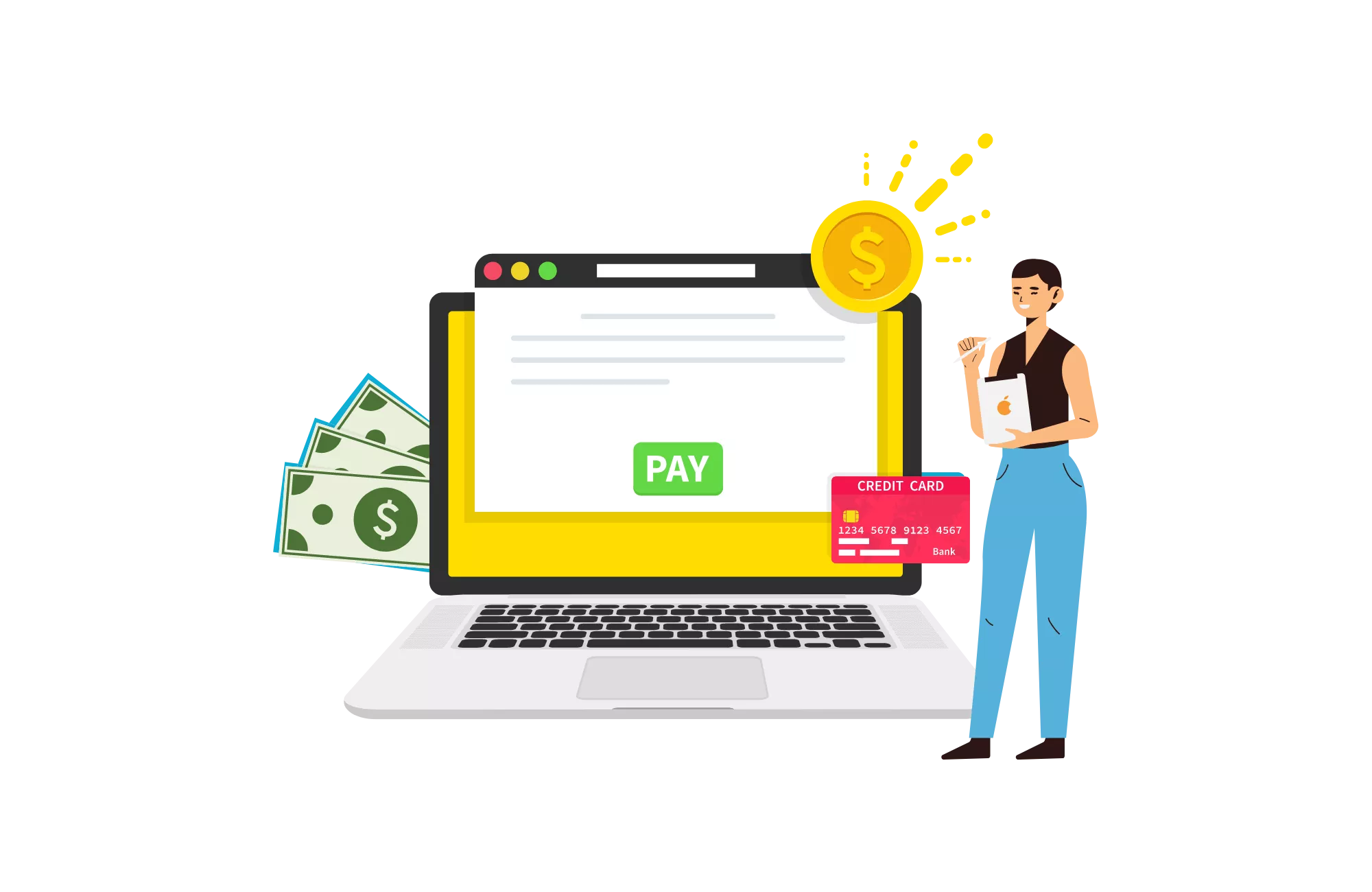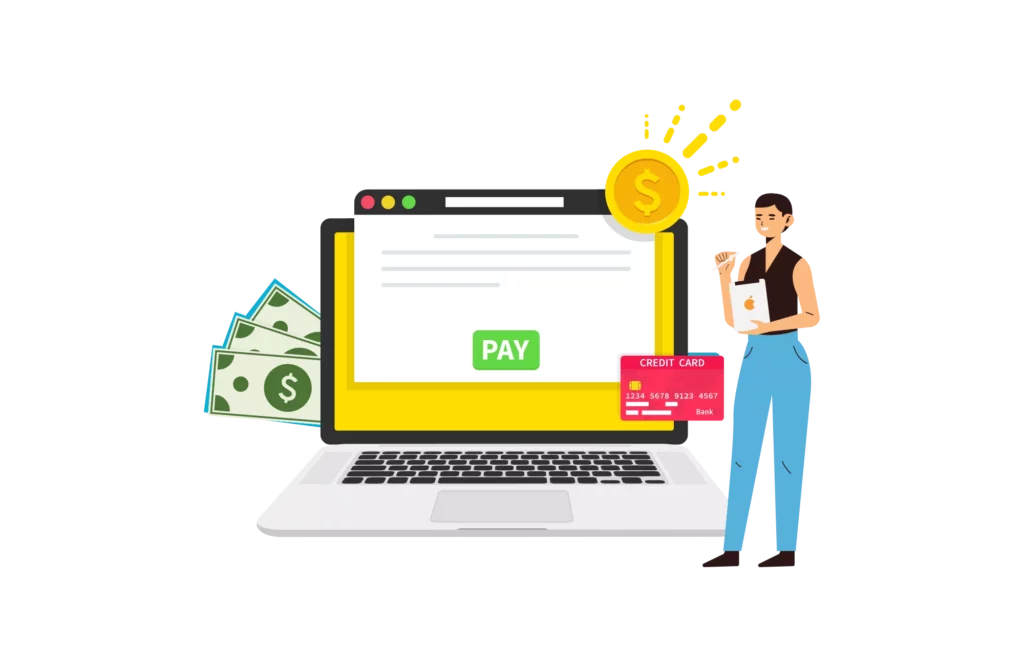 Below, we detail the best payroll system for small business options in the United States. But first, let's go over what payroll software is and the factors & features you should consider when choosing one.
1. Gusto: Best Overall Payroll Processing Software
Gusto sits at number one for our best overall payroll processing software. This software product is an all-in-one HR solution with a particular emphasis on payroll automation. Gusto is suitable for businesses of all sizes and is an excellent platform if your small business has future growth plans.
Benefits
Unlimited payroll runs, automated tax calculations, and direct deposits
Built with tax registration regulations for all 50 US states
Includes features like health benefits and retirement benefits
An electronic doc-sign tool that can save documents to a central database
International payroll capabilities like hiring contractors from more than 80 countries
Pricing
Gusto has various tiers available to its clients:
Simple Plan: $40/month + $6 per employee
Plus Plan: $80/month + $12 per employee
Premium Plan: Price upon request
Contractor-Only Businesses: $6/month per employee
2. QuickBooks Payroll: Best User-Friendly Payroll Software
QuickBooks, made famous by its advanced accounting software, has a payroll platform that is simple to use for business owners.
Benefits
Automatic calculation and filing of payroll taxes from multiple jurisdictions, same-day deposits to staff, and automated payroll
Seamless integration with the larger Quickbooks platform to track expenses
Expert support to help ease the transition into the new software
$25,000 tax penalty protection
Pricing
QuickBooks has 3 pricing tiers available:
Payroll Core + QuickBooks Simple Start: $35/month + $4 per employee
Payroll Core + QuickBooks Essentials: $47.50/month + $4 per employee
The Payroll Premium Premium Package + QuickBooks Plus: $77.50/month + $8 per employee
3. Paychex: Best Payroll Systems for Business Growth
The primary goal of Paychex is to "ease the burden of payroll." They are one of the largest payroll automation platforms in the country and are responsible for paying 1 in 12 private sector staff members in the United States.
Benefits
Multiple payment options, error detection, and general ledger integration
Compatibility with many leading brands like Quickbooks, Indeed, and Microsoft
Custom solutions for sole contractors or businesses with thousands of employees
Around-the-clock assistance so you can speak to real people when you need help
Payroll management through a desktop or their mobile app
Pricing
Paychex Flex Essentials: $39/month + $5 per employee
Their other plans, Paychex Flex Select and Paychex Flex Pro do not have their pricing publicly advertised. The company is likely to have custom pricing depending on the features you need, as well as the number of people you employ.
4. Square Payroll: Best for Freelancers and Contractors
Square is a company famous for its easy-to-use payment hardware and industry-specific POS platforms. However, this payment industry giant also has a payroll service that's popular with businesses throughout the United States.
Benefits
Designed for small businesses, freelancers, and contractors
Automated tax payments, easy time tracking, and instant employee payments
Integration with Square's payment processing services
No annual commitments
Pricing
Square's pricing is as follows:
Pay Employees and Contractors: $35/month + $5 per month
Pay Contractors Only: $5/month
5. Rippling: Best for International Payroll Systems
Rippling is an intuitive payroll system with a sleek design and advanced features. This software offers the features for international payroll. If you employ those who are out of the country, consider Rippling.
Benefits
Track hours worked, PTO, and benefits
Allows for direct deposits and physical checks across all 50 states
Files all types of taxes and is compatible with workers' compensations and wage garnishments
Has international payment options and allows you to pay contractors and employees from around the world
Pricing
While Rippling doesn't advertise its full price list, its payroll platform starts at $8 per user. You will need to contact Rippling directly for a quote.
6. ADP: Best for HR and Payroll Services
ADP is a payroll and HR tech company with more than 900,000 users. The company is an all-in-one HR service provider that prioritizes making a business's backend management easier.
Benefits
Offers full-service tax filing, payroll, garnishments, and reporting
Easily generates W-2s and 1099s and manages IRS inquiries
Develops custom services depending on the size of your business
Has an easy-to-use dashboard
Pricing
ADP offers custom pricing to its clients, which means you need to request a quote via the company's online quote portal.
7. Wave Payroll: Best for Accounting and Payroll
Wave Payroll is a user-friendly payroll service that includes accounting and payroll processing software.
Benefits
Simple interface and automates payroll
Free accounting and invoicing features
Offers tax services in 14 states
Has an easy-to-use dashboard
30-day free trial
Pricing
Below are the prices after your trial ends:
Tax Service States: $35/month + $6 per employee
Self Service States: $20/month + $6 per employee
8. Patriot: Most Economical Choice for Payroll
Patriot is a payroll and accounting company with affordable payroll solutions for small business owners.
Benefits
Easy payroll setup, expert support, unlimited payrolls, custom pay frequencies, and multiple pay locations
Employee portals so each employee can access data and information
The premium plan includes tax filing
30-day free trial
Pricing
Below are the prices for Patriot:
Basic Payroll Plan: $17/month + $4 per employee
Full Service Payroll: $37/month + $4 per employee
9. Payroll4Free: Best Free Option
Payroll4Free is an excellent free platform and the perfect option for small businesses.
Benefits
Free for companies that have 25 or fewer employees
Access to paying your employees and contractors
Track vacation time, calculate taxes, and file year-end forms
Employee portal for each staff member to view their pay information
Pricing
General payroll processing services are free for companies with 1-25 employees. They do have a fee schedule showing additional fees that do not fall under payroll processing fees and for companies that have more than 25 employees.
10. OnPay: Best Value for the Price
Simplicity is at the core of OnPay's platform.
Benefits
Easy-to-use interface for beginners
Built for various different industries, including dentists, start-ups, bars, doctors, accountants, franchises, nonprofits, and more
Integrates with QuickBooks and Xero
Has in-house payroll experts that are available to answer your questions
Pricing
OnPay only has one pricing model:
$36/month + $4 per person
The first month and setup are free as well.
What Is Payroll Software?
Payroll software is a software product that makes it easy to pay staff members in your business. Most payroll systems allow you to automate every element of the payroll process, from onboarding new staff members to filing payroll taxes. In many instances, this type of software will be part of a larger HR suite, which will include other employee management tools.
What to Consider when Choosing a Payroll System
There are many elements to consider when choosing payroll software for your small business:
Price
First, you need to make sure that your business can afford to pay for a software service. To do this, calculate current expenses and see if you have extra room to budget-in a payroll system. Fortunately, many payroll software companies operate on a per-employee basis, meaning that the smaller your company is, the less you will pay for software. Still, always make sure there are no hidden fees and account for the extra charges for any additional features.
Reputation
Price isn't the only thing to consider when choosing payroll software, take a look at the customer reviews. To determine any underlying problems with a company's service, use consumer groups like the Better Business Bureau. While all large businesses will have some complaints, keep your eyes peeled for recurring problems. If a company can't fix apparent issues in its product, you might face a similar experience to past customers.
Features
When choosing payroll services, picking a software product that has the features you need is critical. Payroll systems are supposed to help you improve your payment processes and timelines, so don't underestimate the power of choosing a feature-rich platform.
What Features Should Your Payroll Software Include?
Features are the core elements that distinguish payroll software products from one another. Let's take a look at the features you should consider when comparing payroll platforms:
Automation: Reduce the time wasted with manual entries, payment modifications, and other tasks.
Cloud technology: Store payroll data to access data remotely and ensure that a hardware failure won't result in losing vital information.
Easy onboarding: Make it simple to hire employees, provide employment contracts, and set up taxes and payroll.
Employee profiles: Allows employees to access their profiles to track their timesheets and other payroll metrics.
Insurance and benefits tools: Have health insurance, retirement plans, or other benefits information built-in.
State regulations and taxes: Your software should be compatible with the states where your employees live.
International hiring capabilities: Expand your remote workforce without the hassle of juggling multiple jurisdictions.
Payroll Management System Costs
Most payroll management software companies use a pricing structure that includes a monthly fee and a per-employee fee. This monthly fee is a base-level cost for accessing the platform. The per-employee fee ensures that smaller businesses pay less to access payroll solutions. As your business scales, you can simply add new employees for a small monthly fee.
As with many of the companies on our list, payroll management prices are not always advertised by software companies. If a company wants you to contact them directly for pricing, this is likely because they have custom pricing that is dependent on the features you need and the number of people your business employs.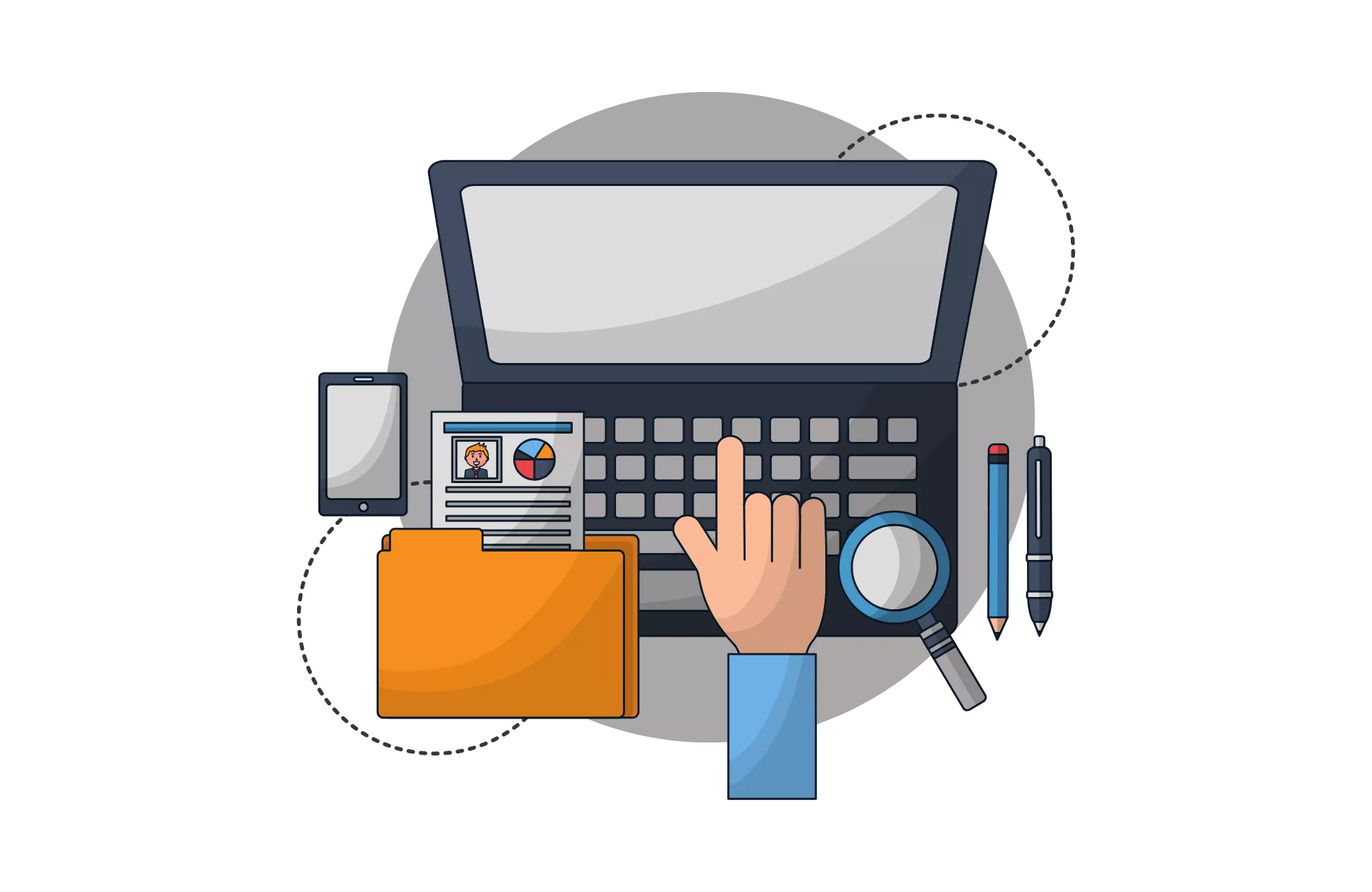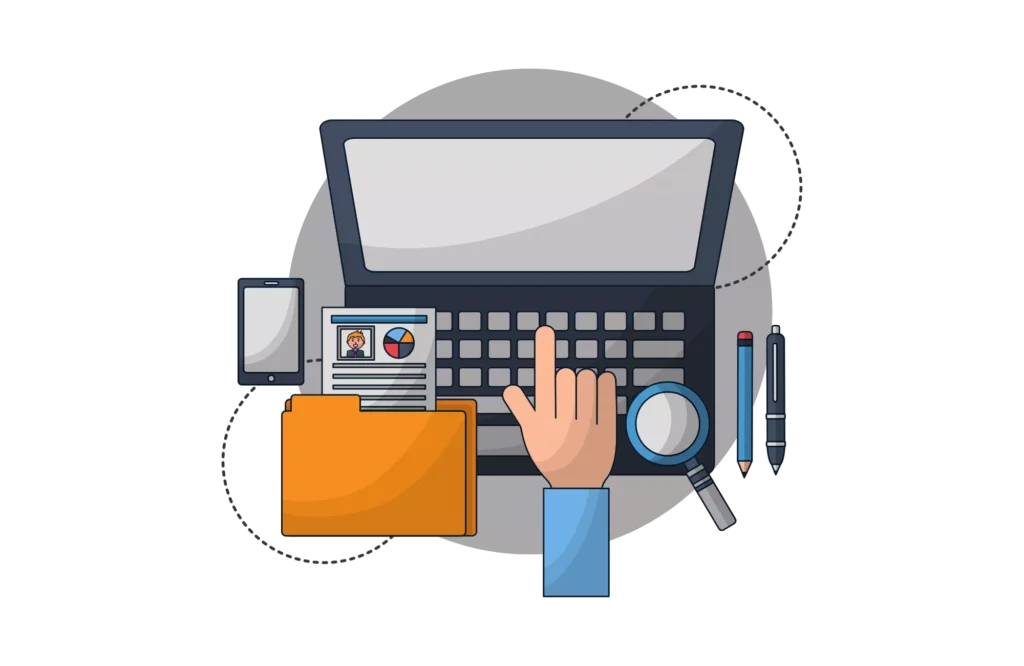 Other Payroll Providers Worth Checking Out
While we have already overviewed the ten top payroll systems available to businesses in the United States, there are plenty of other companies that provide excellent alternatives. Let's take a look at some other payroll providers that you should consider:
APS Payroll
APS Payroll, which has provided payroll services since 1996, brands itself as an "all-in-one payroll and HR platform." Its payroll service offers automated error checking, gross wage limits, payroll importing, and other premium features.
BambooHR
Since 2008, BambooHR has been offering a full suite of HR services to its clients, including payroll, hiring, onboarding, data analytics, culture services, and more. Its payroll service has an easy-to-use interface with plenty of data tools and error prevention features.
Blue Marble Payroll
Blue Marble Payroll is a global payroll service that works in more than 150 countries worldwide. While this is another provider that offers multiple HR services, its payroll service includes cloud-based storage, managed payroll services, automated reporting, consolidated data, and more.
Centrally HR
Centrally HR is a standard human resources platform that provides payroll management, benefits administration, talent management, accruals, and other tools. The company offers an easy-to-use module that allows you to manage every component of your payroll.
Deel
If you are seeking a simple payroll platform that makes it easy to hire staff from around the world, Deel should be one of your top choices. Deel allows you to automate payroll, onboarding, staff compliance, and a host of other elements. It doesn't matter where your staff members are based around the globe as this software has international hiring features.
Eddy
Eddy is an HR software company that offers services to mid-sized and small businesses throughout the United States. If you want to hire local staff for your business, Eddy makes it easy to onboard new staff members, track metrics, and more.
Hourly
Hourly is a mobile-friendly payroll software provider that makes it easy to track attendance, send payments, manage tax payments, and issue W-2s and 1099s. With this platform, it's easy to issue direct deposits and paper checks.
Hubstaff
Hubstaff is an HR company with more than 580k active users. It's used by some of the nation's most popular brands, including Groupon and Instacart. This is a simple, no-frills HR app that allows you to track hours and manage payroll.
Multiplier
The company, Multiplier is another payroll system with global capabilities. You can manage payroll, general compliance, taxes, local insurance policies, global hiring, and more.
Oasis
Oasis is a full-suite HR firm that was acquired by Paychex in 2018. It now offers its products under the Paychex brand.
Paycor
Paycor is an HR software company that develops industry-specific tools for its clients. Whether you work in healthcare, restaurants, education, manufacturing, retail, or a range of other industries, there are payroll tools that will meet your needs at Paycor.
PBS Accounting
If you are searching for a company that offers managed payroll, as well as tax and auditing services, then PBS Accounting is a solid option. While this company doesn't offer the same tech benefits you find with other options on our list, they still have plenty of HR solutions available to their customers.
Papaya Global
If you want to hire staff from various parts of the world, Papaya Global can help you onboard employees from more than 160 different countries. Papaya Global offers guaranteed compliance, error checking, and automation tools.
PayNW
If you're a growing business that needs help establishing a better payroll system, PayNW is a scalable HR solution with a host of payroll features. This company caters specifically to the Pacific Northwest.
Push Operations
Push Operations is a software provider that groups payroll, HR, scheduling, and time tracking into a single platform. Its real-time payroll reporting and automated services have made it a hit with various brands, including Chevron, Wendy's, and A&W.
Remote
As its name suggests, Remote allows you to hire staff from around the world, which makes it an excellent payroll solution if you need to manage a remote workforce. Remote makes it easy to hire both full-time employees and contractors, which means you can quickly build a versatile workforce.
Sage Business Cloud Payroll
Sage offers a versatile payroll system that allows weekly, bi-weekly, and monthly payments to staff. The company's services vary depending on your industry and the size of your business. Sage works with small and medium-sized businesses.
SAP SuccessFactors HXM Suite
SAP is an advanced software provider that offers a range of high-grade software solutions, ranging from supply chain software to HR software. The SAP SuccessFactors HXM Suite is an advanced HR suite that includes machine learning and a range of other premium features that help automate HR tasks, including payroll services.
SBS Payroll HR Suite
SBS Payroll HR Suite has more than 20 years of experience managing payroll for over 39,000 clients. The company offers services that range from tracking applications to payroll and benefits administration.
SentricHR
SentricHR is a cloud-based software that allows you to manage all your payroll and HR data. The company can provide payroll tax assistance in all 50 states.
SurePayroll
With over 20 years of experience, SurePayroll has helped clients manage their business payrolls. This company is owned by Paychex and offers up to three months free.
Uzio HR and Payroll
Uzio is another cloud-based platform that offers affordable prices and easy-to-use interfaces. With Uzio, users benefit from standard payroll automation, time tracking, and benefits administration.
Workful
Workful helps its clients automate a range of payroll and HR services. The product includes tax filing, time tracking, and advanced employee management software.
Zenefits
Zenefits is a feature-rich payroll service with an intuitive design. It's easy to set up your payroll platform – and every time you need to make a payment to your staff members, it will only take a few clicks. This is a scalable solution that is suitable for a business with future growth opportunities.
Final Thoughts on the Best Payroll Software Choices
Now that you understand payroll software and how it can help your business improve efficiency, it's time to pick a product that suits your needs and budget. Choosing the right payroll and accounting system for an accounting enterprise or human resources department has never been easier with the help of our guide! Once your payroll is set up properly, you'll be ready to start accepting payments.
Payroll Software FAQs
Let's explore some popular questions and answers about payroll software:
What businesses need to use automated payroll software?
All businesses can benefit from automated payroll services. If you employ individuals in your business, using payroll software can help you focus on other areas of operation. By using software to automate your payroll, it's much easier to pay staff, hire staff, analyze payroll data, and more.
What is the best payroll software for accountants?
While there are many payroll software options that accountants can benefit from, there's no doubt that QuickBooks is a purpose-built payroll software that integrates with one of the world's most advanced accounting systems. Wave Payroll is another platform with excellent accounting features. If you are looking for a more comprehensive list of accounting software, check out our review article.
What is the best payroll software for large businesses?
If you operate a large business, we recommend Paychex. This is a service that is scalable and already works with large businesses throughout the United States.
What is the best payroll software for restaurants?
While there's no specific payroll software that's best for restaurants, however, Gusto (our top overall pick) is very suitable for businesses in the hospitality industry.