TABLE OF CONTENTS
If you're looking for a dynamic and exciting career that helps people, a bail bondsman business might be right for you. There are many benefits to becoming a bail bondsman, and this article will cover the following topics:  how bonds work, the key advantages of becoming a bondsman, how to become a bail bondsman, and why it's a good idea to accept credit cards as a bondsman. Keep in mind that each state has its own education and licensing requirements, so some points in this article may not pertain to your area.
Bail Bondsman Business Benefits
There are many reasons that a person might decide to open a bail bondsman business. It is a recession proof business that typically becomes busier year after year due to the increasing number of arrests in the US. It also shows little seasonality changes which is not typical for most other indstries out there. While many businesses struggle to find clients, there is a constant need for bail bondsman and the marketing typically holds up with word of mouth.
But even in addition to that there are reasons that people look to creating a bail bonds business to stay afloat.
You get to be your own boss
When starting a bail bondsman business, the first benefit is that you'll be working for yourself. This means you'll need to be disciplined to get your business off the ground. It also means that you won't have a boss micromanaging you all day.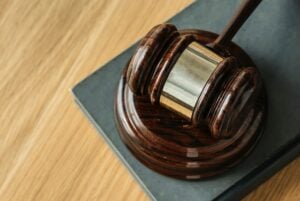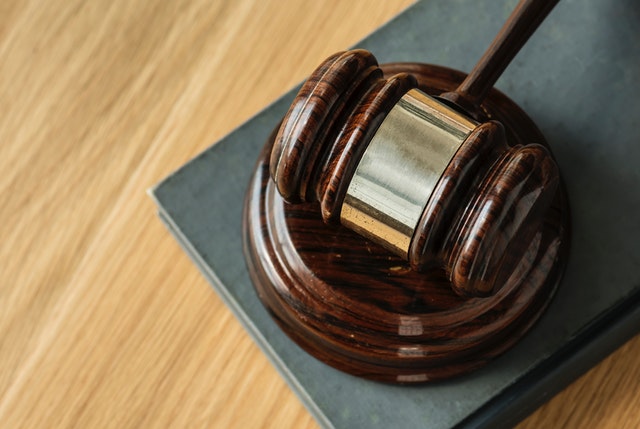 Making executive decisions will be your full-time job and you get to set the path for your company and your life this way. Your business and career are completely in your control. Whereas, with a traditional 9-to-5 job, there is a limit to what you can achieve and earn in that position.
In addition to that, setting your hours and determining the flexibility of them is completely up to you. It isn't a great habit to start abusing, but it is nice to have a little bit of flexibility when you need it. Utilizing and learning from that responsibility is one of the greatest things that entrepreneurs learn from running their own business. You will be pushed to adopt traits of reliability, diligence, and punctuality in order to run your bail bonds company in the right direction.
Your day to day is never the same
Many people find it boring and monotonous to do the same thing everyday- well luckily as a bail bondsman, you have the benefit of not having to. Bondsman often need to travel between their storefront or office and the courts. This means that there is no restriction in which you need to sit behind a desk for most of the day.
Unless you have a client or a storefront that stays open during certain hours, you can stay on call and do other things that need to be done.
You get to interact with a variety of people
If you enjoy interacting with others, then this is a great position to hold. A bondsman will often need to talk with police officers, court officials, bailiffs, and clients. And it is usually not the same group of people each time either. Everyone has their own background and their own story, so as an outgoing person, this could be a great opportunity to get to know others as well as do your job.
Even if you're not the most outgoing person, each new officer or bailiff or client that you meet can help you grow your business. Word of mouth is one of the most effective ways to find a bail bondsman. Use that leverage as you are introducing yourself to set a good example and possibly try to get a deal going with them for referrals.
Staying top of mind grows your company and keeps it running as smoothly as possible. Remember to talk, but also to listen- there is valuable information that you can use to make to benefit your bail bondsman business.
You are appreciated for being there
Everyone goes through challenges and makes mistakes. So, it is a relief to have a person in your position to be able to help them make bail and see their families and friends while they are going through a tough time.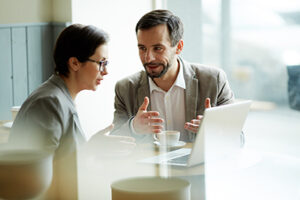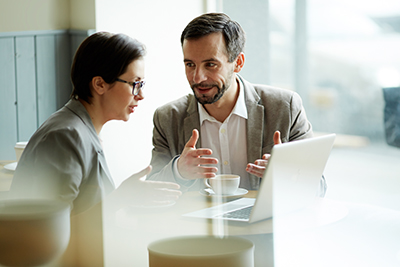 Not everyone will see it this way, but without your services, your clients would be in a far worse place. Stay fair and transparent with everyone involved so that you can be appreciated. Because appreciation leads to good talk and good talk leads to more clients down the road (just hopefully not the same clients).
You can make a decent amount of money
While the average salary of a bondsman varies, it can definitely get into the six figures yearly. It all depends on your payment structure and how many clients you handle during the year. Using a bail bonds payment processor and an automated system to keep track of clients, will allow you to scale your business up year over year an dincrease your income.
Starting out in the industry typically shows an average salary of $25,000 – $40,000. But as the years go on, those numbers balloon. This is most likely due to your reputation growing as you stay in business. After a few years in business, the average bail bondsman makes over $67,000 annually.
How to Become a Bail Bondsman
Most states set the age for becoming a bondsman at 18 years old. A college degree is not necessary, but some states do require a pre-licensing course. Once that course is completed, the future bondsman will be required to take a licensing exam. The exam is usually 50 to 60 multiple-choice questions and a fee of $100 needs to be paid.
Once you pass the exam, you will need cash to cover the bonds (many states allow the bondsman to only put up a small percentage of the actual bond amount and pay the remainder if the defendant jumps bail). It's also possible to work with an insurance company who will front the money for the bonds. 
As a bondsman, you'll want to set up a physical location that's attractive for clients to enter.  The location should be clean and orderly. A fax machine is necessary as many courts still send documents this way.
Additionally, you'll want to set up a website and shopping cart where your clients can pay you. Doing this provides a way to become searchable online and gives your clients a secure way to pay for your services. After all, one of the biggest benefits of bail bonds is that they are no longer cash-only businesses.