Most ACH payments process smoothly, but sometimes ACH return codes generate—such as ACH return code R75. To put it simply, ACH returns prevent merchants from receiving their payments, and each return is attached to a unique code providing the reason for the return. This helps merchants identify why their customer's transaction was returned in the first place, then they can address the backend errors that need to be fixed for processing. And while there are numerous reasons that ACH returns happen, we'll specifically review ACH return code R75 specifically in this guide.
Let's start with a refresher on some basics about ACH payments: Within every ACH transaction, there is the Originating Depository Financial Institution (ODFI) and Receiving Depository Financial Institution (RDFI). You can think of the ODFI as the transaction's starting point and the RDFI as its ending point. Under the rules of NACHA—the governing body of the ACH Network—ODFIs are responsible for all entries originating via the ACH Network. Under the same rules, RDFIs are responsible for receiving and validating all ACH entries on time, as well as notifying originators of incorrect entry information in a timely manner.
What Does ACH Return Code R75 Mean?
ACH return code R75 means that the original return was not a duplicate of the transaction that the RDFI returned. The RDFI typically uses this code to contest returns dishonored by the ODFI through ACH return code R67 — Duplicate Return.
Now, let's take a step back and look at ACH return code R67. This code means that the ODFI has received more than one duplicate return. If the RDFI hasn't sent a duplicate return, yet the ODFI dishonors a return with return code R67, then the RDFI can contest it with return code R75.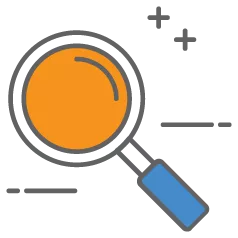 Formal Definition
Formally, we define ACH return code R75 — Original Return Not a Duplicate as:
The original return entry was not a duplicate of an entry previously returned by the RDFI. This code may be used by the RDFI to contest an entry dishonored by the ODFI using ACH return code R67 (Duplicate Return).
Solutions to Fix R75 Return Code
While you can't fix this particular code yourself, you can contact the RDFI to check on the status of the transaction. When you get in touch with a representative, ask them to connect you with the ACH operations group. Tell them that you've encountered ACH return code R75 and that you have all the necessary transaction information on hand. Usually, they'll be able to fix the error on their end easily, then you can get back to accepting ACH payments within your business!