The last decade has provided the public with an abundance of subscription-style businesses. From recurring household products to entertainment services, there is quite literally a subscription for everything. Specifically, eCommerce subscriptions have grown exponentially in the last 5 years. 
Features such as negative option billing and subscription schedules have made the entire process a lot smoother for subscribers. Instead of making repetitive purchases, service providers create seamless subscriptions that reduce shopping time and money spent. These services create a great deal of value add for subscribers who are reliant or in need of the products or services. 
Popular Subscription Markets
While the entire subscription industry is relatively new by today's standards (i.e. subscription boxes vs magazine subscriptions) there are a few markets that have floated to the top in terms of tangible success.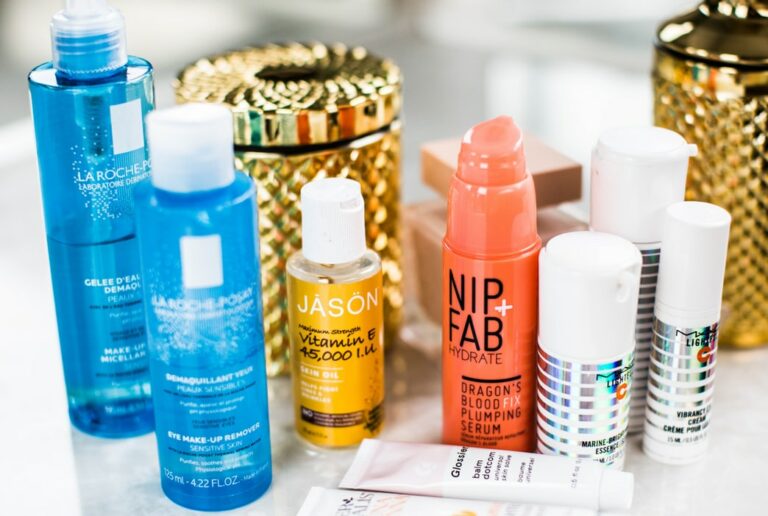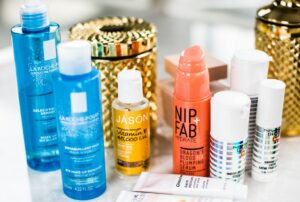 Perhaps one of the most profitable markets, beauty has expanded into the recurring revenue space. Customizable makeup samples and curated boxes have become a staple in the subscription space. Subscription models like Ipsy and FabFitFUn have transformed the market. Not only do subscribers get a variety of affiliate products, but they also keep coming back for something new. The popularity of this model helps to mitigate churn that often occurs with subscriptions over time.
One of the most successful subscription services that brought attention to the new subscription model is Dollar Shave Club. Starting with shave essentials, Dollar Shave Club has brought an alternative to the mundane razor aisle in the supermarket. Providing cost-effective options and superior shaving products, this service was the first of its kind. Today, Dollar Shave Club offers more than just razors and shaving cream. The subscription service has broken into other markets, providing self-care and men's hygiene products in addition to their staples. 
Whether consumers are too busy to grocery shop or just looking to expand their cooking skills, meal services are a great way to put food on the table… or desk, we're not picky. 
Subscription meal services can have a variety of offerings, but the most common are meal kits. With the correct portions, spices & seasonings, and recipe cards, the everyday subscriber can prepare a delicious (and sometimes even health-conscious) home-cooked meal. Two meal kit services topping the charts are Blue Apron and HelloFresh. Quick preparation time and quality ingredients have made meal kit services like these popular among subscriptions.
Lifestyle and home subscriptions can take a backseat when it comes to pet offerings. The natural progression of recurring services has created a need for pets to be included in the fun. Therefore, the pet subscription market was born.
Taking care of an animal can be more overwhelming than one might imagine. Beyond the daily necessities, pet-owners opt to purchase treats and toys for their furry friends. BarkBox has stood out as a force to be reckoned with in the pet subscription space. Offering pet toys and accessories, BarkBox delivers regular shipments that can update your pet's collection of toys.
Subscriptions for Everything
Like any industry, sales depend on positioning a product for the right audience. Subscribers of online subscription services most commonly fall between 25 and 44 years old. This finding presents a rather large pool from which marketing can draw. Thankfully, this makes new markets welcome in this space. Nearly every type of subscription box has a want and a need that it can fulfill. But some are more popular and common than others.
So, as a business owner looking to target the most profitable demographic for your service, what should your next step be? 
Research, and then check again
Whether you have a marketing team or just the internet at the ready, doing some simple research on your audience is a great first step.
If you already have a subscription service and want to better target your audience, reaching out to past and current customers is a common tactic. Providing surveys or review links is one way to get immediate feedback. Likewise, having your customers fill out a form with their purchases can bring back helpful data.
If this is a startup or your first business, there may be limited resources for acquiring information about your customers. Therefore, it's imperative to conduct research to better gauge who could best utilize your service. Depending on your budget, Google Analytics can be a great start. Tracking who's visiting and interacting with your website gives you a major advantage.
Seek out trends
Once you have a general idea of your audience, you can leverage trends that best target these demographics. Your current customers can hold a lot of valuable information. From behavior to habits, knowing the characteristics of your customers can aid in acquiring more. Connecting the dots between demographics and behavior will help your marketing efforts in the long run. Are your younger subscribers retaining their subscriptions or are they slipping off after a few months? Factoring in demographics information has the potential to save you time and money.
Once you have an idea of the direction you'd like to go, consider SEO (Search Engine Optimization) tactics. By using Google Trends, you can view the interest in a certain topic depending on various factors. Incorporating keywords into the construction of your website is the ideal way to target specific audiences.
Identify your specialty
Okay, so you've done your research, looked into trends, and now have a general idea of your potential customers. But what will you do with all of this newfound information?
Depending on the demographic you've found to be most beneficial to you, the ways in which you approach this next step may differ. Primarily, you'll want to entice this group to your product or service. If your business has a problem with retention, offering long-term discounted subscription rates might be worth exploring. On the other hand, if you find your younger audience is on the fence about signing up for your service, providing tantalizing offers or relevant brands might prove to be the push they've been needing.
Through your research, you should be able to find a common denominator between interest in your brand and your demographic. In the long run, it's up to you how you choose to market to your desired audience. Observing your direct competitors' tactics can prove to be valuable. Whether they're more established or simply have a unique marketing strategy, getting inspiration from someone in the same market as your business will provide amazing insight.
Begin selling your products
Although this is an obvious step to beginning a business, this is the one most often overlooked. Subscription services have quite a bit more infrastructure than typical straight-sale businesses and therefore should be treated differently. Finding a credit card processor that is equipped with subscription payment processing is of utmost importance. Make sure that this partnership provides you enough support in order to not get help up from your supporting bank.
Many banks in the merchant services space do not like subscription-style businesses. They don't appreciate the recurring payment style and consider it to be a high risk endeavor. The best way to mitigate this risk is to find high risk payment processors that have accepting banks of your payment styles. You will be up and running in no time with a high risk account and will also be equipped with credit card fraud prevention for merchants and a secure online payment gateway for your subscribers.
Continuity Subscription Merchant Services
Recurring revenue tends to be on the high risk spectrum for traditional sponsors. While this is not a personal reflection on your business, subscription services fall under the high risk label mainly for concern of excessive chargebacks.
So you'll need to secure continuity subscription payment processing with a high risk merchant services provider. While this might feel like a step back, in reality, it's not so detrimental. High risk merchant services companies work tirelessly to get you approved and with the rates you deserve. No matter how out-of-the-box your subscription service may be, there is always a way to get your business up and running.