Minority small business grants are a great way to receive funding directly for your business. This is especially true if your business needs funds but does not yet have the resources to apply for a loan. Minority small business grants and grants for Black-owned businesses do not need to be repaid. Therefore, if you fall into the category of a minority-owned small business, you could be eligible to receive these grants without taking on any financial risk. Read on to learn more about business grants for minorities.
What Is a Minority Small Business Grant?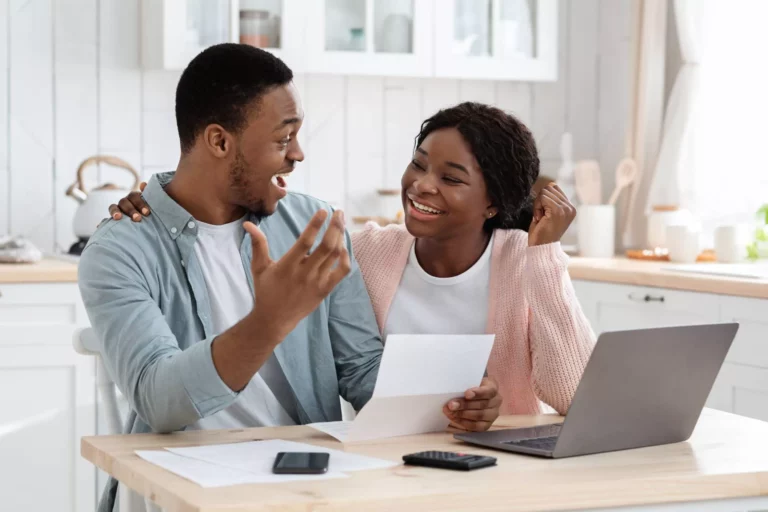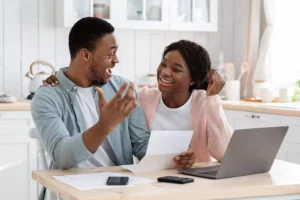 Minority small business grants provide funds for businesses owned by people of racial, ethnic, or social minorities. Therefore, you can apply for this type of grant if your company represents a woman-owned, Black-owned, or Native American-owned business.
Additionally, this type of grant applies to business owners of Asian-Pacific American, Hispanic-American, or Indian American descent. Applying for a grant can be a very tricky and lengthy process. This is especially true when applying to small business minority grants due to verifying determining factors such as ethnicity. Because of this, you may want to contact a grant writing professional to make sure everything is filled out and submitted properly.
Grants vs Loans
Simply put, grants differ from loans because they do not need to be paid back–ever. While there are plenty of small business minority loans available, they will be required to be paid back, usually with a set percentage. Therefore, grants for Black-owned businesses and other POC businesses are the better option for new businesses.
With grant funding, you can reduce the need to take out a business loan or drum up venture capital in the future. Yes, grants may be considered "free money." However, you have to invest a great deal of time and energy into applying for the money–and it isn't guaranteed.
Grant programs may cover economic development or be used by nonprofit organizations, private companies, or individuals. Moreover, funds can be used in many ways, including to cover the costs of payroll, operations, marketing, and other needs.
Taking the time to search a grant database can be well worth your time and energy. In fact, you can find a number of grants online. There, you'll see many business grants just for minority business owners. As long as you meet the criteria and have real funding needs, you'll find grants that can really help you develop your business and realize steady growth.
General Qualifications
You can get certified as a minority-owned business through the National Supplier Minority Development Council (NMSDC). Doing so can help you when applying for business grants for minorities or grants for Black-owned businesses.
To qualify for NMSDC certification, you must prove an ethnicity of at least 25% Black, Asian-Indian, Asian-Pacific, Native American, or Hispanic ancestry. You must also prove you own and operate at least 51% of a business. Women have similar certification requirements. However, the Women's Business Enterprise Council (WEBNC) normally manages that certification.
Five Minority Business Grant Resources to Consider
While the idea of receiving grants for Black-owned businesses or business grants for minorities sounds attractive, you still need to know where to go online to apply. Review these resources prior to your small business financial planning.
Here are our top five picks for business grants for minorities:
1. Grants.Gov
To apply on Grants.Gov, you must understand the nature of the grants on the site. The opportunities there are for organizations and registered businesses that want to support the development and management of government projects and programs.
By visiting the platform, you can find information on how to apply and submit a grant. This is a great resource if you're looking to learn more about how to apply to minority small business grants and draft a proposal.
If you have never used Grants.Gov before, you will need to register on the website. This will take you to some sites away from the original platform. You'll need your Employer Identification Number (EIN) to complete these steps, which you can find your EIN here on any tax documents.
The EIN represents a tax ID number used to identify business entities. To submit grant applications on behalf of a non-profit or private business, you need an EIN.
How to Submit Applications on Grants.Gov
You will need to complete the following steps to apply for grants on Grants.Gov:
Obtain a D-U-N-S number through the Dun & Bradstreet website, or call 1-866-705-5711 for more details. You'll need this number to register for federal grants. The process takes 1-2 business days.
Register with System Award Management or SAM. The authorizing official of your organization also needs to send their EIN and a notarized letter. You must visit the SAM site and take these steps to do business with the federal government. This part of the prep process takes about 2 weeks if you already have your EIN. It can take up to 5 weeks if you still need to secure an EIN from the IRS.
After you complete these steps, you can register on the Grants.Gov site. Click the "Register" link at the top of the platform. Simply follow the user-friendly instructions. You can activate your registration the same day and your password is good for 60 days.
If you have a business or non-profit that can help the federal government at a community or national level, you'll find many grant opportunities for you. These are programs that will expand your business reach while supporting government programs at the same time.
2. The Minority Business Development Agency (MBDA)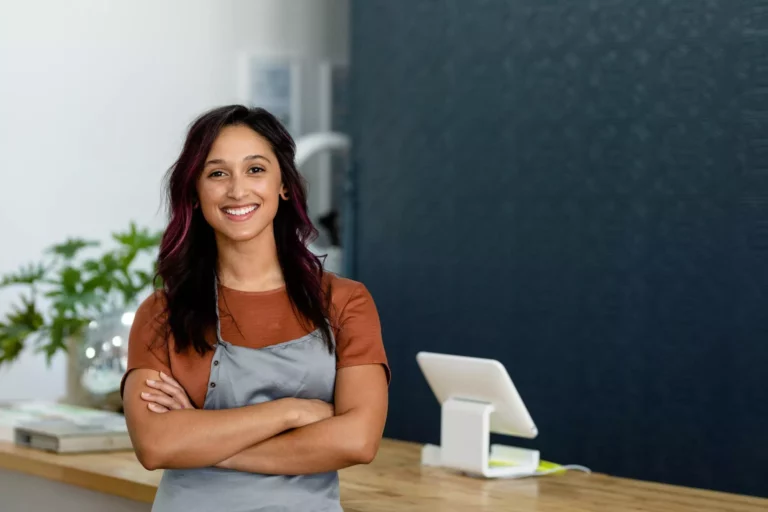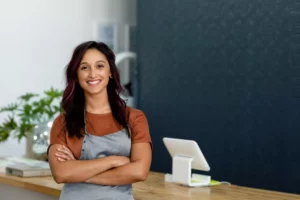 Part of the U.S. Department of Commerce, the Minority Business Development Agency (MBDA) promotes the growth of minority-owned businesses through private/public sector programs, research, and policy. The agency meets this goal by supporting Minority Business Enterprises (MBEs) through business assistance and network funding. While it can be considered a type of funding source, the services offered by the MBDA are not directly considered grants.
If you oversee a minority-owned business, you can visit a local MBDA Business Center for professional and business support. Whether you wish to secure capital for your business, export products, find a strategic partner, or compete for a contract, you can seek help through one of the MBDA's Business Centers.
How the MBDA Supports Minority-Owned Businesses
An MBDA helps its applicants by:
Matching clients with opportunities
Securing funding (minority small business grants and more)
Using B2B forms to connect clients with opportunities to grow their businesses
Featuring bidding opportunities
Offering strategic business consulting services
Making connections that lead to contracts and partnerships
Using strategic networks in the U.S. and locally
If your minority-owned enterprise wishes to expand its opportunities in the marketplace and grow in size and scale, you can reach out to the MBDA for further help and details. Think of it as a one-stop-shop for entering into contracts, getting business funding, and finding businesses that can use your company's services.
3. The Native American Business Development Institute (NABDI) Grant
This grant allows tribal leaders to assess and recognize important economic opportunities that will help their communities. By funding and supporting feasibility studies, the Native American Business Development Institute (NABDI), assists tribal communities in gauging the risks of specific economic projects.
This type of support empowers tribal leaders to make better financial decisions for their communities. Therefore, NABDI grants fund studies for new and established businesses as well.
In turn, NABDI evaluates grant proposals on their potential to impact the economy within a Native American community. The institute also looks at the applicant's willingness to follow up and heed the recommendations that result from a study.
How to Apply
To apply for a NABDI grant, you must complete an SF-424 form or Application for Federal Assistance as well as the Project Narrative Attachment forms. Along with your grant proposal, you must enter an Automated Standard Application for Payments (ASAP) number and Data Universal Number System (D-U-N-S) number. You must enroll at the ASAP and DUNS platforms before you submit a proposal.
Your application must include the ASAP number so a federal agency can securely and conveniently transfer the funds to your business. This number enables federal agencies to enroll recipients for grant funding and manage their accounts. Recipients, in turn, request payments from pre-authorized funding accounts.
Recipient organizations that use the ASAP may include government agencies, financial institutions, educational facilities, contractors, vendors, non-profit and for-profit entities, and tribal organizations. There is no fee to apply for a NABDI grant.
4. The FedEx Small Business Grant Contest
FedEx offers an exciting opportunity for minorities and small businesses with its annual business grant contest. Winners can win up to $50,000 to expand and grow their businesses. The contest will give out prizes to 12 lucky winning businesses, including:
A Grand Prize of $50,000 plus $7,500 in FedEx office printing services
A Second-Place prize of $30,000 plus $5,000 in FedEx office printing services
10 Third-Place prizes of $15,000 plus $1,000 in FedEx office printing services
How to Apply
To apply for the grant contest, you must write a short profile about your business, and include:
Why you started the business
What your company does
How you do things differently from your competitors and how you stand out
The social causes, if any, that your business embraces
How you will use the FedEx winnings to improve your business
You can also include an optional one-minute YouTube video. The video should describe your company and its mission. Make sure the video can be viewed publicly so the judges and voters can easily access the media and get to know your company quickly.
You can increase your chances of winning by using your social media channels and email lists. Promoting your entry in this way will help your business get noticed by the judges who review the entries.
5. The USDA Rural Enterprise Grant Program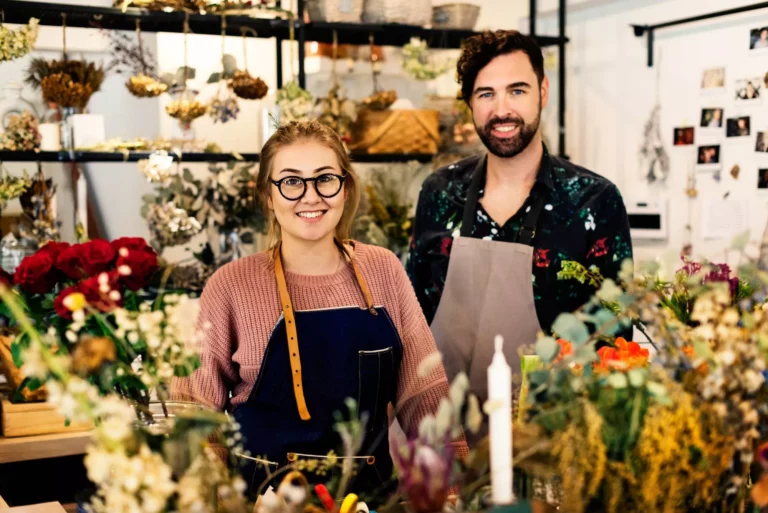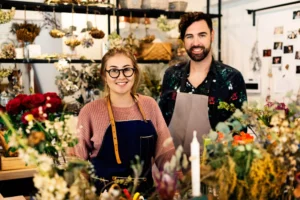 Business grants for minorities also include the USDA Rural Enterprise Rural Grant Program. Run by the United States Department of Agriculture (USDA), the enterprise grant program makes it possible for small rural companies to receive technical help and training. To qualify for a grant, a small business must have up to 50 new employees and make under $1 million in gross earnings per year.
The entities that can apply to the program include communities, non-profits, towns, higher-learning institutions, rural cooperatives (if formed as a private nonprofit corporation), or federally recognized tribes. The grant money can only be used in eligible locales–or rural towns or areas. While no maximum has been established for funding grant requests, smaller requests have a better chance of being approved.
How Applications Are Reviewed
The USDA evaluates applications based on:
Experience of the grantee
The amount of non-federal funding directed to the activity
The economic need in the area being served
Proof that shows job development at local businesses
Consistency in prioritizing economic development initiatives
How to Begin the Process
To begin the process, you must apply at a state or local USDA Rural Development office. Review the application guidelines and hours of your local or state office. Those who are awarded grants must complete the required paperwork and meet the award's terms and conditions. Your local or state local office can answer any questions and give further details.
Why Minority Small Business Grants are Important
You can't understate the importance of using grant money to fund your business and stimulate the economy. Without grant money, smaller businesses wouldn't be able to expand their operations or access the funding they otherwise wouldn't get. Unfortunately, there are many factors that can make it difficult for businesses to receive other forms of funding.
Specifically, minority small business grants afford historically disadvantaged groups the ability to receive money allocated especially for them. By offering certain grants and programs for these minority groups, organizations increase the rate of small business federal funding going to those who benefit from it most. Grants for Black-owned businesses and other minority groups help to stimulate the economy in a more rounded way. For these reasons, minority small business grants are a vital part of commerce.