Whether you're a new or seasoned business owner, you've likely heard of social media marketing. The big question that surrounds social media marketing is: How do I use it effectively to market my business? Worry not, because we've put together a helpful guide that will tell you exactly what you'll gain from social media and the best practices to employ when using it. Keep reading to figure out the secret to a solid social media marketing strategy.
Why You Need Social Media Marketing
First, let's discuss what social media marketing is and why you need it. Social media marketing, also known as online marketing, is when you use social media platforms to market and advertise your business. There are a variety of different platforms, but the main ones we'll cover include: Facebook, Instagram, Twitter, LinkedIn, YouTube, and Pinterest.
We'd be lying to you if we said this post could comprehensively discuss all of the reasons you should utilize social media marketing. Why? Because the reasons are endless. In a nutshell, social media marketing allows you to cost-efficiently advertise your business, therefore increasing sales.
Increases web traffic & sales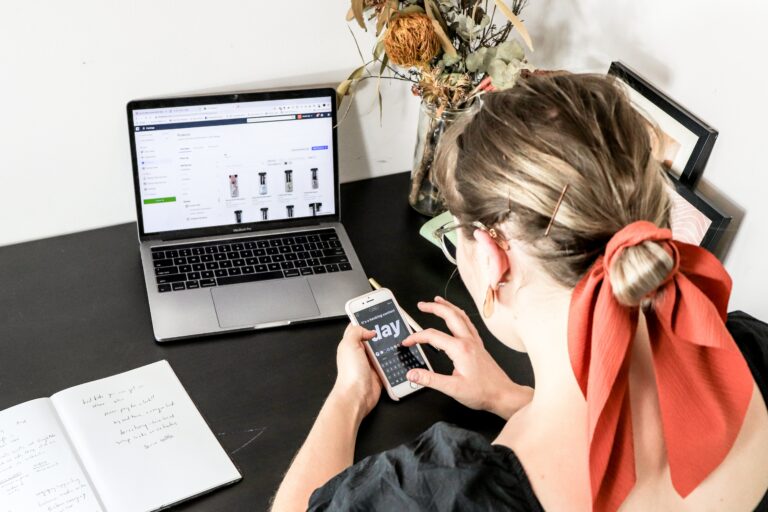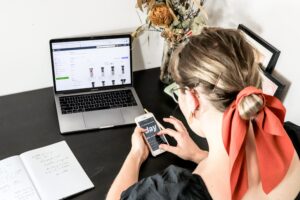 Above all, social media marketing tools are an efficient way to increase website traffic and generate sales. By posting content that receives engagement, you can prompt viewers to head over to your page. This can be through promotions, blog posts, sales, videos, courses, or really anything else you want to post. Of course, you'll need carefully curated content that gets your customers to engage…but we'll talk about that later.
The point: an effective social media marketing strategy can directly translate into increased web traffic and more sales. Ensure your website is optimized to convert that traffic into sales and process the surge of payments by securing a reputable credit card processing provider.
Cost-Efficient advertising
Social media is one of the most cost-efficient ways to advertise. In fact, it can be 100 percent free. Creating an account on major social media platforms is free, as is posting your content and engaging with your followers. If you really want to gain traction, you should consider paid advertising campaigns. In reality, the ROI on efficient paid advertisements tends to be worth the investment. Either way, whether you choose to run paid campaigns or not, social media is a virtually free way to advertise your business and services. Why wouldn't you take advantage of that opportunity?
Engage with customers
Another great online marketing strategy is to engage with your customers. Social media platforms are an easy and efficient way to network–in this case with your customer base.
More than 4.5 billion people use social media. It's quite likely that your customers are on at least one social media platform. Whether they have questions about your product/service, want to get to know you, or just want to see who you are before they buy, social media is a great first step for people to learn about your business. Additionally, it's a great opportunity for you to paint the narrative of who you are as a business. People want to buy from brands they trust, and you can use social media to build that rapport.
Brand recognition
Finally, social media marketing is a tool that you can use to build brand recognition. If you don't know what brand recognition is, think about it like this: When you're buying a new pair of shoes, are you more likely to buy from Nike or from a company you've never heard of? If you're like most consumers, the answer is Nike.
Customers want to be familiar with and trust the products and services they are spending their money on. Social media happens to be a great venue to cultivate that brand recognition. That way, when a potential customer is ready to buy, they'll know you're the real deal. You might even find ways to translate your current retail store over to eCommerce options.
Which Social Media Platforms You Should Use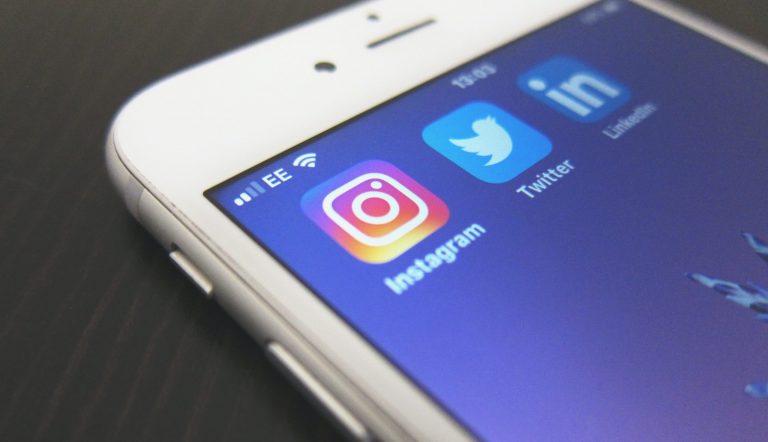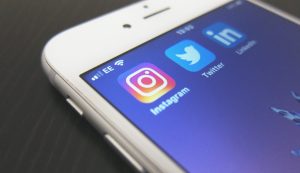 Not every social media platform is right for every business. When you're deciding which platform best matches your social media marketing strategy, first consider the utility of each and whether it will work for your needs. Our suggestion? Every business should at least have a Facebook, Twitter, Instagram, and LinkedIn. Depending on your product/service, you should also consider looking into how to make money on Pinterest and YouTube. You should have an active account and be cross-posting on all of these platforms, but it's important to target your efforts according to your business type. Even more, if you're going to use paid ads, be sure to test out the ad campaigns on one or two platforms first before tiring your budget.
Social Media Marketing Best Practices
Now that you know why online marketing tools are essential, you're probably wondering how you can use them for your business. Here are some best practices that will benefit your business by creating a productive social media presence.
Target your audience
Just like you have ideal customers and advertise to them, you should post on social media according to your ideal audience. Chances are, you're not a one-size-fits-all business, and so your social media shouldn't be one-size-fits-all either. For example, if you're selling baby clothes, create content specifically for those who are going to be buying the baby clothes. If you're selling basketballs, you don't need to think through every single person who may use a basketball at one point in their life. Target the audience that you're selling to, which happens to be people who play basketball. If you're not sure who your target audience is, start by performing a target market analysis to find your ideal customer.
Branded content
Because social media is a great way to build brand recognition, you're going to want to make sure that all of your content is branded and consistent across platforms. This includes logo, color scheme, and aesthetic. However, this can also spread to your messaging, copy, and voice. No matter when or where a customer is finding you, they should see consistency.
Schedule posts
If you haven't gathered this by now, managing an effective social media marketing strategy is a full-time job. One way to take some of the pressure off is by scheduling outposts on scheduling platforms like Hootsuite, Buffer, and Later. This is especially helpful if you're going to use more than one social media platform (and you should!). If your strategy consists of posting regularly, it will be a lot of work to keep up with if you're manually posting. These platforms range in price and capability but are worth the investment to facilitate your social media marketing strategy.
Paid advertisements
Paid advertising is a great way to increase your following and expand your reach. Facebook, especially, has effective paid advertising options that you should consider. Social media platforms collect data on their users and use this information to target advertisements. That's why if you were online shopping for a hammer, you may see hammer advertisements on your social media for the next week. As a retailer, you don't have access to that data, but if you run paid advertisements through the platforms, they will use that data to target ads.
If this is your first time with paid advertisements, don't put all of your eggs in one basket.  Test out ad campaigns with your content, then look at the impact they are having. Learn, refine your method, then try again. Paid ads are a great tool, but you don't want to waste your money if your content isn't going to get people to engage. And if you're not sure how to do this yourself, you can always hire a digital marketing firm to help you strategize.
Data & analytics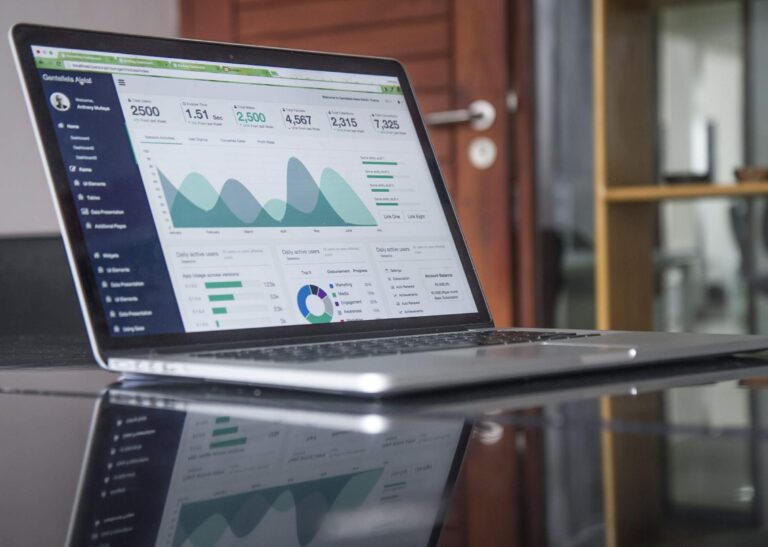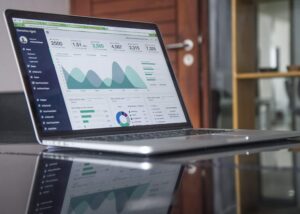 Social media platforms collect data on your posts and then allow you to review and analyze the results. This is not a feature that you want to miss out on. Analysis capabilities range per platform and can be very in-depth or surface level. And of course, there is both paid and free data and analytics available. Our suggestion? Start with the free analysis, then lean into what your business needs before deciding to pay for it. Google Analytics is a common tool used in social media marketing and can be really effective, but only if you know how to use it. Don't shy away from data and analytics because you're unsure of what to do with them. Instead, take the time to learn how to use these online marketing tools properly or hire someone who can do it for you.
Share relevant content
It can be overwhelming to use social media strategically, especially when you're just getting started. The good news? Not all of the content you post and share has to be yours. A great way to use your social media is to share industry-relevant content. Not only will this continue building your following and increase engagement, but it also might prompt other brands to share your content. Word-of-mouth is an important tool and making friends in your industry via social media is a great (and free!) way to promote yourself. However, make sure that you're selective about the information you choose to re-post. When you share another brand's post, you're implying that you support the brand. Ensure that you're only sharing verified, appropriate content to your page. Doing otherwise can put your brand at risk. This and other content building strategies can help your leverage your social media presence for positive business results.
Optimize for the platform
Finally, you should optimize for the platform that you're using. This can mean a variety of things, depending on the social media site. First of all, fill out all of your business information and details (name, address, phone number, etc.). Having a complete profile is important for social media platform optimization. Then, do some research on each platform to see what optimization translates to. Specifically, look at word count, hashtag recommendations, and graphics.
Whether you like it or not, social media marketing is a staple in business strategy. Don't get left behind and lose potential customers because your online marketing strategy isn't up to par. If you take our best practices and implement them, you're well on your way to an effective social media marketing strategy. Good luck!