When accepting ACH payments, from time to time, you'll experience a transaction rejection or return. This means that, for whatever reason, the payment could not be processed as entered. Each rejection comes with a corresponding return code that indicates what caused the return or failed payment. In this article, we'll discuss ACH return code R16. If you've received a different ACH return code, please refer to the complete list of 80 ACH return codes to learn more.
What is an ACH Payment?
Before we dive into the specific ACH return code R16, let's first define what we're talking about.
An ACH payment is a payment that is processed over the Automated Clearing House system. This is the technical term for any type of payment that runs from bank to bank electronically. Common examples that may be familiar to you include payroll, direct deposits, Zelle payments, or eCheck processing.
What are ACH Returns?
An ACH return happens when something goes wrong during the payment processing period. There are over 80 different reasons a payment may get returned or rejected, and each has a corresponding three-character ACH return code. This code gives you a clue into what went wrong with the transaction.
What Does ACH Return Code R16 Mean?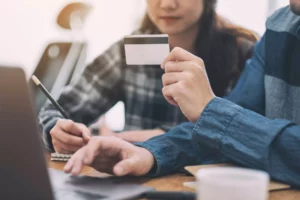 When you send a payment request through the ACH system, the request will initially be granted in what could be considered a temporary loan from your bank. Because of this, you may have seen the funds deposit into your account. After the request has been processed, the banks will initiate the transfer between themselves. If your customer's bank is unable to fulfill the request for any reason, the amount will be returned and you will see it extracted from your account a few days later.
ACH return code R16 means that the account you're trying to collect from has been frozen because of the RDFI, or by some sort of legal action against the account holder. This may include, for example, a tax lien, identity theft, or a default on a legal settlement payment.
Formal Definition
The formal definition for R16 ACH return code is:

Account Frozen/Entry Returned per OFAC Instruction: 1) Access to the account has been restricted due to legal action or specific action undertaken by the RDFI, or 2) the OFAC (The Office of Foreign Assets Control of the US Department of the Treasury) has instructed the Gateway or RDFI to return the Entry. (U.S. Department of the Treasury)
Solutions to Fix R16 Return Code
When an account returns a payment with an R16 return code, you must stop initiating entries to that account.
To resolve this issue, you will need to contact your customer and:
Request a different bank account to process the payment
Request an alternative method of payment, such as cash or a debit or credit card
Ask that the product (if applicable) be returned to you due to failed payment
In some cases, the return may be disputed through OFDI, though this process is cumbersome and unlikely to apply in an R16 ACH return code scenario.