If you're looking for a way to securely accept credit and debit card payments online, you may consider a payment gateway. For example, when you started your coffee shop, you got a POS system to accept payments. With the success of your brick-and-mortar location, you're ready to take your coffee beans and other products online to sell across the country. But to make that happen, you need to be able to accept payments securely online. A credit card payment gateway does this. However, not all payment gateways are the same and you need one that fits your business needs. Read on to learn everything you need to know about credit card gateways and how they work.
What is a Payment Gateway?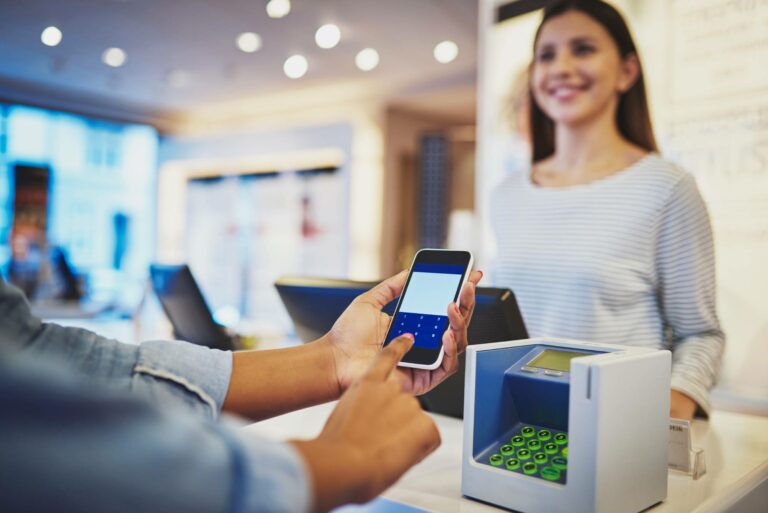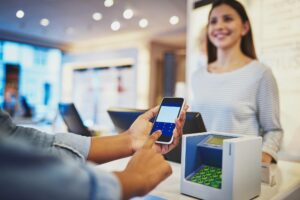 A payment gateway is an electronic service that merchant service providers offer. Credit card payment gateways digitally process credit card transactions for both eCommerce websites and physical stores. They offer a secure method of processing payments. This is crucial, as hackers represent 80-90% of the total login attempts to eCommerce sites.
Having a high-quality payment or credit card gateway helps prevent these attacks from being successful. That's important to safeguard your business and the trust that your customers have for you.
A credit card gateway allows you to capture payment information, then encrypts it before it goes to your payment processor for authorization. It works just like those physical credit and debit card readers do at any retail store. The difference is that you don't physically have access to the customer's cards and it's typically not face-to-face interaction.
Selling online using a payment gateway allows you to expand your customer base to virtually everywhere across the world. The tradeoff is that online transactions can be vulnerable without proper fraud prevention. As mentioned, having a secure credit card payment gateway will help keep your customer's information safe.
How Does a Payment Gateway Work?
Here is how a payment gateway works:
A customer enters their credit card information (Or they swipe, tap, or dip their card in physical locations)
The gateway captures the cardholder information and encrypts it to transmit it to the payment processor
Payment processor communicates with the card-issuing bank who either approves or declines the transaction
The payment processor notifies the gateway owner of the authorization or decline
Credit card gateway gives the transaction originator the decision. If the transaction is approved, the amount comes from the customer's account and goes to the merchant's bank account
Online transactions go through a few different security protocols before a customer's credit card data goes to the payment processor. These layers of protection include Transport Layer Security (TLS) and Secure Sockets Layer (SSL).
Limitations of internet payment gateways
On paper, a credit card gateway sounds like the right solution for accepting online card payments. But you should be aware that there are a few challenges when it comes to using credit card payment gateways for your online shop.
Three of the major limitations of using an internet gateway are that:
They don't accept all types of credit card payments. While this is also true for POS terminals, payment gateways can add more functionality through software upgrades which is a simpler process.
It may not work with your other software. Choosing a credit card payment gateway that isn't compatible with your existing shopping carts, accounting program, customer relationship management (CRM), etc. can be a real problem. This is especially true if you've already invested a lot of money into these products.
Gateways sometimes have challenges with international transactions. Every country uses different currency restrictions and authentication protocols, which can cause difficulties with these types of sales.
Also, just because you have a secure credit card gateway doesn't mean that you're immune to malware and viruses. This is the case with all digital tools so you need to be especially careful if you store credit card data locally.
Credit card gateway example
There are many different choices out there for a payment gateway. You might be familiar with some like Apple Pay and PayPal. You should choose a gateway that fits your needs as these different third-party gateways come in a variety of different types.
Start with your merchant account provider who may offer a variety of online payment solutions that could serve your needs. Plus, they will typically have other software services that will integrate seamlessly with your credit card gateway.
Credit Card Gateway Types
There are many ways to accept online payments using an internet gateway.
Redirects
Also known as the "Simple Checkout", redirects are when customers temporarily visit another site to enter their payment details and confirm the purchase. After the transaction goes through, the user automatically goes back to your website.
On-site payments
Instead of sending customers to a new website to enter their payment details when they're ready to pay, everything happens on your website. That means you're capturing your customer's payment data on your servers. If you choose to do this, you'll need to ensure your website and services are PCI compliant, since you're liable for securing their information.
On-site checkout, off-site payment
With this type of credit card gateway, customers are temporarily sent to a different site to enter their payment details and confirm the purchase. However, the website that they are redirected to looks exactly like yours. In this situation, a third-party provider hosts the payment page (and is responsible for securing their data). Then, once the transaction is complete, the user goes back to your website.
Payment Gateway vs Payment Processor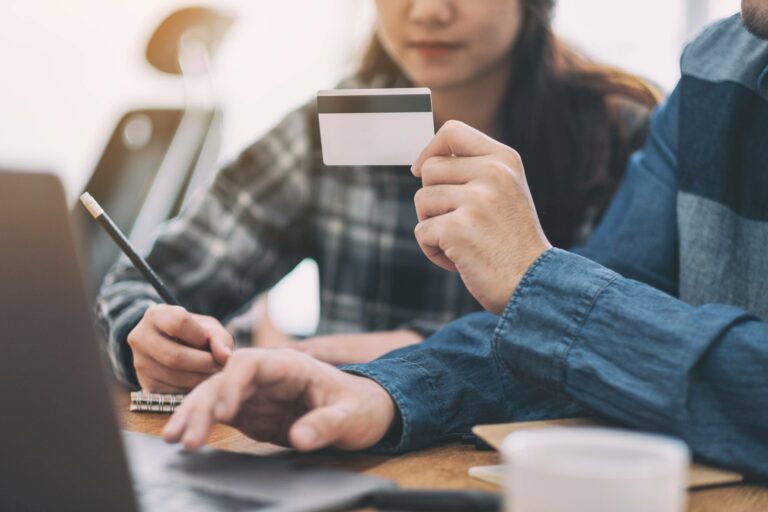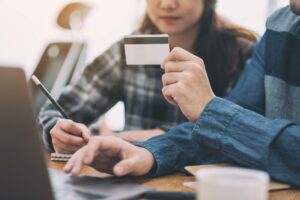 A payment processor is responsible for handling certain parts of secure credit card processing. In many cases, payment processors also supply equipment like credit card machines that allow merchants to accept electronic payments. Payment processors also help transmit payment data to your customer's credit card provider.
You'll need to set up a merchant account to accept credit card transactions, whether you own a physical shop or do your selling online. But you need a payment gateway to link your store's shopping cart or online form to handle online transactions.
Payment Gateway vs Merchant Account
A merchant account is an account that collects information about payment transactions. That means that as a business, your funds are held there. After payments are verified, the funds then go directly to your business bank account.
You can think of a credit card gateway as a link between a customer's bank and your merchant account. It allows funds from the customer's bank to go into your merchant account once a transaction clears.
How Much Does a Payment Gateway Cost?
The cost of an internet payment gateway varies from provider to provider. Each may have different fees associated with transactions. Some possible charges include:
Monthly account fees
PCI-compliance fees
Membership fees
Batch fees
Initial setup fees
Refund/chargeback fees
When shopping for a payment gateway provider, it's important to compare fees closely.
How to Choose a Secure Payment Gateway
Now that you understand what a payment gateway is and how it works, you're in a better position to choose one. Here are a few things that you should consider when deciding on a payment gateway solution for your business:
Determine which type of gateway will suit the needs of your business
Review the account fees, charges, etc. for each solution
What features are included?
How easily does it make checkout on different devices?
What is the integration process? Is it easy to set up?
Final Thoughts
Now, you have a better idea of what payment gateways are and how to choose the right one for your business. Whether you're expanding to include an online presence or launching your first eCommerce website, choosing the right online gateway is important. It will enable you to deliver a streamlined, frictionless customer experience and keep them coming back to you.