While accounting is something everyone should be on top of in their lives, the majority of people don't. Either they aren't sure how or they plainly just don't want to do it themselves. But luckily for those people, that's where accounting service companies come in. As the need for accounting isn't going away anytime soon, neither are the businesses supporting it. Companies in this space have a lot to handle especially during busy seasons. But with the right accounting merchant services processing, your business will have a much easier time as they grow.
If you are a CPA (Certified Public Accountant) or a numbers-oriented entrepreneur looking to start your own accounting services company, you've come to the right place. After sorting through the necessary details to start your business, your next step is to find a merchant account. This will allow you to be able to accept card payments for your business. Keep reading and we'll tell you how and why.
Merchant Services for Accounting Businesses
To run an accounting services business, especially in the eCommerce space, you'll want a reputable merchant processor to take care of all of your payment needs. This service allows you to take all types of payments such as debit, credit, and ACH merchant services completely online. You will also be able to host a virtual payment terminal so that you can input their card info with just a click of a button.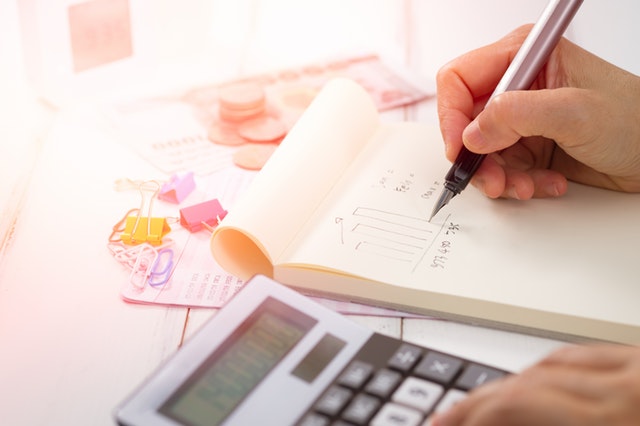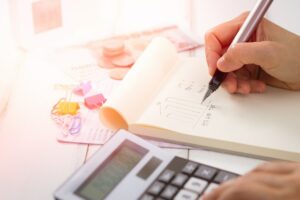 Depending on how you structure your business, you may also be able to use an auto invoicing feature. This way you can schedule an invoice to be sent to your accounting customer in the amount due so that they can pay it over the phone or online.
These are all features that can be integrated into your accounting merchant account. The only issue is that your business poses a large amount of risk to the supporting banks that handle accounts of that type.
The Accounting Services Industry is Risky
While accounting services may be widespread and common, the accounting services industry is often considered high risk. Due to its high risk categorization, many standard merchant service providers and banks will not take on accounting services businesses. This is because they aren't able to mitigate the financial risks that your business brings.
The top 3 reasons that this industry is found to be high risk is because:
They often accept payments through the mail or over the phone.

Many times their average ticket size and quantity is high.

Chargebacks and fraud are issues with accounting businesses.
Mail order/telephone order payments
In accounting services, many customers will want to utilize mail order or telephone order payments. This type of payment is very common in this industry but can be harder to manage than your standard online payment. Mail order and telephone payments have fewer processes in place to counteract merchant services fraud, especially compared to online payment gateways and in-person payments. Most banks prefer businesses with physical locations, as they are easier to place if there is an issue.
High average ticket size
Accounting services are lucrative businesses with high average ticket sizes. A service can cost hundreds of dollars, and in the busy season, the number of customers skyrockets. This, along with the inconsistent income that comes outside of the busy season is another reason that accounting services are considered high risk. Banks and standard credit card processors stray away from them for this reason. It is harder for them to accurately track the validity of a business when it fluctuates so much.
Chargebacks and ecommerce fraud
Finally, accounting businesses are highly vulnerable to chargebacks. High tickets lead to customers wanting to get their money back once their service is fulfilled. That may be because they were unsatisfied with the outcome or they realized how expensive it was after the fact. Either way, this is bad news for your business. Banks use chargeback percentages as a measurement of your risk factors. The higher the percentage, the higher your risk. And if this percentage goes over a specified value, your accounting payment terminal will be closed. But, there are viable chargeback protection tactics that can be used to reduce this risk on your account. There are even more options on how to protect your business from credit card chargebacks that you can implement organically on your account right away.
All this to say that it is not impossible to find high risk credit card processing while being high risk. It will just take a bit more research to find the right fit.
A High Risk Merchant Account Can Help
As you cannot work with standard merchant account providers, you will need to find a high risk credit card processor to grow your accounting business. They will be able to help you accept card payments through a multitude of channels while also reducing your risk factors.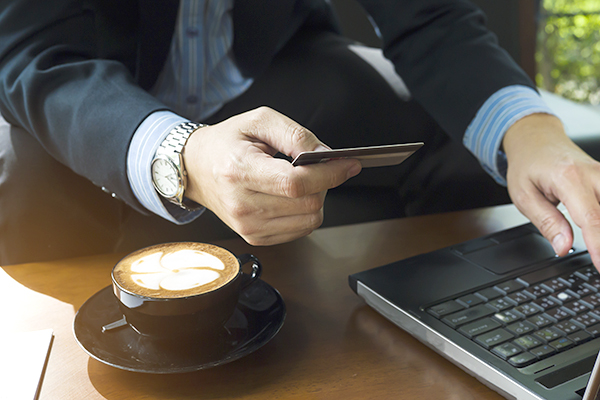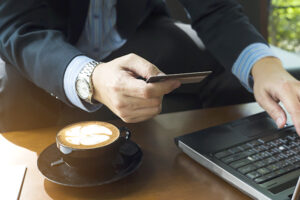 Make sure to research processors that are adept at supporting businesses in the accounting space. This way you know that they have the tools to give you such as secure recurring billing, an online integrations suite, and auto-invoicing. On top of that ensure that they offer encryption, tokenization, and PCI compliant services. This will protect your customer information and keep you safe as well.
Finally, a reputable high risk merchant account should be able to integrate with your existing accounting software. Quickbooks, FreshBooks, and Zoho Books are all helpful and common resources used in accounting services businesses. Finding merchant services that can integrate into the systems that you are already using will make your payment processing transformation that much easier.
How to Get A Merchant Account for Accounting
As you can see, there are many ways a comprehensive merchant services provider can help manage and grow your accounting services business. Now let's talk about how to get a merchant account for credit card processing.
First, gather all of the details that will be required for your application. You will need a voided check or bank letter, government-issued ID, and SSN number to start.
Additionally, you will need:
Personal Details: Your name, business or personal address, contact information, SSN or EIN to check your identity and credit score, and government-issued ID will be required.

Business Details: business URL, contact information on your site, policy of returns, and full color credit card logos on the checkout page. Also, calculate the highest ticket amount that you expect to see and the average monthly volume for your accounting business.

Banking Information: You may need to provide your routing/account numbers and up to three months of personal or business bank statements for the account that you want the deposits into. 
Once you've gathered all of this information, you will be ready to apply. Depending on your business' age and whether or not you had previous merchant processing, the required information may change. Submit the information to your chosen high risk credit card processor and get ready to focus on growing and scaling your business.