Creating an omnichannel retail strategy is not exclusive to big businesses and online brands. Small businesses can take advantage of an omnichannel approach to drive growth. Research from Google shows that omnichannel shoppers have a lifetime value of more than 30 percent over shoppers that only use one channel. Let's learn more about what omnichannel commerce is and how your business can leverage its power.
What is Omnichannel Commerce?
The term omnichannel is used to refer to retailers who have a multifaceted but streamlined physical and digital presence. Technologies like the Internet, smartphones, and other connected devices have created this modern approach of a cohesive experience for customers at each touchpoint.
Basically, what this means is you're interacting with your customer in more than one place, whether that's on social media, in your brick-and-mortar store, or on your eCommerce website. So resultingly, omnichannel commerce is utilizing this multifaceted approach when it comes to selling goods or services.
Harvard Business Review conducted a study of 46,000 shoppers that proved how effective omnichannel retailing is. Shoppers who looked at the retailer's website prior to visiting their store spent more in-store than those who didn't. While some may argue getting customers in your store is enough, having this omnichannel strategy can help to facilitate conversion. And when that conversion results in a sale, you can bet this strategy is worth the investment.
As a small business owner, the benefits of adopting an omnichannel commerce strategy are:
A streamlined shopping experience between the brick-and-mortar store and digital channels
Differentiation from peers
A competitive edge over online-only retailers by utilizing physical assets
Increased sales and new customers
Reaching your customers by using information silos no longer makes sense. Your customers expect a seamless experience from every platform they interact with your business on.
How Does Omnichannel Differ from Multichannel?
A common question among businesses is whether to take an omnichannel versus multichannel approach.  In multichannel retailing, a business will use multiple online channels such as social media and marketplaces to sell their products/services. Using multiple channels to communicate with customers is similar to omnichannel marketing, but they're not quite the same.
The difference lies in the integration. Multichannel marketing doesn't unify all these channels the way omnichannel does. In this approach, each channel runs separately from the others and they often offer different services. Some difficulties businesses face when using a multichannel approach include:
Inconsistent styles between channels
Channels miscommunicating with each other
Customer frustration due to the use of multiple channels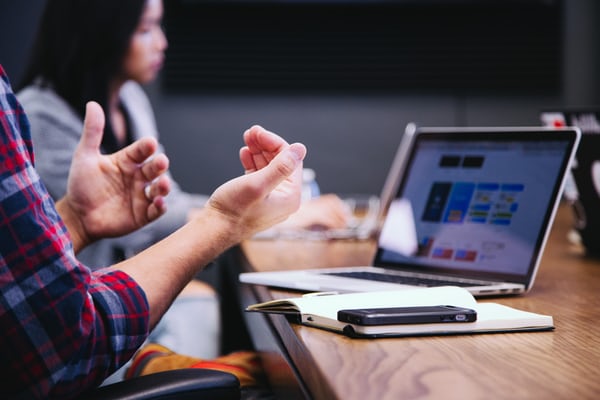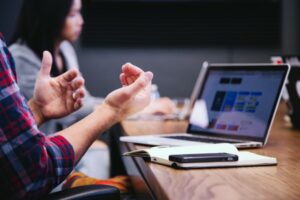 The inconsistencies between channels in a multichannel approach are not found when using an omnichannel approach. All the channels in omnichannel marketing are in one place, and they seamlessly combine their information and style. While online marketing can certainly help you appeal to your audience, omnichannel commerce varies.
Here's an example of a multichannel approach: a business uses their email, eCommerce site, retail, and a social media strategy to communicate the same message to all their customers. The business is the center of the strategy while the channels manually deliver that message.
In an omnichannel approach, the customer is the center of the strategy. Each channel that the customer uses to engage with the business will have the same messaging. However, that message will adapt to these touchpoints. For example, once the customer has purchased the product, the message will change.
Consumer Habits Online
Different generations certainly shop differently from one another. Based on your business's target demographic, your business may focus more heavily on certain channels over others. Here are a few statistics from the 2018 Omni-Channel Retail Report  on how generations shop:
Gen X skews towards a preference for Facebook shopping
Gen Z spends two to three times more shopping on social channels than average customers, with Instagram and Snapchat leading the way
Millennials and Gen Z will spend most of their shopping dollars purchasing products they found on Snapchat and Instagram
Facebook Shopping is greatest with Gen X at 34.21 percent and lowest with Gen Z at 11.8 percent. Millennials spend 29.39 percent and Baby Boomers spend 24.56 percent respectively
Although trends are always changing, it's worthwhile for you to consider the consumer habits of your clientele. If nothing else, you can learn a thing or two about common channels of commerce.
3 Ways Consumers Shop Online
Let's dive into some of the ways your customers could be shopping online that you should consider in your omnichannel retail strategy. The first and most obvious is on your branded online store. Ensuring that your website has a user-friendly, convenient experience is important. Make sure that your shopping cart allows your customers to easily add and remove items. Your checkout page should have plenty of payment options so the can use their preferred method.
Unsurprisingly, Amazon is the most popular shopping platform by U.S. consumers. It's convenient, easy to compare prices, and offers free shipping. Your business could benefit from listing your items on Amazon's marketplace to increase your exposure to potential customers.
The third way that consumers shop is through social media. Make sure that all your platforms including Facebook, YouTube, and Instagram are linked to your banded online store. You should be active on the social media channels that you choose to use and responsive to customer inquires. Even if you don't want to directly sell on Instagram, it's common for consumers to research a business's website before making a purchase.
Consumer Retail Habits
Your brick-and-mortar store is also an integral part of your omnichannel retail strategy. Depending on your location, clientele, and offerings, your brick-and-mortar retail location might be the better option for consumers over an online store. Because you have a physical location, you're at a big advantage to make that connection with your customers. Utilize your physical location to make the best of how your customers are using retail locations.
3 Ways Consumers Shop In-Person
While there is certainly a trend toward safe online shopping, going to a retail location is still an option for many. Retail locations are not exclusive to just making returns from online purchases. In reality, customers will plan to spend more time in a store to browse and shop in addition to returning an item.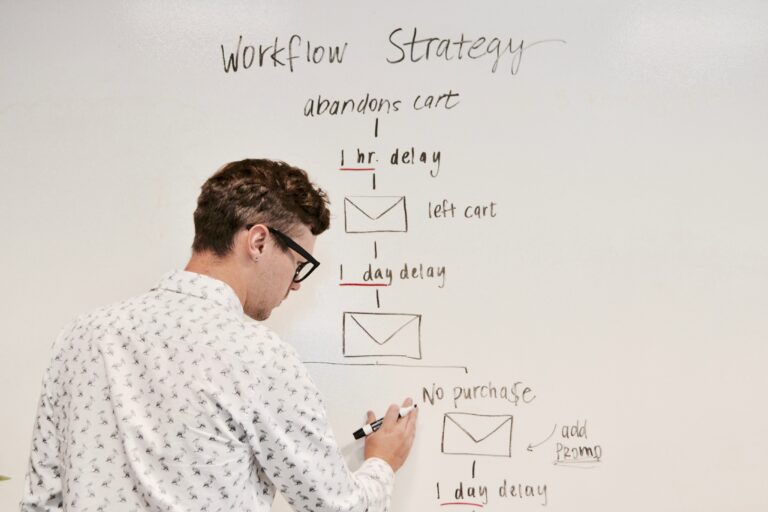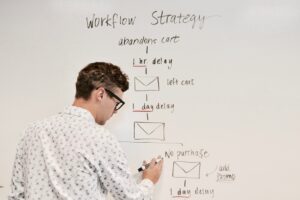 Another way to make use of your physical location is offering in-store pickup. Offering to provide the product or service faster and for free through pickup will incentivize customers to opt for this choice. In 2020, curbside pickup options have been popularized as a contactless means for retail shopping as well.
Offering promotions or deals that are only available in-store and advertised through your online channels is another carrot that can be used to drive retail traffic. Your online coupons or specials should be easy for your customer to show to the cashier and take advantage of when they are at the cash register. You might consider your options for a cash discount or other incentives that make your retail location unique.
Trends in Omnichannel
The growth of online shopping has contributed to the challenges and opportunities of taking an omnichannel retail approach. For example, the ability to accept credit card payments has become a vital part of starting an online business. That being said, mobile wallets have gained in popularity as well, particularly from Gen Z and Millennials.
Financing purchases online has also become more popular in recent years. The option to buy now and pay later is one that all but Baby Boomers say influences their purchasing decision. The rise of AfterPay and other business models like it has consumers making more purchases on various channels.
Creating a Fool-Proof Omnichannel Retail Strategy
To create the right omnichannel strategy for your business, you need to take the right steps forward. Develop your winning omnichannel commerce strategy by:
Figuring out where your customers are. Review your Google Analytics data to see where your visitors are coming from, what content they're finding, and how long they're engaging with it.
Creating the right content. Now that you know where your customers are coming from, create the content that works best for those sources.
Ensuring that you can buy at every touch-point. This is the essence of what omnichannel commerce should accomplish. All these "shoppable" points from social media, online ads, and your retail location should make buying from you simple and easy.
Making your website mobile-friendly. Ensure your website is readily available to service customers coming from different devices and platforms.
Closing Thoughts
Businesses—no matter how big or small—must take an omnichannel approach to reach their customers. Consumer behavior has changed, now customers expect nothing less than a smooth transition from their mobile device to your retail store. If this does not happen and there's friction in this experience, it's more likely to lead to customer dissatisfaction and a missed opportunity. On the other hand, when the customer is put at the center of it all, your business will reap the benefits of increased sales and more ROI for every engaged customer. Omnichannel retail truly is the future of business, utilize the resources at your disposal to get the most out of your strategy.