Many bail bondsmen today are making a move away from cash-only transactions to now accepting card payments as well. And although this makes things easier for customers looking to make a payment, the decision comes with underlying hurdles. Now you may be asking how this can be. Well, it's actually pretty difficult for bail bonds companies to get a merchant account from a traditional bank because of the strict underwriting review that is required to protect the supporting bank from undue risk.
A high risk merchant account offers bail lenders more protection when it comes to processing payments. But depending on how your business is doing, it can be difficult to acquire one. Here, you'll learn how underwriters review merchant accounts for bail bondsmen so you can prepare yourself for the application process.
Underwriters' Role in Reviewing Your Merchant Account Application
Once the bank receives an application for a merchant account, the first step it takes is on the underwriter's desk. It is their job to look over your application for errors and assess the risk factors that you pose to the acquiring bank.
They will take a look at the financial and administrative aspects of your company as well as your personal history.
Common questions they ask themselves:
Does your business seem to be honest and legitimate?
How much financial risk will the bank take on if approved?
Do the signer(s) have a concerning history (i.e. bankruptcies, low credit score, name on the MATCH list, etc.)?
Are all of the required documents provided?
Is the business website up to compliance with the most current codes?
By doing this underwriter review, it gives the bank a bigger picture to consider moving forward with a merchant account. If something is flagged, though, it is possible that your application will be denied right away. Some things are more important than others in this case.
Risk factors that underwriters review with bail bond businesses
The market for bail bonds is a booming one. According to IBISWorld, the industry makes about $3 billion annually, with 19,980 businesses taking a share of the profits.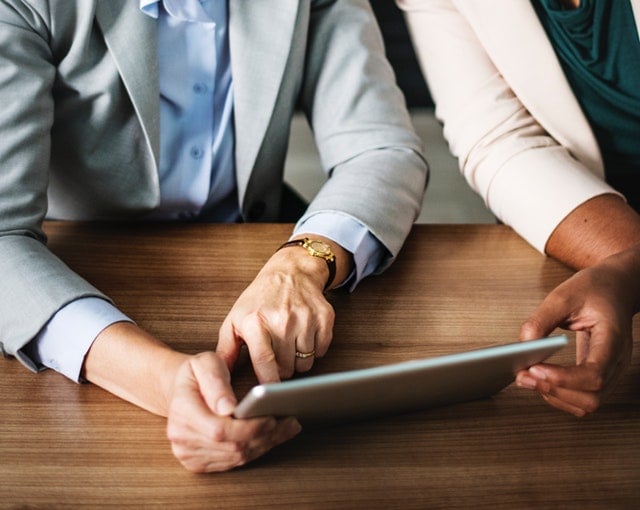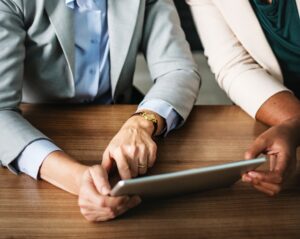 Here's the problem: Many banks and other traditional financial institutions will not work with bail bondsmen. They've deemed the industry as a high risk investment. Thus they hedge their bets by only working with companies in lower-risk industries. This makes it difficult for small bail bonds practices to succeed; potential clients can't find the cash to pay the bail bond fees.
Different industries are considered high risk for different reasons. In the case of the bail bonds sector, many companies encounter one or both of the following issues:
Reputational Risk
Financial Risk
Reputational risk factors that underwriters consider
Reputational risk factors mean that there are aspects of the industry that are not so easy to talk about. For bail bonds, this may often be the case. The topic of incarceration and dealing with less-than-savory individuals can leave a bad taste in an underwriter's mouth when it comes to acceptance. They may not be too keen on taking on the risk when it could mean a high flight risk or a large number of chargebacks.
Financial risk factors that underwriters consider
The financial risk review has a few crossover instances but is often the main reason why an underwriter will deny a bail bonds merchant account application. If your business is new, you have a shaky track record, personal credit scores are low, or any number of other factors, you will have a much harder time getting approval. And even with approval, stipulations may be put in place to ensure that you stay on track.
The business' chargeback ratio is a very common reason for halting an application in which the company is already in existence. If the rate goes above their bank's range, which is commonly 2%, the application is denied. There is flexibility as long as they see that you are taking action to proactively prevent chargebacks on your merchant account.
Even considering these risks, a high risk merchant services provider can most likely get you boarded with an appropriate bank. They have the relationships and agreements in place to support businesses such as bail bonds, so it is important to reach out to them for your best chance at a merchant account approval.
Your personal image also matters
Now that you have a greater understanding of what underwriters review, having a clean personal and financial record is imperative in getting your merchant account approved. So, while you're gathering the necessary information for your application, you'll want to ensure that the details you provide paint you and your company in the best light. If that's not currently the case, this is the chance to correct anything that needs to be fixed. Doing this may also lift some of the restrictions that are usually placed on high risk merchant accounts. Taking a proactive approach to your finances and your merchant account application will help ensure that you get your merchant account quickly and easily.
Traditional vs. High Risk Merchant Account for Bail Bond Businesses
Because you'll want to expedite the process of acquiring a merchant account, it's vital to know who is capable of accepting your business before you apply. After all, the success of your bail bonds business depends on it.
Traditional processors
A traditional processor is your everyday bank that accepts low-risk, consistent business. If you've already looked into payment processing for your business, you have probably stumbled upon these providers. Square and Stripe are just two of the most common traditional processors in the game.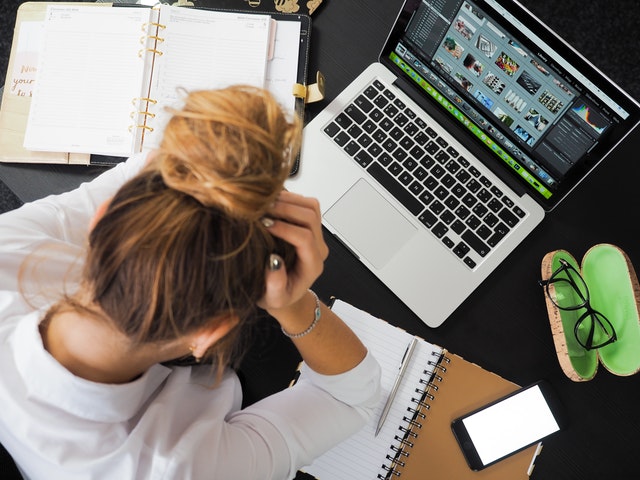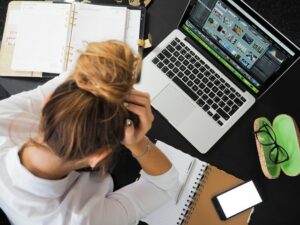 The aspect of these types of processors that sounds good but could come back to haunt a bail bonds business is the instant approval feature. Many traditional processors auto approve merchant account applications if they meet the most basic of requirements. This happens all without an underwriter approving beforehand. From there, the risk analysts siphon through their approved accounts and shut down all of those that don't meet their terms of service or are posing unnecessary risks. In some cases, this process takes just days while other times, businesses fly under the radar for months at a time. Not only does this halt the flow of transactions into your account, but it may also freeze the funds that you have already earned.
If you are looking for a steady home, this is not the place to find it.
High risk processors
In contrast to a traditional merchant account, a high risk merchant account helps to reduce the risk for your bail bonds business. Built with high risk industries and businesses in mind, these providers are equipped to get merchant accounts approved by sponsoring banks.
Because fraud is a prevalent issue for bail bonds companies, high risk merchant service providers offer extensive fraud prevention procedures and chargeback protection services. Other add-ons include secure virtual terminals to safely make payments online, integrations to merge your merchant account with the accounting software or CRM you already use, and PCI compliance audits to keep you up to date.
High risk credit card processing companies are by far the better option for a bail bonds merchant account. They get your merchant account set up safely, provide risk mitigation procedures, and find the best fit for a supporting bank with a more flexible underwriter review.
Everything You'll Need to Apply for a Bail Bond Merchant Account
Once you've found a trusted merchant services provider that you want to apply through, the first step is to fill out your contact information. This way an account manager can reach out to get to know you and your bail bond business. At that point, they will be able to provide tips, tricks, and solutions tailored to your business's needs.
You will be asked for supplementary information as you take the next step toward an application. Make sure to have on hand:
A color copy of an up-to-date, government-issued ID (like your driver's license)
Your social security number or employer identification number
A voided check or bank letter for your personal and business bank accounts
At least 3 months of your most recent personal and business bank account statements
At least 3 months of your most recent processing statements, if applicable
A fully-operational website with an updated privacy and refund policy
Up-to-date social media profiles for your business, if applicable
A merchant account approval will allow you to bring in more money for your business. Get started on your high risk merchant account application today and reap the benefits much sooner than you think.