The demand for private charter flights has grown significantly since the pandemic had us looking to lessen contact with people outside of our household. The business aviation market has increased more than 10% in the last few years and saw a significant jump in 2020 despite commercial flying. And where there is demand, there is also a need for supply. Private airliners and pilots are now looking to start their own airline business. The biggest hurdle that they must overcome as a new business is to obtain a jet charter and airline merchant account so that they can begin to make a profit.
Finding the best strategic payment processor can often be a challenge for new companies in this industry. In many cases, starting an airline merchant account requires large security reserves, previous processing history, and excelled credit. Having all that in addition to implementing security and fraud procedures can be too much for new airliner businesses. This is why getting an airline merchant account provider that can help you get started is a great first step.
What to Look for in an Airline Merchant Account Provider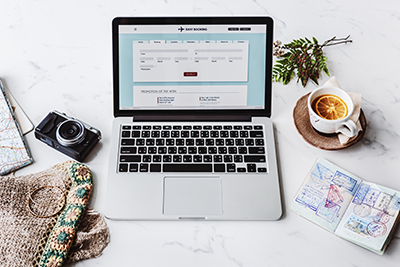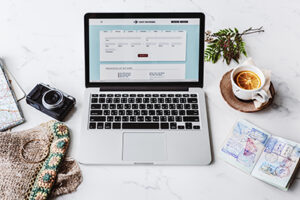 In order to get an airline merchant account, you will need to find a credit card processor that is experienced with high risk businesses. This way, they will have the experience and knowledge to provide you with the extra support you need to get going. They will also be able to offer chargeback protection solutions and fraud detection features that will keep your company secure as you grow. Find a provider that is proactive and excited to find the solutions that you need.
Some important features that your airline merchant account should have is:
a simple-to-use dashboard to track merchant account activity
a payment gateway that will allow your customers to fill out their card information online
a virtual terminal that will give you a way to type in email and telephone orders from anywhere
a way to send invoices and receipts to customers before and after purchases
information tracking software that will quantify your payments and charges
chargeback protection software that integrates directly on your site for quick detection
built-in security standards and PCI compliant tools
With all of these features, your business will have a much better chance of succeeding long-term. Be sure that you consider your priorities as well in the decision for a credit card processing company that your airline business will use. There is no need to settle for less than the best when it is your company on the line. Now that we have the foundation outlined, the next step is actually getting a merchant account for your airline business.
How to Get an Airline Merchant Account for Your Business
Before you start an application, you should know what to prepare and be ready for. Typically the documentation process takes the longest because new business owners may not expect to need these things and may sometimes take a few days to gather. For this reason, knowing that you will most likely need to present these items will make the process of applying smoother and quicker, and get you set up faster.
These things will typically fall into 3 categories: your personal, legal, and business information.
Preparing your personal information
You will want to put your best foot forward as you move into the application phase of getting an airline merchant account. This means that you will want to pay off any outstanding debts that may be affecting your credit score, set aside some savings that can help cover your startup costs, and possibly get together with a business partner that can help if you have a low credit score.
Also be sure to have on hand your:
A valid, government-issued ID
Last 3 months of personal bank statements (this can be avoided if you have a business bank account with at least 3 months of previous history)
Social Security Number (SSN) or Employer Identification Number (EIN)
Getting together your legal requirements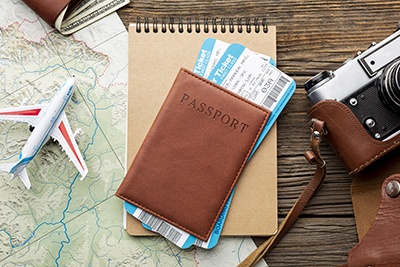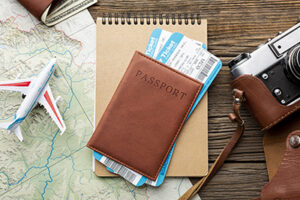 You will need to have a pilot's license if you are going to be the person actually chartering the flights for your business. You will also need to have a certified and inspected plane that is confirmed to be safe and up-to-date. Some credit card processors will need to see this documentation while others prefer to do an onsite inspection. Either way, having this information on hand will make it easier for approval.
Gather pertinent business information
In addition to what is shown above, information about your business will be asked of you. You will need:
Pre-printed voided check or bank letter for the bank account you want deposits into
Last 3 months of business bank statements (if applicable)
Last 3 months of processing statements (if applicable)
The link to your airline website
After completing the application with the merchant account provider of your choice, an underwriter will evaluate your business and determine the risk level that it poses to the processor. The credit card processing statements, bank statements, and personal and business credit scores are all factors that help to assess this risk. They will also review your business's website to ensure that it has a secure (SSL) connection and has clearly defined and easy to find policies on refunds and privacy. If you meet their guidelines, you will be approved for an airline merchant account.
Be Aware that Airline Merchant Accounts Pose More Risk
Credit card processors consider airline merchant accounts to be rewarding partnerships. After all, they are typically a high volume industry that can bring in a lot of business. However, there is more risk involved in comparison to other industries.
These concerns mainly revolve around chargebacks.
High volume and service-based businesses typically see a higher amount of friendly fraud (aka. chargebacks) than do other business types. Not to say that those issues are insurmountable. It just means that more attention needs to be shown to detecting, preventing, and fighting chargebacks with an integrated solution. Manage your merchant account from the beginning with the best high risk processor for your airline business.