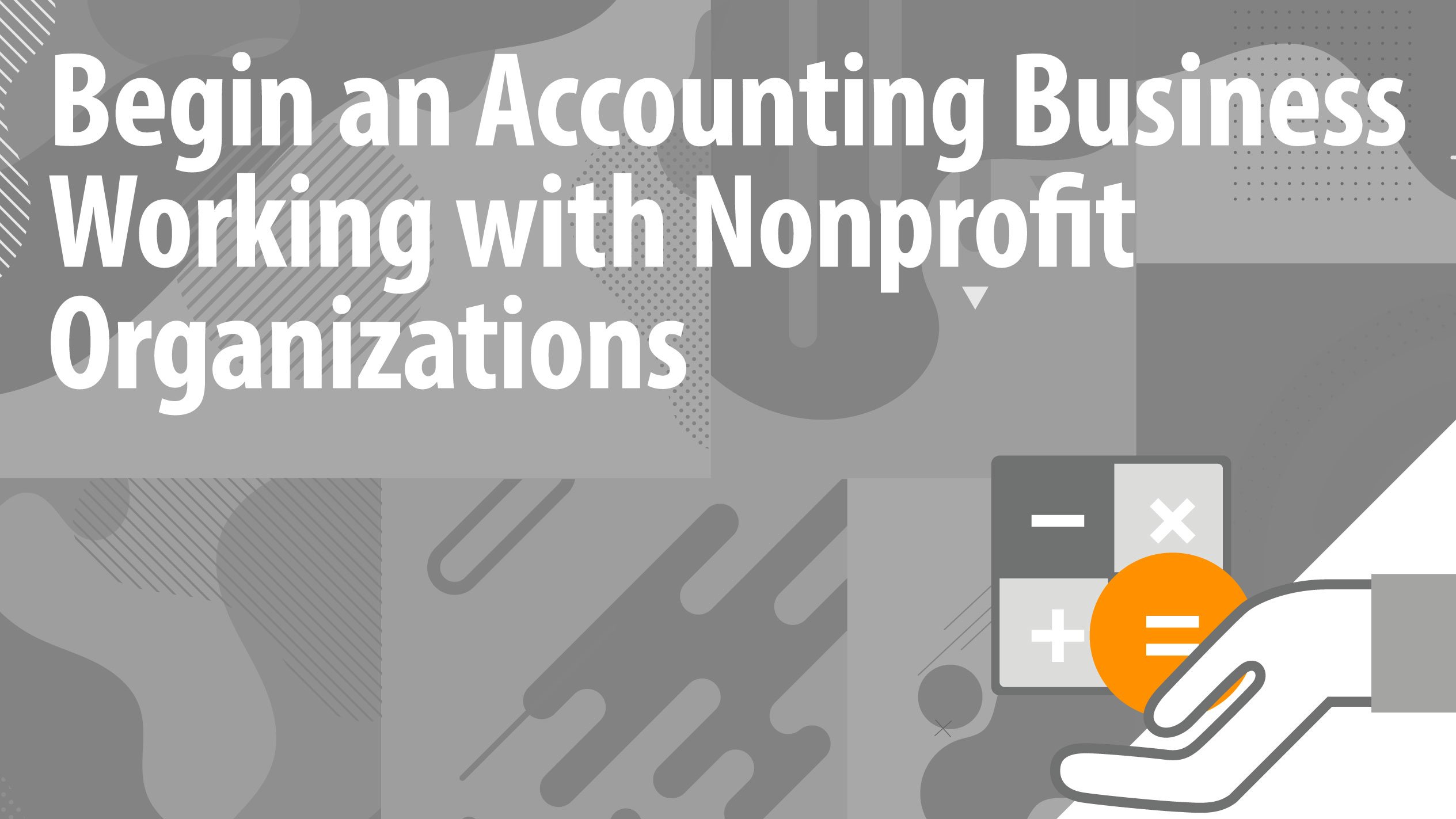 Begin an Accounting Business Working with Nonprofit Organizations
Accounting is one of the basic and important aspects of a nonprofit. They need to know how much money is coming into the company and how much is going out. Because it is a not for profit company, keeping track of these numbers is very important. Without the accountant there is no sure way to predict money coming in for projects, the current cash flows, and if there is enough to purchase things, such as equipment. As an accountant looking to work with nonprofits, there are a few differentiating factors to getting started. Be aware that these are not for profit businesses and that tracking money flow will be scrutinized closely. Also be sure to use seamless tracking software, integrated invoice management, and an easy to use payment gateway. All of these things can be found by working with a dedicated accounting merchant account provider, adept in your industry type.
The Intersection of Nonprofits and Accounting
According to Nonprofit Accounting Basics, there are over 1.6 million nonprofits operating the United States. And they all have a group of passionate individuals or a founder dedicated to transparency. These individuals identified a need and had the drive to get organized and give back to society.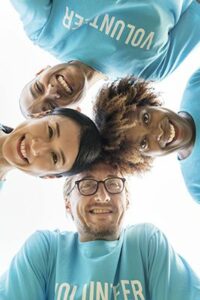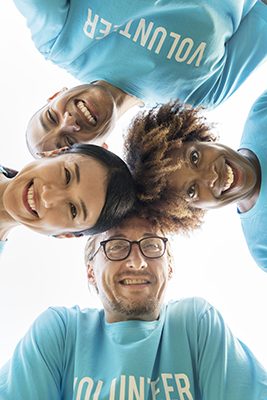 In order to make a nonprofit operable, the founders must have more than a dream and good intentions. Starting a nonprofit is much like starting a for-profit business. Knowledge of the business, leadership and management skills, organizing supporters, and the drive to go after a goal. 
In order to do all of this, it takes a community. People need to do the administration work, others need to plan for outreach, and more than that someone needs to track the money. Having a good accountant ensures that the organization will be operating within reason and in compliance with designated regulation. A great accounting company can also help when it comes to applying for grants and funding for upcoming projects. Without skilled accounting, the organization has little chance of expanding and maintaining growth. 
Providing reports that present the monetary transactions occurring is important in the industry.
Businesses Accounting for Nonprofits
Accounting for nonprofits requires different basic services than for-profit businesses. Because it is a nonprofit there are different rules and regulations. There are systems that need to be in place and accounting procedures to ensure a healthy nonprofit company.
When creating a balance sheet for nonprofits, the spot where equity amount would go will be replaced with the net assets. This is because there are no investors taking an equity position in a not for profit organization.
The net assets above are broken down into two classifications: 'with donor restrictions' and 'without donor restrictions.' Assets with restrictions can only be used for specific projects, while assets without restrictions can be used for anything.
Depending on how the nonprofit is setup, there may be a multitude of programs that they are running at one time, or there might be only one. If they are separately run, they will need to be separately tracked in accounting as well.
Administration and Management
The money going to these classifications should be relatively low compared to the money used for programs. This ensures that the bulk of contributions are going to the cause rather than the organization's pockets.
One section of the accounting statement should classify the costs used for fundraising. This includes marketing, sales, events, and proposals.
A basic financial statement for a nonprofit will be much different than for profit businesses. As an example, the 'activities statement' will replace an income statement and the 'financial position statement' will replace a balance sheet.
Starting your own online website for accounting businesses that cater to the nonprofit world will require a slight shift from the traditional for profit business accounting. But being able to accommodate this business type in your accounting repertoire will open yourself up to larger business opportunities.
Getting Started in Not For Profit Accounting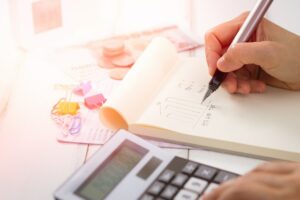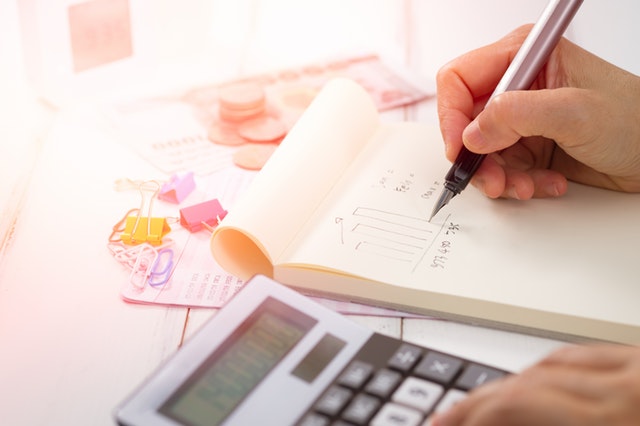 When starting your own nonprofit accounting business, there are a few tips to get you going.
Obtain the proper credentials and licenses. It may not be necessary to be a CPA, but be sure that you have experience working in the not for profit space. It is also very important to keep up on the changes in the nonprofit tax changes. There are resources such as the

Financial Accounting Standards Board

to outline general accounting principles. 

Secure software that tracks financials.

Contributions, grants, budgets, and reporting all should be tracked through an easy to use platform that tracks, predicts, and displays progress.

If you already have a trusted accounting software, be sure that it can optimize for nonprofit organizations.

Look into obtaining a nonprofit accounting merchant account. This will be the easiest way for your accounting business to accept all forms of payment types from your not for profit companies. With integrated payables, invoice management tools, a virtual terminal or payment gateway, and so many more tools to integrate into your business. This step will make taking transactions a breeze, but will require a high risk payment processor to set you up with it.
These are all very generalized tips for getting your accounting nonprofit business off the ground, but are good starting points. Take a look at your current accounting business to see where you need to adjust and implement basic tactics for nonprofit companies.
Most of these things are obtainable through a simple google search and a look at similar accounting businesses. But the one thing that isn't so simple is the hunt for a high risk credit card payment provider that will be able to set you up with a merchant account. The risks of this business type can be hard to manage, but there is hope.
High Risk Merchant Services for Accounting
Many accountant businesses are surprised when they apply for a merchant account through a traditional bank and get denied. Although the services you offer your clients are legitimate, the banks only see the risk. There are several reasons for this, but the main cause is fraud. The nonprofit industry, as well as the accounting industry, runs rampant with fraudulency.
Doing business over the phone or through the internet automatically puts you in a higher risk category. Just simply for the reason that it is easier for fraud and scams to happen through these digital mediums.
The best way to get a merchant account for your accounting business dealing with nonprofits is to choose a high risk merchant account provider. Having a payment processor that understands your business will help to protect your company. There will be no danger of having your merchant account suspended or shut down without warning. They have the integration possibilities to make your business run smoother and transactions process securely. 
Having the right high risk merchant account provider allows you to worry about the day-to-day tasks of running your business and trust that your payments are secure.