Nonprofit accounting is one of the basic and important aspects of a not-for-profit organization. They need to know how much money is coming into the company and how much is going out. Because it is a nonprofit company, keeping track of these numbers is very important. Without proper accounting, there is no sure way to predict money coming in for projects, the current cash flows, and if there is enough to make purchases. Get ahold of the basics of nonprofit accounting, find accounting software specifically for nonprofits, and see how your organization benefits from it.
The Intersection of Nonprofits and Accounting
According to Nonprofit Accounting Basics, there are over 1.6 million nonprofits operating in the United States. And they all have a group of passionate individuals or a founder dedicated to transparency. These individuals identified a need and had the drive to get organized and give back to society.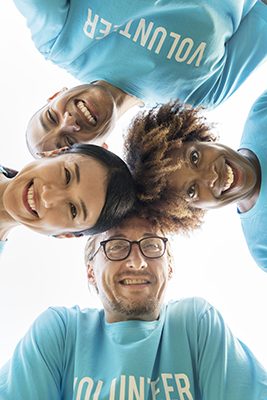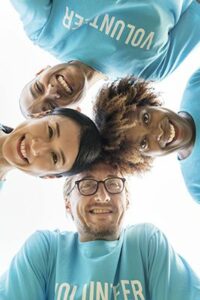 In order to make a nonprofit operable, the founders must have more than a dream and good intentions. Starting a nonprofit is much like starting a for-profit business. Knowledge of the business, leadership and management skills, organizing supporters, and the drive to go after a goal. 
It takes a community.
People need to do the administration work, others need to plan for outreach, and more than that someone needs to track the money. Having a good accountant ensures that the organization will be operating within reason and in compliance with designated regulations. A great accounting company can also help when it comes to applying for grants and funding for upcoming projects. Without skilled accounting, the organization has little chance of expanding and maintaining growth. 
Providing reports that present the monetary transactions occurring is important in the industry.
Required Numbers to Track in Nonprofit Bookkeeping
Accounting basics for nonprofits requires different services than for-profit businesses. Because it is a nonprofit there are different rules and regulations. There are systems that need to be in place and accounting procedures to ensure a healthy nonprofit company.
When creating a balance sheet for nonprofits, the spot where equity amount would go will be replaced with the net assets. This is because there are no investors taking an equity position in a nonprofit organization.
The net assets above are broken down into two classifications: 'with donor restrictions' and 'without donor restrictions.' Assets with restrictions can only be used for specific projects, while assets without restrictions can be used for anything.
Depending on how the nonprofit is setup, there may be a multitude of programs that they are running at one time, or there might be only one. If they are separately run, they will need to be separately tracked in accounting as well.
Administration and Management
The money going to these classifications should be relatively low compared to the money used for programs. This ensures that the bulk of contributions are going to the cause rather than the organization's pockets.
One section of the accounting statement should classify the costs used for fundraising. This includes marketing, sales, events, and proposals.
A basic financial statement for a nonprofit will be much different than for-profit businesses. As an example, the 'activities statement' will replace an income statement and the 'financial position statement' will replace a balance sheet.
With the right accounting software for nonprofits, you should be able to streamline most of these numbers. But, in the cases that it cannot, you need to be sure that you have a handle of what they are and how to properly track them.
Getting Started in Nonprofit Accounting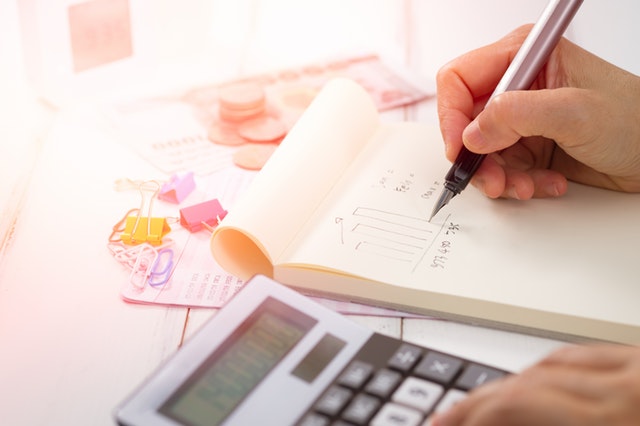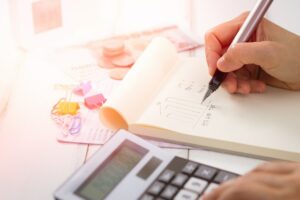 When starting your own nonprofit accounting business, there are a few basics tips to get you going.
Tip 1: Obtain the proper credentials and licenses
It may not be necessary to be a CPA, but be sure that you have experience working in the nonprofit space. It is also very important to keep up with the changes in nonprofit tax changes. There are resources such as the Financial Accounting Standards Board to outline general accounting principles.
Tip 2: Get accounting software for nonprofits
Contributions, grants, budgets, and reporting all should be tracked through an easy to use platform that tracks, predicts, and displays the progress. If you already have trusted accounting software, be sure that it can optimize for nonprofit organizations.
Tip 3: Streamline your donations and expenditures
When it comes to money flowing in and out of your business, every cog should connect. Every donation taken through an online virtual terminal that you set up should link directly with your CRM and nonprofit accounting software. This way you can generate reports in the blink of an eye and reduce clerical mistakes to a minimum.
The best way to do this is to look into obtaining a nonprofit merchant account. This will be the easiest way for your accounting business to accept all forms of payment types and integrate seamlessly. With integrated payables, invoice management tools, a virtual terminal or payment gateway, and so many more tools to integrate into your business. This step will make taking transactions a breeze but will require a high risk payment processor to set you up with it.
Most of these things are obtainable through a simple google search and a look at similar accounting businesses. But the one thing that isn't so simple is the hunt for a high risk payment provider that will be able to set you up with a merchant account. The risks of this business type can be hard to manage, but there is hope.
Bonus Tip: Accept All Types of Payments for Donations
Take debit cards, credit cards, and cash at fundraising events, start a QR code donation campaign that you can text to your reliable donors, place links online to get an electronic check and ACH payments, and provide a hotline for donors to call in and enter their payment information through a virtual terminal. There should be no shortage of ways for donors to pay.
Never limit yourself.
Find a payment processor that can give you all of this functionality and more. One that can grow with you and support your company and the noble cause it is backing.
The best problem for a nonprofit business is to have multiple streams of revenue that make it harder for your accounting.
Having a payment processor that understands your business will help to protect your company. They have the integration possibilities to make your business run smoother and transactions process securely.
Basics to Make Your Nonprofit Accounting Task Easier
In addition to starting your nonprofit bookkeeping journey, it will also help to keep in mind these basic nonprofit needs.
Set up Fund Accounting with your bank. Rather than keeping one big bank account for all of your cash flow, start to break them out into separate accounts based on where the donations come from and where they should be going. This will make your life easier when generating reports for legal reasons down the road.
While you're at it- Open a business bank account. Never use your personal account if you're planning on being in business for a while. There may be options at your bank to create a dedicated account for nonprofits, and if so, do that immediately. Things can get sticky if it's harder to keep track of donations as you grow.
Properly record in kind donations. This can be a tricky part of running a nonprofit, but it doesn't have to be. If someone 'donates' their time and services, you simply record that donation based on the fair market value for those services if you were to pay for them. Make sure to track them in your accounting bookkeeping in their own separate account.
Make yourself a budget and stick to it! Start with two columns: Expected sources of income and Expected expenses. Then start jotting down the places that the donations will come and go from during the next year in business. Ask yourself: what do I want my nonprofit to achieve this year? Realistically, how much will it cost to achieve that? And, does my budget allow me to make those achievements? As you start to develop this, take a look at the National Council of Nonprofits budgeting guide for more help.
Do this and get back to running your day-to-day tasks and trust that your finances will help you shoot for the stars.