The bail bond service industry was estimated to be worth more than $3 billion in 2019. With its value, it is an extremely lucrative market. Bail bonds are extremely beneficial to individuals who are awaiting a trial but cannot afford their own bail amount. Because with a bail bond, they are able to put up collateral and pay back the bondsman and live freely as they await their trial. Providing bail bonds to individuals is risky because of the potential of not being paid back. But businesses in this industry have found success overall in this venture regardless of the risk.
If you are thinking of opening a bail bondsman business, obtaining a bail bonds merchant account should be your first step. A merchant account allows you to process credit card payments without putting your bail bond company or the customer at risk. Without a valid merchant account for your bail bond business, you will be unable to accept card payments and will need to search for other means of making your money back. Clients in this situation expect to be able to pay with credit, so if you're unable to accept it, you will lose business. Generating revenue starts with credit card processing companies, so be sure to pick a good one.
Bail Bondsman Businesses are High Risk
Popular payment processors such as Stripe, Paypal, and Square are not capable of supporting your business type. They do not have the structure or underwriting to provide for a safe transfer of funds with high risk industries. For this reason, you will not be approved.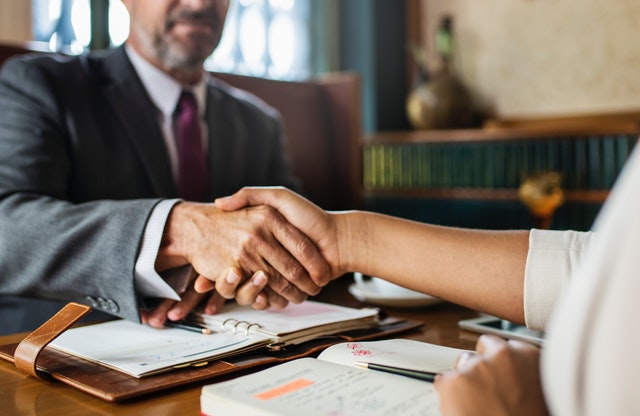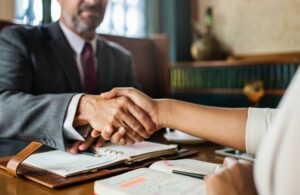 A bail bond business falls into this high risk category due to a variety of factors. The reputation of the industry is one. Dealing with possible felons is not something that many banks want on their resume. Another factor is due to the financial risks. These different aspects stem from three main issues seen in the bail bond industry:
Fleeing: If a potential criminal is provided with bail money and they flee, you may lose your investment. The possibility of dealing with individuals in this situation flags your business as too high risk for traditional payment processors. Working as a bail bondsman requires the ability to vet reliable clients and possibly turn away risky factors.
Expense: Some cases may require you to provide thousands in bail funds. The bail amount necessary will depend on the case you are taking on and representing. The fluctuation in funding amounts is another indication of unreliability and fraud in a bank's eyes. They like predictability, which is something that the bail bonds business does not provide.
Chargebacks: Many times businesses accrue chargebacks without their knowledge. The industry type and emotions connected to the process increase this possibility and lead to extremely high chargeback rates. Industries with chargeback rates that are higher than 3% are considered high risk by many payment processors. Tier one processors such as Paypal and Stripe are much less likely to accept applications in high risk industries for this reason. But luckily, there are ways to mitigate the risk of chargebacks with just a few adjustments on your site.
Why You Need a Payment Processor for Bail Bondsman
Using a bail bonds virtual terminal is the only way to move forward in your business. Whether you are launching a new business or managing an established company, the right payment processor is necessary. Without a payment processor for bail bondsman, you are putting your business at risk.
Even if you currently have a merchant account with Stripe or Square, there is no guarantee that you will continue processing tomorrow. If a major processor discovers that you are utilizing your credit card processing account for bail bonds, they will disable your account. In some cases, tier one processors do not underwrite accounts before they are approved. This leads to a few days, weeks, or months of processing with an inevitable shutdown.
Long-term effects of not using a high risk provider
The real risk with using a major payment processor for your bail bond business, is that you may encounter long-lasting issues securing another account. If your account is disabled or interrupted for any reason, you will no longer have the ability to accept payments and your pending funds will also be held for months. It is a complete stop to your credit card processing ability, losing you clients, trust, and reliability.
Even worse than this is the possibility of ending up on a blacklist of merchant accounts. The Terminated Merchant File (TMF) list is comprised of non compliant businesses using inappropriate payment processors. Once you appear on this list it takes years to be expunged and prevents you from attaining another merchant account until it is gone. This is the long-term issues that is a nightmare to deal with.
Putting your merchant account at risk with your company is not worth it. In order to securely get payment processing for credit cards in your bail bonds business, turn to a high risk provider first. It will be easier to grow and scale your business once you know that you aren't at risk of closure.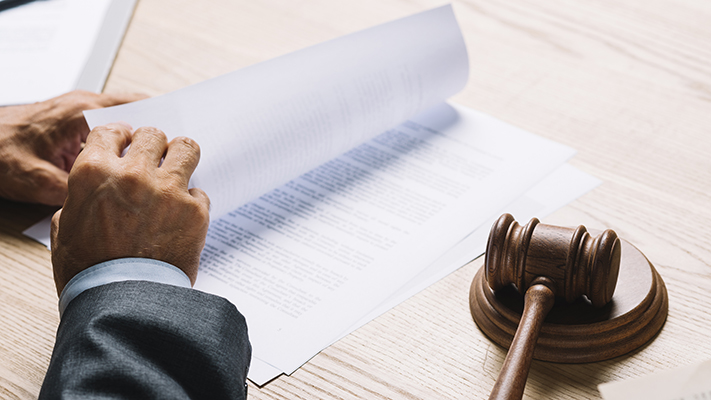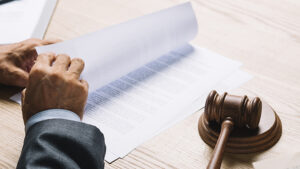 Steps to Receive Your Bail Bonds Merchant Account
Once you have made the decision to use a high risk merchant account, there are a few steps to remember throughout the process. Finding the right payment processor is the first step to take with a bail bond business. Read reviews and testimonials from real customers who have used merchant account providers you are interested in. Verify that the bail bonds payment processor you choose to use is authentic, legitimate, and has an upstanding reputation online.
Required information
When you are ready to submit your application for a bail bondsman credit card processing account, be ready to provide the following:
Personal Information: Your name, social security number (SSN), and credit score will be requested.
Banking Information: A voided check or bank letter is necessary to provide for the application as well.
Financial Statements: Bank statements for up to 3 months may be requested before approval of your merchant account. Bank statements help provide payment processors with an overview of your current financial standing.
Depending on the size of your bail bondsman business and the type of bonds you provide, you may also be asked to provide the following:
Business Formation Documents: Paperwork and documentation verifying the formation of your bail bondsman business. You may be asked to show proof that your business is legitimate and filed with the proper channels.
Profits/Experience: Any previous processing history will be requested. This isn't always available for new businesses, so other means may be used to verify this history.
Website/Online Presence: A website or any marketing material is required to provide. The banks want to see what tactics you are using to reach out to clients and make sure that everything is compliant with current rules and regulations.
Understanding the importance of a bail bonds payment gateway and merchant account is imperative as an entrepreneur. When you are involved in the industry, having the right payment processor by your side is essential. Whether you prefer to work with local or international cases, obtaining the right merchant account is a must. With the right merchant account, build your clientele while providing bail bond services to individuals that are truly in need.