There are many agencies and consultants around the world offering legitimate SEO services online. This means that they never physically meet their clients for consults, site changes, or to process their payments. But, accepting credit cards as a form of payment for SEO consulting and services is high risk. So how then can you function in an online marketplace while also reducing your risk factors? This article will go into the details about why a merchant account for your digital marketing/SEO businesses is high risk. Read on to learn how you can begin to reduce this risk with your processor.
Risks can be broken down into two specific areas. Transaction related risks and SEO related risks. The former related risks involve issues connected to processing payments and chargebacks while SEO related risks involve results and client satisfaction.
Transaction-Related Risk Factors in Your Processing
The following points contain the top transactional reasons why SEO and SEM (Search Engine Marketing) services are high risk.
Recurring Subscription Payment Processing
SEO services are generally charged on a monthly basis. Just the process of recurring transactions makes your business more risky in the eyes of the payment processors and banks. The reason for this stems from the customers forgetting about their subscription and flagging the monthly fee on their bank statement as fraudulent. Unfortunately, this happens more often than you would think.
This is why it is important to work with your payment processor to implement a subscription CRM and common recurring revenue tactics to keep you protected.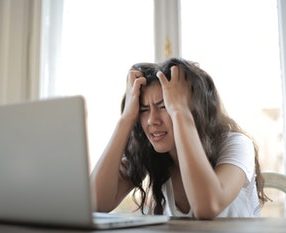 Average High Ticket Price Per Transaction
SEO service packages range in price but are often considered high ticket items. According to Ahrefs, the average monthly retainer for SEO is between $501 to $2000 a month, while the average credit card transaction ticket size in the United States is between $67 and $164 according to Statista.
There is much more risk for the processor as the transaction amount gets larger, so many traditional credit card processing companies can't support them. For this reason, high ticket transactions require a high risk merchant account.
Low Transaction Volume
SEO is a time intensive task. As such, the transaction volumes are relatively low when compared to many eCommerce shops or physical stores. If a client initiates a chargeback, the chargeback percentage raises and poses a red flag to payment processing companies that your business is risky. The possibility of a high chargeback percentage is a deal breaker for acquiring banks and merchant account providers.
Common High Chargeback Rate
Search engines update their algorithms on a regular basis which can affect rankings. SEO goals can be achieved for many months until an algorithm update comes along and wipes out the results. Customers of SEO businesses are paying for results, and when they don't see those results anymore chargebacks are often initiated. This happens due to algorithmic changes and miscommunication of goals to the customer. This is why SEO companies tend to receive more chargebacks than other business types.
Another factor in this risk evaluation is that SEO is a service, not a physical product. When there's a dispute, it's common for the client to win simply because it's a service that can be hard to quantify the results to a third party, such as an acquiring bank. As a professional SEO business, client satisfaction should be your top priority to prevent chargebacks.
High risk payment processing for digital marketing agencies is a must. This way you can implement chargeback mitigating tools directly onto your merchant account. They will help you detect the occurrence of a chargeback before your bank does so you can handle it before it negatively affects your payment processing.
SEO-Related Risk Factors in Your Payment Processing
Solid SEO principals don't change very often but the details of what the search engines favor to rank a website do. The top-ranking websites today can be knocked down in the rankings at any given moment. This is because search engines guard their algorithms and don't release to the public exactly how they operate. In the best-case scenario, professional SEO companies try to reverse engineer ranking factors by analyzing websites that are currently at the top of the rankings.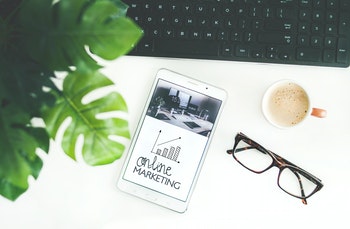 Here are some of the unique SEO risks that cause it to be a high risk industry for payment processing.
SEO Takes Time
Even in the best of cases, SEO takes time to show results. And those results are correlated to the competition and the keywords you're going after. After all, the average age of a top-ranking web page is three years, so many new companies struggle to compare. Unfortunately, many SEO companies promise quick results which is not possible and causes dissatisfaction for the customer.
Ranking Factors Change Constantly
What works today might be penalized tomorrow. Over time, the search engines may evaluate specific SEO techniques as trying to game their algorithms. This leads to penalties which can be hard to rectify. A lot of website owners don't understand how SEO works and want results as quickly as possible. This can lead to SEO businesses feeling pressure to get results quickly and the utilization of subpar techniques. Examples of these techniques include link farms and PBN (Private Blog Networks).
Client Expectations are Hard to Manage
The expectations and realities of the produced results often cause conflict between the SEO SEM company and their clients. This is because many customers expect a quick fix or immediate jump in rankings, but that is not the case most of the time. Targeting high traffic keywords may have a lot of lead flow potential, but will take time and money to do so.
Managing customer expectations on the results that they will see is an important part of running an SEO company. It will give you leverage to continue the consumer relationship as well as delivering the results that you promise.
Changes to the Client Website Can Cause Errors
When making changes to a client's website, mistakes can happen. These errors can cause downtime and financial loss leading to chargebacks from unsatisfied customers. When writing your client contracts, it's strongly recommended to define which party will perform the actual website updates. If it's the SEO business, there should be a disclaimer clearly written in the contract stating that the client holds the SEO business indemnifiable for all website changes. You can also increase website traffic through organic means.
As you can see, there are many reasons why digital marketing SEO businesses are high risk. Now that you're aware of the risks, you can plan accordingly to minimize any potential situations that will affect your ability as a business to accept different forms of payment including credit cards. These changes will not only reduce your risk, but will also ensure that your clients are happy with your services. This will lead to more positive reviews about your SEO business online and ultimately more customers. It's imperative to find a payment processor that has experience working with SEO companies and can assist you in mitigating risks while offering reliable processing for high risk digital marketing companies.