If you're looking for a side-business venture that doesn't require a lot of physical space or infrastructure, you may want to consider the digital downloading business. The digital download industry is straightforward – you sell products online that are delivered digitally rather than to a customer's physical address. While the business itself is easy to understand, there are, of course, many risks associated with the business. This industry specifically is high risk, for the business owner, the purchaser, and the credit card processing companies.
This article will cover why and how the digital downloading business is risky and ways to mitigate those risks. By the end of the article, you'll have a good grasp on how to start your digital download business while mitigating some of the most common risks.
The Online Industry of Digital Downloads 
Creating, establishing, and managing a digital downloading business can be a successful business venture. There is little to no infrastructure to set up and it's a quick business to start.
How it works
Unlike a brick-and-mortar store or an online business selling physical products, you don't need anything tangible in the digital download business. It's simple – you pick a digital product that targeted customers want or need and you sell it on your platform. Instead of delivering the product to a physical address, you then deliver the digital product to the customer's email address or allow them to download it directly on their computer. 
Products sold
There are a variety of products available for digital download. A common one that most people use is Microsoft Office. You purchase a grouping of products online and receive them immediately to begin installing them. But this is not the only style of downloadable content available for online downloads. For example, this couple is making $600,000 per year selling digital doll clothing patterns. With a little bit of creativity, online downloading products and services can be a great industry to break into. It scales efficiently and has longevity.
Digital Downloading Businesses are High Risk
Still, with great business comes great responsibility. While running a digital downloading business is absolutely attainable and can be very lucrative, you need to be aware of the risks associated with it: chargebacks and fraudulency.
Chargebacks and fraud
Chargebacks and merchant services fraud makes this industry high risk for the business owner. A fraudulent charge can be similar to a chargeback if the chargeback is made with the intention of getting the download for free (i.e. the customer receives the product, but claims they never purchased it or it doesn't work). With digital downloads, it is easy to claim it was never delivered or ordered.
By nature, this industry lends way to a high volume of disputes for various reasons. As you are selling a digitally downloadable product, there is no physical shipping associated with your product. While this is one of the reasons it is lucrative, i.e. you don't have to pay for shipping or delivery, it also can create problems.
Without a shipping and delivery service, you cannot always track when the product has been delivered. Customers can claim a variety of issues to dispute their purchase, such as:
Never receiving the email

Link not working

Download not working
Mitigate these risks
Worry not, however, there are ways to mitigate this risk. 
First, you should establish a foolproof refund policy with a strict timeline. If a customer is dissatisfied with the product, clearly outline when they must reach out to you by – one week, two weeks, thirty days, etc. This will minimize false disputes as typically, a customer will check to see if their product works soon after purchasing it. 

Secondly, establish a confirmation email policy. Send a confirmation email after purchase. Ask them to confirm they've received the product and that it is working properly. 

Finally, you can also set up a screening software that will alert you when the customer has received and opened the email, as well as when they have clicked on and downloaded the link. This is also a possibility for content being downloaded directly onto the customer's computer with a download tracker.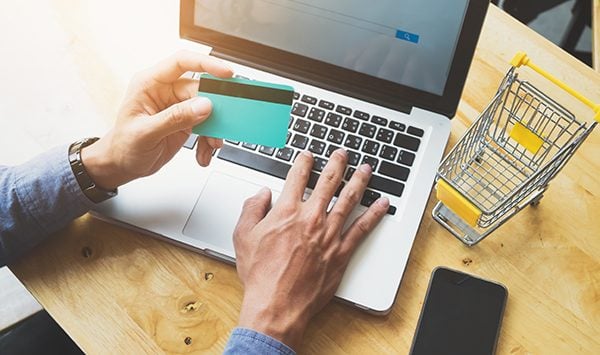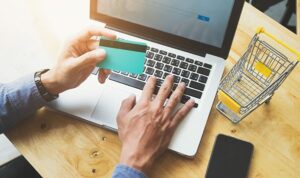 With fraudulent charges and chargebacks, you can't do much to retroactively fix them. Instead, consider some preventative methods to mitigate the risk.
The most important thing to remember, however, is that you should honor refunds when within the policy jurisdictions. It is much more difficult for you to fight every dispute and potentially create a poor relationship with the bank and digital downloads payment processor, should they get involved, rather than just paying the refund and saving the fight for another day.
Digital Downloads Merchant Account
Finding a digital download merchant account can be challenging when you are high risk. Traditional payment processors such as PayPal or Stripe may not be an option for your processing needs because they don't provide the support for a business such as this. You need to be able to take all types of payments and prepare yourself for the chargebacks that may occur. Unfortunately, these types of processors do not have it in their credit policy to handle a large amount of chargebacks on their merchant account. For this reason, they will either remove their support after you begin processing with them or not approve you in the first place.
Luckily, there are reputable high risk payment processors that will take on your digital download business. They will enable you to accept credit, debit, and high risk ACH processing with a secure and PCI compliant gateway. On top of that, they can implement the early chargeback protection software that will save you trouble with your bank. Finding the right processor that understands and supports your business is one of the most important decisions you can make.
Reduce your business risk with a high risk merchant account and get back to running your business.