With corporate profits hitting record highs and household incomes steadily increasing, the demand for air transportation and chartered flights is rising. People have more disposable income and are looking for ways to streamline inconvenient aspects of their lives. And travel is one of those aspects. Whether that be for last minute flights, cargo shipments, or a more individualized flight experience, people are utilizing chartered airlines more and more.
The chartered flight market is currently generating $27 billion in revenue and is steadily increasing by 3.7 percent annually. But with great growth comes greater potential for risk. With such high revenues, one would be led to believe that private airlines and charter jets would be far ahead of other industries when it pertains to low-risk ventures and security. But this is not the case at all which leaves many charter jet services and private airlines as high risk merchants in the arena of payment processing. 
Private Jet Charter Merchants
Beginning a private jet charter company puts your business in the high risk category for several reasons. Merchants in this space expect the flight services business to come with the basic risk factors but are often surprised by the other industry risks.
Common Risk Factors Include:
Planes fly and there is always a (slim) possibility of an accident.

Flights can be changed, canceled, or delayed which leads to customer service issues.

Irregular schedules or routes can lead to a higher number of chargebacks.

Handling cargo, baggage, or valuables can be damaged.
Less Known Risk Factors Include:
The travel industry has a large percentage of cancellations and chargebacks.

High-volume transactions are very common.

Most reservations are scheduled online which leads to a higher possibility of fraud.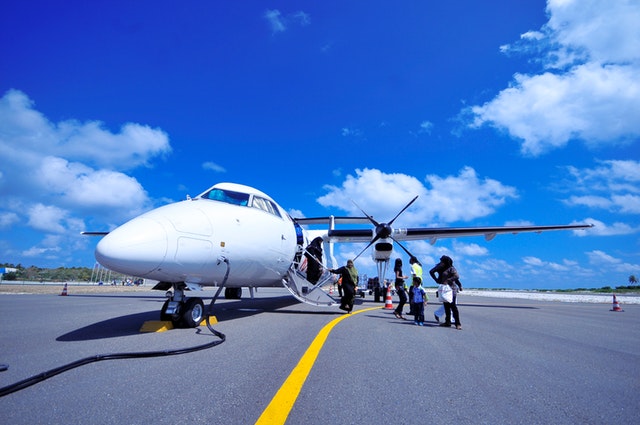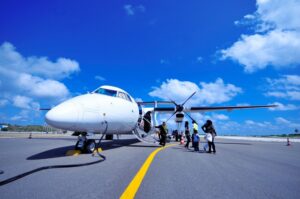 Fraud and Chargeback Risks
Fraud is rampant when it comes to doing business online. As technology improves, the way fraud is committed also adjusts. The types of fraud and their detectability range on a large scale. In some cases, it is easy to determine a fraudulent attack while other times you never become aware of it. It is important that every business owner understands the possibilities of fraud and implement security measures to help combat it.
To be able to reduce the risk of fraud, you need to be aware of the most common cases on your jet charter account. Implement procedures to detect fraudulency and seek out ways to reduce their effects.
A chargeback happens when a customer contacts the bank instead of your company for a refund. When this happens, it is comparable to getting a strike against your business. Chargebacks can happen for several reasons. It may be due to airline cancellations, delays, or something as simple as a bad experience on behalf of the customer. If too many chargebacks take place your merchant account can be closed without warning. Having a closed account means that the business has no way to process credit card payments.
In order to reduce the number of chargebacks, there are a couple things that you can do. First of all, have your contact information listed where your customers can easily find it. Common miscommunication leads to chargeback issues and is the simplest aspect to remedy.
High Risk Airline Businesses
You will face a few setbacks when setting up your jet charter merchant account as a business owner in a high risk industry. These setbacks may include:
Higher set up fees

Required cash reserve

Monthly transaction limits

Longer Underwriting

Tier one bank declines
These payment processing issues are due to the industry being almost completely unsupported. High risk credit card processing comes with an asterisk. There are fewer supporting banks and even fewer processors that can handle jet charter businesses. So, in order to find the support that you need to process for your charter airline, you will need to turn to a high risk payment processor.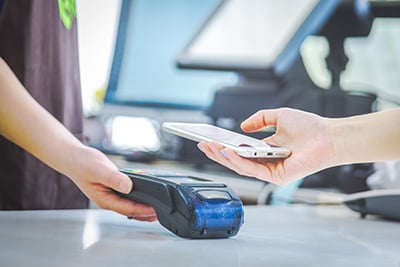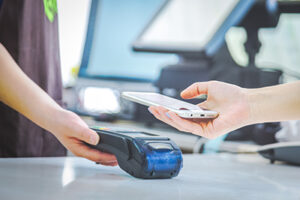 Finding a payment processor
Many high risk merchant account providers are capable of measuring the risk of businesses. The only drawback is that even they may not be able to properly support your business. The number one priority should be to research what other jet charter businesses are using. What do they like and dislike? What perks and integrations do they offer that will help your business scale? With their processing are you able to accept all types of payments such as ACH merchant services?
You will want to choose a high risk merchant account provider that offers the following:
Credit card processing is important to your business. Keeping both your customers and your business safe is a top priority for your jet charter company. In order to reduce your airline's risk factors, working with a high risk merchant account provider is a must. Build a strong foundation with a trustworthy provider. Reducing the possible risks allows your business to grow, scale, and develop into a stronger version of itself. That way you can focus on other areas of your business and keep it running successfully.