Subscriptions are bringing the excitement of receiving presents on Christmas morning into a monthly occurrence with carefully curated boxes used to intrigue, thrill and inform. Over the past five years, there has been an over 100% increase in online traffic for sites selling these subscription boxes. People are buying handcrafted beauty products, shaving razors, pet items, consumable goods, and so much more. Kids subscription services are taking over the market with educational boxes and fun content specifically for them. Whether that be babies, toddlers, or young adults, these youngsters are playing and learning on a recurring basis. Running your own subscription business for kids is one way to accommodate a consistently growing market and bolster our next generation.
Overview of the Subscription Box Industry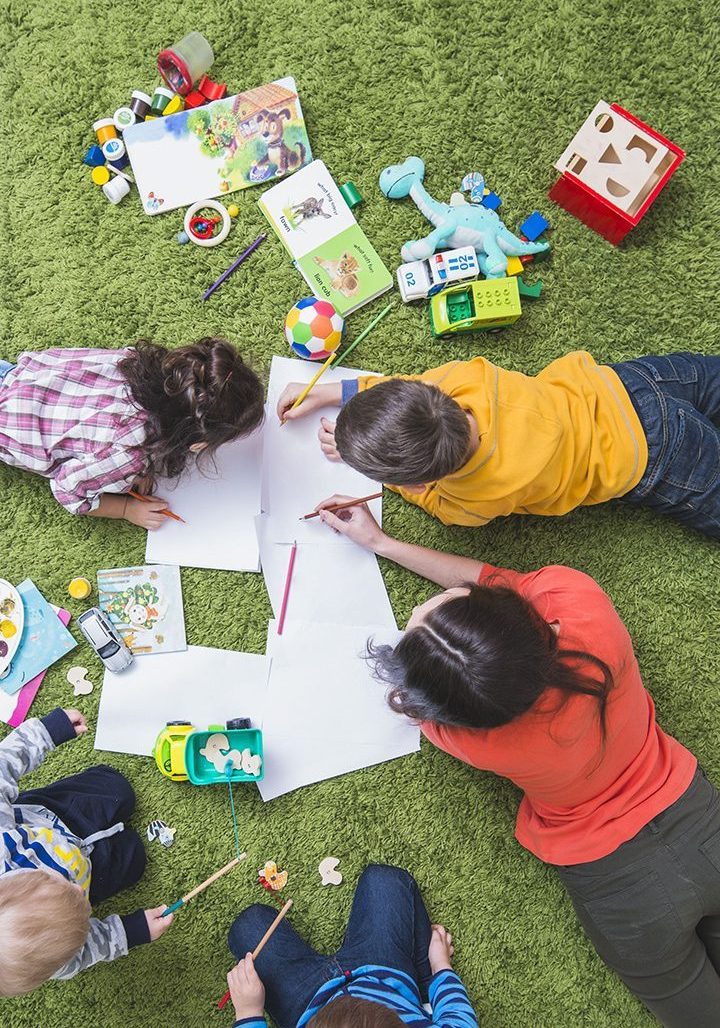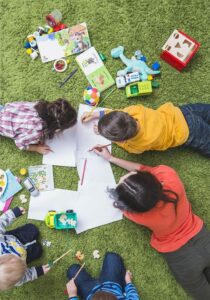 There are 5.7 million subscription box shoppers in the US. The average e-commerce shopper is female, aged 25-44, residing in an urban area, with an income exceeding 100k a year. In those households, there are approximately 2 children under the age of 18. That calculates to over 80 million kids, your target audience.
Subscriptions are an easy, fun way for consumers to try and buy products without ever having to leave the comfort of their homes. Consumers love them because these boxes are full of items ranging from clothing to food to toys. Business owners love them because they're set up to accommodate recurring purchases and have a relatively low startup cost.
Creating an experience for their customers is what these lifestyle boxes strive for. By effectively doing that, customer retention and overall happiness with the service increase.
Demographics of Kids for Subscription Boxes
Considering the millions of online shoppers with young children living in their homes, kid products can be a great niche for your business. Parents are using e-commerce sites for purchasing more things nowadays because it's quick and easy. This surge has created more competition in online retail, but especially in subscription businesses. Because subscriptions are longer-term, acquiring a customer is more important than for straight-sale businesses.
Many established companies have begun offering subscription-style boxes for bulk ordering and new product releases. Entrepreneurs are also finding success in this industry by creating a business that focuses solely on subscriptions, preferring to perfect and streamline their sales.
As more consumers become aware of this trend, opportunities become available for merchants. E-commerce shopping is only growing year after year due to the increased ease and access to products. You can rest easy knowing that whether you focus on clothes for mini-fashionistas or toys for young kids, you'll be able to find profit in recurring subscriptions for parents to purchase.
Starting a Kids Subscription Service Business
You can find profit and fun in a kids subscription service business. As online eCommerce grows, consumers are flocking towards this style of shopping. You can get in on the profits by following these steps to start your own online subscription business:
Obtain a business license (if needed) – If you're a new company, you'll need a business license to legally earn money in the US.

Find your idea – Consider your niche, competitors, and target customer.

Price competitively – Not only should you consider what the competitors are offering, but you must figure out how you can turn a profit after paying for the products, shipping, and other business costs.

Create a prototype – Now's the time to share photos and test your product, box, and packing materials.

Prelaunch – For 15-60 days, build hype over your launch with email signups, by creating a page and social media accounts.

Design an eCommerce website – During the prelaunch, you'll create a website or landing page for customers to view products and begin ordering.

Secure a subscription merchant account – It's crucial for you to use a merchant account to ensure that you can accept credit cards for your business.

Market to grow – Gain more subscribers by utilizing digital marketing, SEO techniques, word of mouth, etc.
Add value to your current business
If you already own a kids-oriented business, then you already have the perfect infrastructure to work from. Utilize your existing customer base and begin offering a subscription option and add value to your current customer base. You might be surprised how a little bit of creativity can go a long way.
It's easy to integrate these services into your existing company. Depending on the products or services you offer, you have two options: curating and restocking.
Curating is for companies offering a wide range of products to their buyers. Customers like it because they can choose their preferences while still being introduced to new items. This option has a great retention value and may even boost your straight-sale tactics by getting customers hooked on different items that they were introduced to.
Restocking is focused on shipping the same products every month. These boxes include everyday items that consumers have already decided they can't live without. If you're seeing a healthy repurchase rate for certain products, this could be the right choice for you.
Companies that have made the switch are enjoying the benefits that come with this industry. A larger customer base, more options for consumers, and automatically recurring revenue.
Kid Subscription Box Merchant Account
Now that you've begun planning your business, it's time to discuss securing a merchant account to process credit cards online. A good merchant account will protect your consumers and your business by focusing on security and ease of use. Maintaining subscriber information is sensitive and customers don't take it lightly. Churn is already a concern and can be exacerbated by less-than-ideal safety procedures. Considering it doesn't take much to lose a subscriber, it should be your utmost concern to accommodate and protect the ones you have.
Subscription merchants are high risk
Recurring revenue is tricky because of its reputational risks. High chargebacks, fraud, and low customer retention statistics have plagued the continuity subscription industry making the process to secure a merchant account a hassle. Acquiring banks don't like playing the odds on possibly losing money. On top of that, the general newness of the space is another deterrent. A handful of subscriptions have been around for decades, but a great majority of them are only a few months or years old. For this reason, banks have an arms-length approach to this industry, not knowing if or when the fad will end.
By securing a high risk subscription payment gateway with one of the few payment processing companies that specialize in the hard-to-place industries, you have the best chance to grow. They come equipped with tools to help with the risky aspects of the industry as well as ties with banks who accept high risk merchant accounts.
Your subscription payment processor
Ensure that your kid's subscription box merchant account has built-in risk mitigation tools. To keep you processing, you will need assistance tracking your payments. PCI compliance only scratches the surface of what your payment processor will need. Do your research and be sure that your partner is willing to work on your behalf. You should never be worried about processing credit card payments. Leave that to the experts and get back to scaling your business.
Wrapping Up
Increase current sales or start a completely new subscription box service by focusing on what kids want and need. From the moment you pick an idea until after you launch, do your research. You can talk with other subscription merchants, compare your box to competitors, and read about what your customers want. No matter what you do, remain open to change. Innovation and revision are the cycle of any good business to ensure growth.