Training, learning, and growing via online resources are surely becoming the quickest vehicle for education in the modern world. Projected to grow from $100 billion to over $345 billion in just 10 years, it is one of the fastest-growing industries. While there are options for structuring businesses around this, the most popular style is subscription. Iterations of this may include a child receiving providing tools for learning sent monthly to a subscriber's doorstep, a student teaching themselves a skill, or a company utilizing training resources. But if you are seeking to provide valuable educational content on a continuity basis, you may find the journey more difficult than first thought. Setting up the infrastructure, targeting your audience, and lastly opening up your site to process payments takes time and a little bit of creativity.
eLearning Subscription and Continuity Targets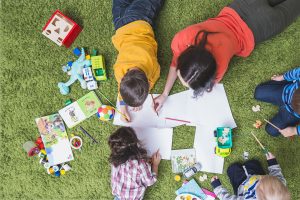 There are 4 main groups you can target with an educational program such as this:
Kids
This can be for homeschoolers, teachers, or parents looking to help supplement their child's learning. Monthly and bi-monthly delivery boxes are the most common in this area. Depending on the subject matter, content may need to be updated constantly to keep up with learning standards worldwide. STEM learning is one of the most recent changes in education and would be a great subject to provide more information for. There are no limitations to what you can fill these boxes with, though. Crafting, building, experimenting, exploring, the sky is the limit.
Students
What high school and college students need is flexibility to learn in their own way and at their own pace. Offering courses on how to ace the SAT's or a curriculum on US history to help supplement their current in-class learning are just two of the many directions you can go. Along with that, outlining program steps vs. giving the student free reign over which resource to access will depend on the structure you want to achieve. Do things need to be taught in a certain order to be understood? If so, then giving a program with segmented steps is the way to go. But if the consumer can pick and choose which topic they want to learn about that day, then giving full access to resources will be the easiest route.
Individuals
Who wouldn't want to learn how to code? Or draw? Or successfully master a sleight-of-hand magic trick? Nobody that I know. Each of these subjects is hard to learn and many people would love a chance to acquire some tips on how to do them. Companies such as Codeacademy have very different teaching structures but do them successfully. This style is geared toward the independent learner looking to add another skill under their belt.
Corporate
B2B sales is a huge scalable market that is often overlooked as a business owner starting out. And while it may require that you have a large database for eLearning, experience, and B2B payment processing, it will add great value and revenue in the long run. The best way to begin a venture like this is by establishing yourself in the B2C community. Provide insight, prove your value, garner a large user-base, then set your sights on other businesses. Corporations are always seeking solutions for their employees to stay up to date on pertinent industry topics. Take a look at Mindflash, 360Learning, or ottolearn for inspiration in this space. 
Evaluating your Subscription Business
Now that you have a grasp of the structure and styles of merchant subscription eLearning businesses, you need to be able to evaluate your teaching success. As you begin to receive customers, you should be looking at the 5 R's: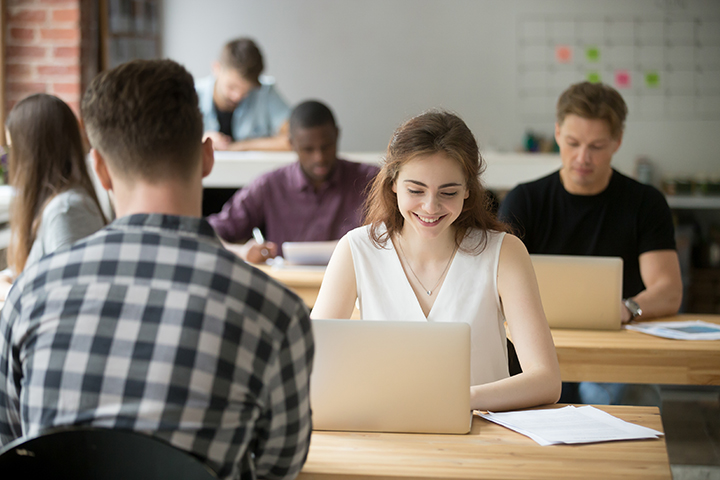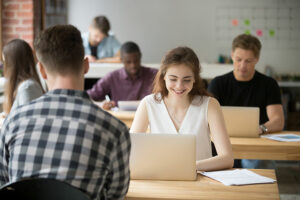 Reaction – Are subscribers satisfied with their initial interaction to your business?
Retention – According to evaluations, do they retain the information you teach them?
Relevance – Are they applying the methods that they are learning?
Result – Do they benefit in relation to the program's cost?
Return – Is there a healthy benefit-cost ratio?
The first 4 levels relate to all continuity businesses, while the 5th mainly concerns businesses dealing on the corporate level. This measuring tool is often administered through self-evaluation tests. These learning tests should be given before, during, and after the courses and used to measure the efficacy of your business. It will prove valuable to stay relevant and keep your consumers happy. It can also be a good way to get feedback which can be used for marketing purposes. Keep your mind open to criticisms and continually strive to improve.
eLearning Continuity Service Structure
There are 3 basic content structures useful for eLearning subscription merchant businesses. And according to the specific needs of subscribers, they can often overlap.
First, is the All-in-One model. Access to content is all supplied behind a paywall, so as soon as a consumer signs up, they have access to it all. To prevent losing subscribers constant updates to available content are required.
Second is creating Guided Courses. This might be the most common method in the merchant subscription eLearning space because it requires that subscribers stay active for longer periods of time. Step-by-step instruction through prearranged segments is structured like in-person courses which are perfect for building on educational concepts.
And third, is a Fixed Term model. In this standard content is available for a set amount of time and is specifically targeted for learning objectives. It is great for short programs on a schedule or in B2B sales.
Subscriptions are Considered High Risk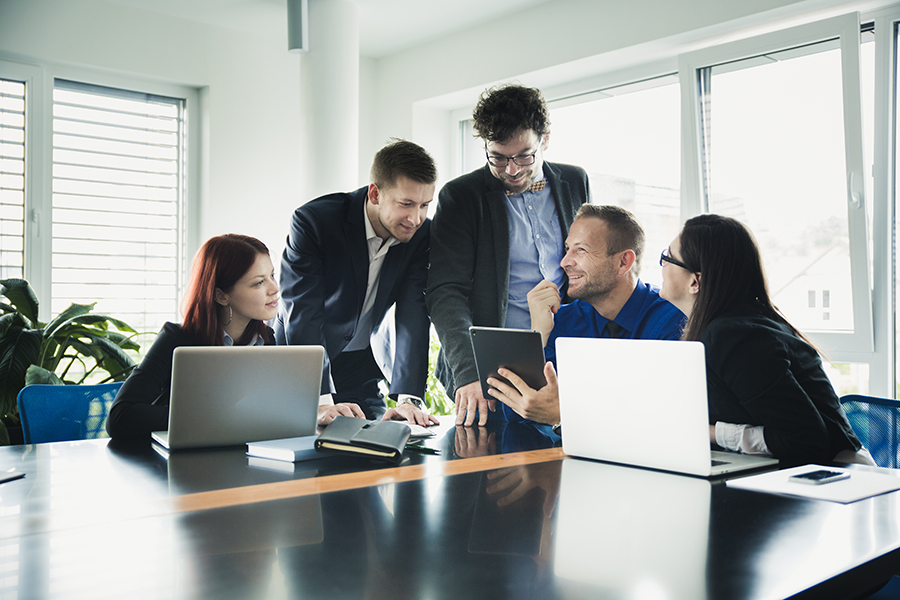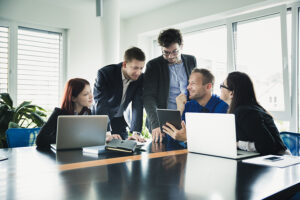 Reasons that these businesses are tagged high risk, or hard-to-place, are due to chargebacks, possible fraud, low credit history, high volume sales, or no card processing history. Threats like these make banks nervous to support continuity subscription merchants. Not every business will fall victim to these risks and banks understand that there is a high possibility for financial success, and so will approve merchant accounts with more strict procedures.
Secure a Merchant Account for Subscription
Your customers expect to be able to pay with credit cards for subscription-style businesses. So partnering with an account provider capable of handling hard-to-place accounts is essential to getting your business up and running with credit card processing. Here are a few questions that you can use to guide you as you search for your preferred payment processor:
 1. Do they provide high risk credit card processing?
Chargeback protection and flexible underwriting suggest that they have the right hard-to-place framework.
 2. Do they have experience with subscription-style accounts?
Recurring billing businesses have specific needs and require a payments processor with expertise in the subscription space. Pick a processor that has other successful subscription merchants and can handle the additional procedures.
 3. What services do they offer?
Make sure that they focus on mitigating chargebacks and prioritizing security. Additional services to help your business scale and grow may include a tailored virtual terminal, seamless integrations, and an open API.
 4. Are they invested in your success?
Most important aspect to finding a great payment processor is if they are invested in their merchants. Be sure to select a processor that wants to work hard for you.