Both businesses and individuals need PC tech support repair services around the clock. In reality, services such as these are usually needed when unexpected issues arise. For many people, their electronics are a large part of their personal or business life, so when something goes wrong, it needs to be addressed quickly. In order for a business to be able to assist customers in need, they should be available, knowledgeable, and accommodating. Merchants in this industry would also find it beneficial to be able to offer a multitude of ways for their customers to pay. Some people prefer debit or cash, while others would rather use their credit cards. For a merchant to be able to accept card payments in person or online, you would need to set up a payment gateway for technical support.
Beginning a Tech Support PC Repair Business
The demand for PC repair services is at an all-time high. Computers are used in both the running of businesses and in our homes. According to a report by Transparency Market Research, the growth of electronic repair services is going to expand vastly in the years 2018-2026. This is perfect for those who are contemplating opening a business in the personal computer repair industry.
Pros:
You can choose how many hours to dedicate to the business each week or month. Opening a PC repair business allows you to decide whether you want to jump in full-time or just take on a few hours each week. You always have the freedom to add more hours. 

If you decide to work with small businesses and get a few clients you are starting with a solid foundation.

PC repair services are needed by large businesses, small businesses, as well as individuals. There are unlimited B2B and B2C options you could provide services to.
Start-up costs are usually minimal. You already have training in the IT field and operating a business from your home reduces overhead. Most service calls will be performed at the client's location or over the phone.
Cons:
In order to survive in the computer repair industry, you have to stay current with the latest changes in technology. Technology is ever-changing and there may be costs involved with staying informed. Costs can include seminars, classes, and applications.

Technical skills are needed in this industry but there is also the need to have social skills. You must have the ability to explain all of the technical computer terms in non-technical terms.

Factor in the cost of your business' computers and testing equipment that you will need. As technology changes the equipment needed will also change. 

Will you need to be licensed in the area where you will be performing the repair services? This is important and needs to be researched. 

Insurance and bonding are also something that needs to be looked into. If you will be entering clients' businesses and homes they may be a necessity. 

Marketing the business can be financially draining if not done properly. Often, new business owners do not realize just how much marketing and advertising can cost until it's too late.
The Tech Support Industry and Payments
As a new business owner, you will need to consider how you will accept payments for the services you provide. At this point, a merchant account for your business should be opened.  A merchant account is a form of bank account that allows a business to accept credit and debit card payments either over the phone, in person, or online.
There are three entities involved in every transaction:
Customer or Cardholder

Business Owner/ Merchant
Each time a debit or credit card transaction takes place, the process occurs very quickly. Messages are going back and forth rapidly between different entities which include the customer's bank, the credit card network, and the merchant's bank.
Technical Support and IT is Hard to Place
Most often, merchants will approach a traditional bank to secure an account. In some cases, the bank can approve them, while other times they cannot.
For those merchants who apply for a merchant account with a traditional bank, they may be surprised to find out the PC repair industry falls under the high risk category. This is due to the fraud that takes place in the technical support industry worldwide. The rise in PC tech support scams has hurt the industry and traditional banks are just not willing to take the risk. Fraud and chargebacks are not likely to disappear anytime in the near future and hurt even the most honest of PC repair businesses. 
Fraud: The number of tech support scams is slowly declining with the help of the FTC and other agencies. The issue is that they are still continuing and the industry suffers for it. According to ABC News, the hardest hit with PC scams are millennials, and many do not know until the damage has been done.
Chargebacks: Chargebacks occur when a customer wants a refund and contacts their bank and not the service provider. Once the bank has issued the refund this can hurt the merchant. Steps to avoid chargebacks can include being sure all business contact information is easy for consumers to locate. When a customer contacts you for a refund be sure to give a full refund and not a partial. Unhappy customers will still go to the credit card issuing bank for the full amount. Unfortunately, it is not easy to please every customer but a majority can be pleased and still continue to do business with your PC repair company without further issues.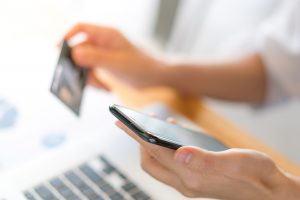 High risk PC tech support credit card processor
The good news is that it is still possible to obtain a merchant account in the technical PC repair industry. There are notable companies that offer payment processing for high risk merchant accounts. One of the biggest decisions you will have to make is choosing the right payment processor for your company. 
The right payment processor should offer the following:
Free rate reviews and preferably low rates.

A stress-free application process.

Dedicated merchant account specialist. 

Proven record in the payments industry. 

Wireless/Mobile Point-of-Sale systems that are affordable and dependable. 

EMV/NFC terminals that are state-of-the-art.

Payment gateway integration to your website to accept credit cards online.
Being able to concentrate on getting customers to your PC repair business should be your number one priority. So, finding a payment processor that you can trust is imperative to success. Don't hold yourself back by limiting your business. Let your payment gateway providers get you processing and back to running your business.