In the age of the internet, content is king and information is currency. The internet has made the world a much smaller place. We can now utilize and learn from other people halfway around the globe from the comfort of our homes. Naturally, the digital downloads industry has exploded in recent years as well. It is an easy industry to get into with few barriers to entry and little to no required capital. And luckily, there is also a lot of space to grow in this developing business endeavor. Last year the industry brought in $2 trillion in revenue and will only continue to grow. To cash in on this opportunity, the most important thing you need to consider is getting a digital downloads merchant account to accept payments. This will let you sell your products online with the safety and security that you need.
Obtain a Digital Downloads Merchant Account
Signing up for digital downloads merchant services isn't terribly complicated. You will need to find the right payment processor and provide the right documentation to get the application started. But once you are up and running, being able to take credit and debit cards will greatly increase the validity of your business.
Step 1- Find a Payment Processor
Decide what you're looking for in the ideal payment processor. Will you need an online payment gateway or only a virtual terminal? Are you going to charge your customers for a recurring monthly subscription? Does your payment processor integrate with your existing website and software? Make a list of all of your requirements. Each processor and the supporting bank will have its strengths and weaknesses. To find out what your make or breaks are and stick to them when finding the best provider.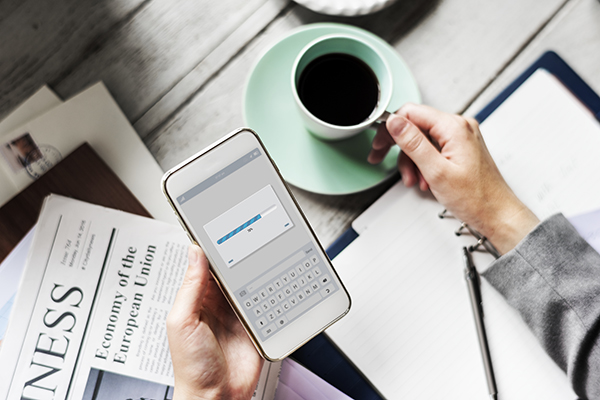 Step 2- Gather Your Docs and Apply
Specific documentation is required to provide when starting an application with your digital downloads merchant account provider. This gives an accurate depiction of who you are and the risks that are associated. These items include:
First and Last Name (exactly how it shows on your government-issued ID)

Photocopy or a clear picture of your government-issued ID

Social Security Number (SSN) OR Employer Identification Number (EIN)

Personal (or business) bank account statements from the past three months

Voided check of the bank account you want your deposits into

Your digital downloads website URL

Any marketing material you use to promote (can be a flyer, Facebook page, etc.)
With all of this information, the bank that you are applied to will do their background check and prevent your digital downloads business. Be aware that they may come back with stipulations. These are changes that need to be made in order to support your account. Some of them are simple, such as adding color credit card logos to your checkout page, while others are more complicated. But the quicker you are able to fulfill them, the faster your digital downloads merchant account can get up and running.
Digital Downloads Businesses are High Risk
Before I get into the third and final step of the merchant account application process, there is one thing that you should know: providing digital download content is high risk.
Some businesses have a difficult time finding a merchant account to help them with their online credit card processing needs. Traditional payment processors like Paypal, Square, and Stripe choose not to work with companies that don't sell physical products. Non-physical products, like a series of online courses or a monthly service subscription, come with more associated risks than physical products do. For this reason, many financial organizations want to avoid these industries at all costs.
Many business owners in this space find themselves with higher chargeback rates compared to other industries. They may become the victims of fraud or friendly fraud, but either way, their merchant account suffers. 
Reducing your inherent risk factors
Having high risk credit card processing for your business ensures that you can accept money securely and defend yourself against fraud and chargebacks. They utilize eCommerce fraud prevention best practices and an early warning system for potential chargebacks so that your account will stay safe as you process. See our post here for a more in-depth article on credit card chargeback protection tactics.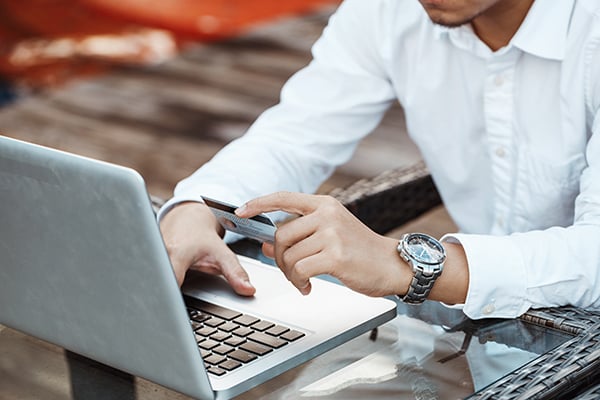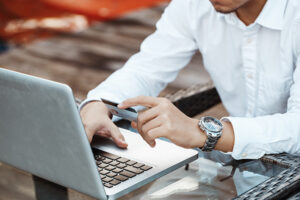 This will go a long way with the payment processors and banks that you are working with. It will also ensure that your digital downloads business account stays healthy as you grow.
Reducing the risks to your digital downloads merchant account will also rely on your savviness. Establish a strong refund policy so that your customers know what to expect if they have issues with the items received. You might also want to try sending a confirmation email after every purchase so that the customer has something tangible other than the product and a direct line of communication for any questions or concerns. Both of these safeguards will help when issues arise.
Step 3- Begin Processing Transactions
Once you're onboarded with the company of your choice, your high risk merchant account will be ready to go. You will be able to send invoices, charge clients, accept all card types (including high risk ACH processing), and keep all transactions PCI compliant for safety reasons.
You'll see for yourself how invaluable having a digital download high risk merchant account is, and maybe even wonder how you got by without it. Go forth and process.