Educational seminars are sources for extended learning and networking opportunities which is why the industry has been booming in the last few years. From small time learning options to large scale seminars, more people are capitalizing on their ability to teach and learn. For this reason, many new seminar businesses and individuals are jumping on the educational seminar bandwagon. And all is fun and games until they realize that they need to actually make money doing it. This is where a merchant account for your business comes in. With a simple application, you will have access to all of the resources you need to equip your educational seminar business with a merchant account to accept debit and credit cards as well as electronic checks.
But, acquiring merchant services for seminars can be a daunting task. There are so many options and not a lot of information on what to expect. In order to get you on the right path to getting a merchant account for your educational seminar business, here is a comprehensive outline of the process. From researching the competition to gathering documents, this is everything you need to get a merchant account for educational seminar businesses.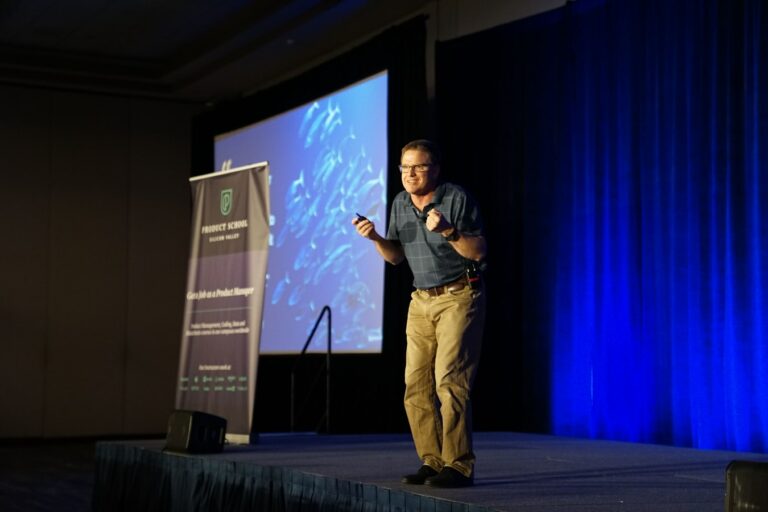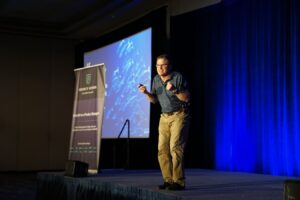 1. Find the Merchant Account Provider for Your Educational Seminar Business
Allowing customers the opportunity to pay for training or an educational seminar with a credit card is a no-brainer nowadays. There are many reasons attendees will want to pay with their credit cards rather than another form of payment. From work-related expenses to cashing in on frequent flyer miles, credit cards are becoming the most used way to pay.
In addition to this, your merchant account provider will also set you up with a way to accept debit cards and cash. Your business may also need ACH payment processing in case customers prefer to pay with electronic checks instead of cash or card. These are all things that a secure provider will offer you.
Something to also consider is their suite of products and integrations that they can provide to you such as:
A dashboard that keeps all of your transaction information accessible for easier reporting
An online payment gateway that hooks directly into your shopping cart for selling tickets through your website
The ability to take phone and email payments by utilizing an integrated virtual terminal
A simple way to send invoices and receipts to customers
PCI Compliant tools and tier-one security features
Fully integratable equip your educational seminar business with a merchant account
Some processors may categorize you as high risk while others may not. The only important differences between the two comes out to be the level of support for 'high risk' activity (such as fraud and chargebacks) as well as the rates. It's always best to pay a little bit more so that you can be sure that your business is protected from these things. Also be aware that things such as rates and fees are often negotiable. Use the features for a few months and then go back to the table with your processor. If you're healthy, then they will be more willing to reduce the processing rates on your educational seminar merchant account.
At the end of the day, be sure that they have the features that you need and the flexibility that you want.
2. Make Sure That Your Site Has Everything You Need to Succeed
The education industry is growing rapidly within many sectors in professional training. The average industry growth from 2014 to 2019 was 5.6 percent in business coaching which includes management and leadership courses. Your business is in a rising market, which also comes with opportunists who are looking to take advantage of the money-making opportunities in less-than-lawful ways.
Optimize for chargeback and fraud prevention
Businesses are penalized for having a high chargeback ratio and often shut down because of it. For this reason, at risk businesses cannot take a backseat to these factors. You will need to be proactive about how you set up your business and your website in addition to the software that you will obtain from your processor.
The first thing that you can do is to include a foolproof refund policy. Ambiguity is not your friend- don't let your customers use the grey area against you. Just take a few minutes to put something together that may prevent issues from arising in the first place.
It is also beneficial to have great customer service on hand. Whether this is you hiring a phone operator to answer calls, a chatbot service that can help your customers, or you just being attentive to emails, it all helps. One of the biggest reasons for chargebacks is due to a bad customer service experience. Typically people don't go straight into a chargeback without asking the business for help first. Be sure to be there when you can and nip issues in the bid where available. A good customer service agent can mitigate the situation, provide alternatives, and when necessary, a refund.
Don't promise results unless you can deliver 100%. It is sometimes a hard line to walk between advertising and misleading when it comes to promising results. So unless you can prove that what you're claiming is a guarantee, don't claim it.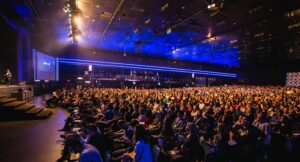 Before you pursue obtaining an educational seminar merchant account, take measures to minimize your risks.
Write or Rewrite all of Your Important Policies
Look over those dusty old policies or write new ones that make sense, are concise, and are easy to read. You will need them, so make sure that they are already on your site before you begin your educational seminar business with a merchant account for educational seminars. It will save a lot of time and effort scrambling later on.
Have your contact information easily available
Customers who find it easy to contact you will have a better experience than those who don't. The best way to ensure this is to put it in the header and footer of your site and include a contact page where necessary. Also, include it on your receipts and invoices as well as any correspondence that you have.
In addition to this, having a few options for correspondence allow your customers to contact you in a way that makes them feel the most comfortable. So consider including a business email address, a phone number, and a contact form.
3. Submit your Educational Seminar Merchant Account Application
Once you've found the right merchant service provider and you've optimized your site, you will need to submit your application. Generally, the following items are required for underwriting to review:
Valid, government-issued photo ID (i.e. driver's license, passport)

Voided check or bank letter for the depositing account

Last 3 months of business or personal bank statements

3 months of processing statements (if available)

Social Security Number (SSN) or Employer ID Number (EIN)

Your business's website URL
With this information, the credit card processor will review your educational seminar merchant account application. By assessing your risk and the limits of their approval, you will have an answer with possible stipulations within a day or two.