In 2015, more than 129 million pounds of smokeless tobacco products such as chewing tobacco were sold from manufacturers to retailers and wholesalers in the US alone. With such a massive and profitable industry, you may have the desire to launch your very own chewing tobacco business. But before you build an online presence for your chewing tobacco business, you will need to set up a chewing tobacco payment gateway. Unfortunately, not all merchant account providers can handle your industry type. Tier one, low-risk banks and providers choose to steer clear of the tough industries. Do it right the first time and find a high risk processor that is able to support your chewing tobacco business.
Why is the Chewing Tobacco Industry Considered a High Risk Industry?
High risk industries range from tech support to adult-themed businesses because of their perceived amount of risk to the bank. Tobacco and its byproducts are no different. Even though they usually have a healthy income, these online businesses cause alarming rates of fraud and reputational risk.
Fraud: Online fraudulent charge rates are extremely high in the chewing tobacco industry. Online businesses in general find this issue to be a big deal. The industry is automatically

perceived

as "high risk" to acquiring banks because it is rife with fraud. There are tactics to help mitigate risks in the online space for fraud, but it is an inevitable aspect of doing business online.
Chargebacks: Any industry that

accumulates

a chargeback rate that is higher than 2-3% will be considered high risk. Payment processors such as Paypal, Stripe, and Braintree do not currently accept high risk applicants in need of a merchant account, even though there are ways on how to reduce the risk of disputes on your merchant account website.
Adult Content: Selling products intended for adults only, such as chewing tobacco, poses its own risks aside from traditional eCommerce issues. When you choose to sell chewing tobacco, you must only do so with customers over the age of 18. Verifying the age of your customers with each sale can add to the hassle of operating in the tobacco industry. If there are any issues with compliance on this front, your business and your bank will suffer. Merchant account closure is inevitable and you may even end up on the Terminated Merchant File (TMF).
The chewing tobacco industry is considered high risk for these reasons. Standard payment processors such as Paypal, Stripe, and Square choose to decline these businesses.
Benefits of Obtaining a Chewing Tobacco Credit Card Processing Provider
Obtaining a chewing tobacco merchant account is a way for you to move forward with the planning, development, and launching of your chewing tobacco business, both online and off. Once you have an established relationship with a chewing tobacco payment processor, begin to utilize your merchant account. Process and finalize all sales on your website and the eCommerce storefront without hassle.
Some of the most notable benefits and advantages of having a chewing tobacco merchant account for your tobacco business include:
Less Risk: Avoid the risk of selling chewing tobacco products with a standard merchant account with a high risk merchant account. High risk merchant accounts for chewing tobacco companies understand the industry and the type of products they intend to sell. Eliminate the risk of having your website shut down altogether with a high risk merchant account.
Build a Professional Reputation: When you have a merchant account in place, build a professional reputation for your website. Websites that offer multiple methods of making payments appear more professional and legitimate. Establish your chewing tobacco business and brand by setting up your high risk payment gateway or merchant account.
Sell With Fewer Restrictions: One of the benefits of a high risk merchant account includes the ability to sell products and services with fewer restrictions. Standard payment processors often require users to follow strict rules, regulations, and guidelines while using their products or services. Using a payment processor that welcomes the tobacco industry is extremely advisable. With a high risk payment processor, begin generating sales both online and off without putting your business or it's future at risk. Use your new merchant account to sell tobacco-centric products while earning revenue and turning a profit.
Steps to Secure a Chewing Tobacco Merchant Account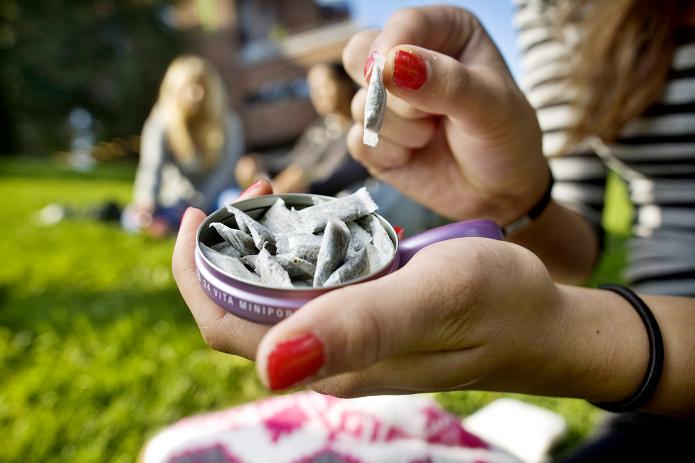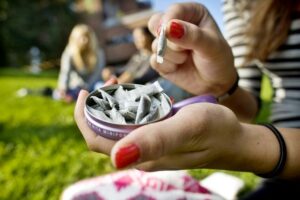 Obtaining a chewing tobacco merchant account is the only secure way to begin promoting and selling products to your consumers. You run the risk of having your eCommerce storefront shut down without a secure tobacco merchant account. If at any time your website has violated the terms and conditions of your payment processor, you may experience issues. You may find yourself unable to generate sales when using a standard payment processor.
Personal information
Before you begin seeking out chewing tobacco payment gateway providers for your merchant account, it is important to gather the following documents and information:
Banking Information: You may be required to share current bank account information and banking statements. Both personal and business bank account information may be requested.
Personal Information: Your SSN (Social Security Number) or your company's EIN (Employer Identification Number) may be required during the application process.
Credit History: Credit scores and credit history play a major role when applying for a high risk merchant account. Share your current credit score as well as your credit history to increase your chances of approval.
Business information
In addition to standard documentation, you may also be asked to provide the following:
Business Accounts: Previous business accounts, transactions, and banking statements can help to prove that you are a business owner.
Sales and Payment Processing: Prove your ability to accept new sales and transactions. Past records can come in handy when applying for a new high risk merchant account.
Website: You may be asked to show the official website for your business or brand. Sharing your official website is a way to showcase your setup, eCommerce store, or even your overall online presence. Use this opportunity to show off features, products, services, and information that you provide to your online visitors and loyal followers.
Understanding the importance of seeking out a chewing tobacco payment gateway. It is essential in order to expedite the process of planning and launching your very own business or eCommerce startup. With the right high risk chewing tobacco online credit card processing, sell your products and scale your chewing tobacco business with ease. Choosing a high risk processing service is also a way to run your business without the risk of disruption of sales or payment processing.