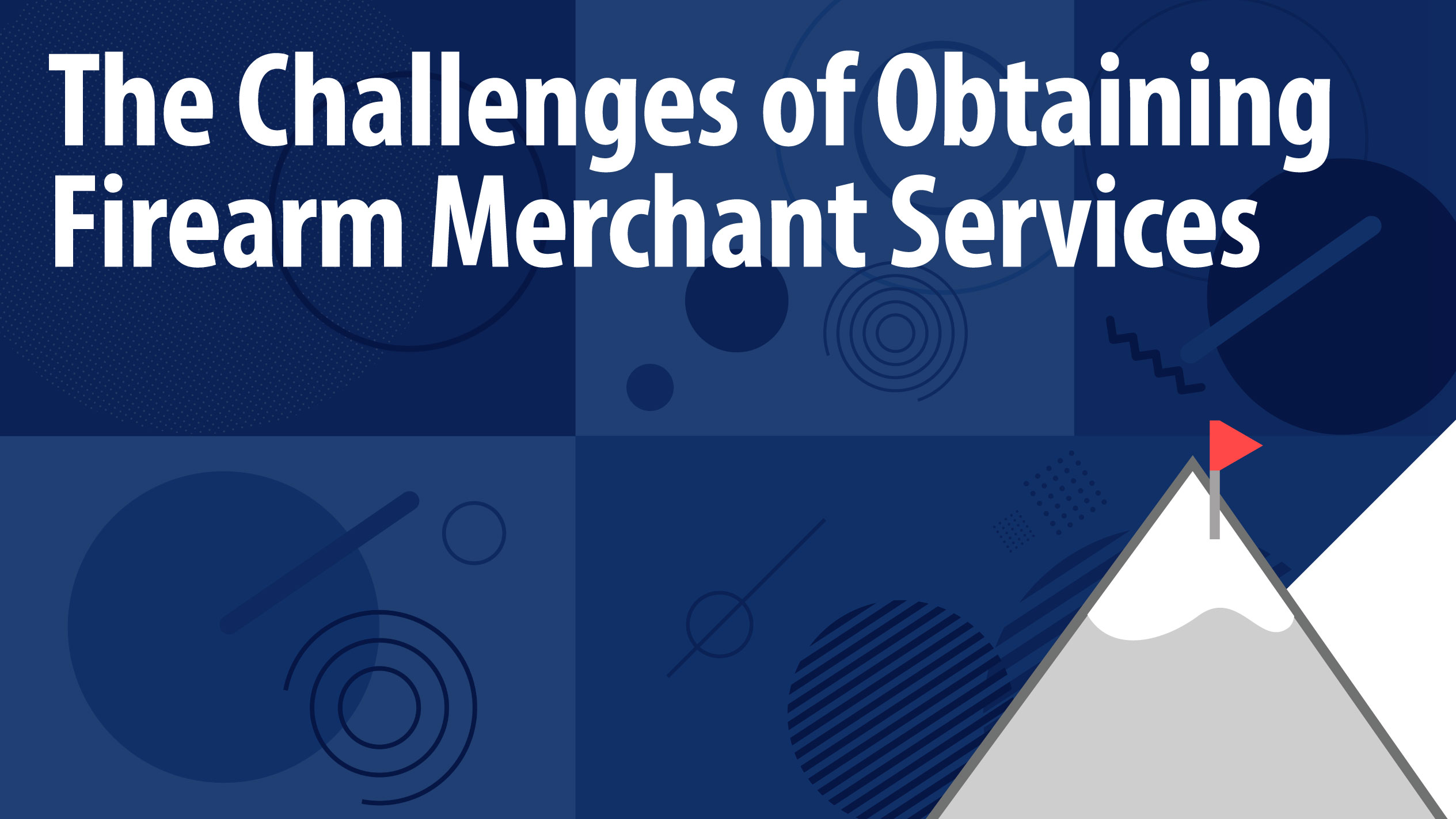 The Challenges of Obtaining Firearm Merchant Services
Despite its controversial nature, the firearms industry is booming, but it can be difficult finding good high risk payment processors. Firearms and accessories account for more than 300,000 jobs and more than $6 billion in direct annual wages. According to The Firearms Industry Trade Association, the industry also accounts for nearly $7 billion in annual tax revenue. Given the business' size, it is obvious that plenty of people are looking to get involved in the industry. This also means that they will be in need of merchant services for firearms. Unfortunately, the challenges surrounding the firearms industry makes finding reliable credit card processing companies difficult.
Challenges of High Risk Firearm Payment Processing
To be successful in almost any business these days, you have to be able to process online payments. And for most companies this is a small issue, but for guns and firearms it is not. Tier-1 credit card processors are notorious for shying away from what will require high risk credit card processing. Even if you are initially approved, there is a chance that these same traditional payment processors and aggregators will shut you down without notice.
Why Tier-1 Merchants Might Terminate Your Account
For starters, there are two main reasons that a processor or bank will reject or terminate an account: Monetary risk or Reputational risk. Now we both know that firearm merchants have no problem selling guns and accessories online, so the real issues must stem from the reputation that gun friendly merchants bear.
Common factors that point to reputational risks include: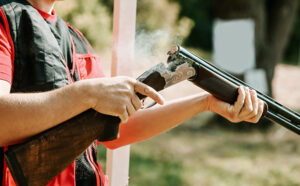 The sale of dangerous weapons

Liability after a firearm accident

The potential for fraudulent activity
Other risk factors unrelated to reputation include:
High volume transactions
Seasonal sales cycles
No matter the specific challenge, getting your firearm ecommerce merchant account terminated is a blow from which your business is unlikely to recover. The minute payments start getting declined, customers will walk away in droves.
Maintaining your Merchant Services for Firearms
Once you have established your online website, much of keeping it falls on you. Since your account could be terminated without cause, it will certainly be terminated if you do something wrong. To prevent this, you must make absolutely sure you:
Are familiar with firearm legislation

Find a gun friendly web host

Understand the risk of fraud

Find ways to combat fraud

Provide a comprehensive purchasing policy to your customers
Stay up on Gun-Related Laws and Legislation
It is no secret that firearms are a tightly-regulated business. More than that, it is a business constantly bombarded with new rules and legislation that changes from state to state. It is imperative that you understand the laws currently in place and those being considered. This is an even bigger challenge if you intend to ship firearms or ammunition to other states. Failing to observe all applicable legislation could easily result in the swift death of your business.
Find a Web Host that Welcomes High Risk
When hunting for a web host, you must make sure it will welcome your firearm business. Unfortunately, this means painstakingly reading each prospective host's Terms of Service (TOS). Yes, you must read every word of these lengthy, mind-numbing documents. If you do not, you run the risk of setting up your entire site only to have it removed later. This is not simply a hassle; it could seriously damage or delay your business. Take a look online as well for suggestions that may help you on your search.
Identify and Combat Fraud
Identity theft and merchant services fraud accounts for huge losses in the United States. In 2018, according to a 2019 fraud study, the out-of-pocket cost for victims of fraud was nearly $2 billion. Because so many of these crimes stem from online perpetrators, people are increasingly wary of online purchases. If you want your business to be successful, it is crucial that you put your customers' minds at ease. Do your part to keep your site PCI compliant and secure so that you and your customers are safe.
In addition to that, be aware of where your identifiable fraud is coming from. This may point to a weak point in your company. For example, if you are dealing with a high amount of friendly fraud (aka. chargebacks), take a look at your return policy, the accessibility of your contact information, and your after-purchase follow up. These are common places that cause unnecessary chargebacks to an account, however there are ways they can be mitigated.
Limit your Personal Liability
As you already know, the firearms industry is surrounded by controversy. If you are not careful, you could even find yourself liable if a firearm you sell is used illegally. To protect yourself from potential liability, make sure to provide a detailed purchasing policy. Also ensure that your customers are required to read and sign it before they can make purchases. Because legal terminology may not be your specialty, consulting an attorney about the exact wording might be worth the expense. Getting wrapped up in a lawsuit could cost you time, money and possibly your business.
Ensure Your Site is Secure for Credit Card Processing
Once you have chosen a suitable web host and secured online payment processing for firearms, consider your site's security. Despite the cost, purchasing a Secure Sockets Layer (SSL) or Transport Layer Security (TLS) is a smart move. Your customers will feel more confident, and you will not have to worry about losing potential sales over security concerns.
What are SSLs and TLSs?
Without getting unnecessarily complicated, SSLs and TLSs are security protocols that keep sensitive information out of the hands of crooks. With SSL/TLS, your customers will have security and peace of mind when they shop on your site. It only takes one security breach to hurt your business, so you must take the necessary precautions.
Applying for an Online Firearm Merchant Services
Applying for firearms merchant services is not markedly more challenging than applying for a job, loan or anything else. When you apply, make sure you have your:
Personal information

Banking information

Social Security Number

Company Website URL
The bank which will approve your account will also ask for the following information. This is used to gauge your risk factors and set you up with an appropriate account for your gun friendly business.
Your credit history

How long you have been in business

Whether you have had previous merchant accounts

Whether you have had bankruptcies, liens, etc.
Even if you have a few spots on your financial record, it is crucial that you be honest. Most hurdles can be overcome.