Subscription-style businesses are growing rapidly. Many companies that utilized the purchase and pay are now adopting the continuity subscription business model. The reason for this is because there are many perks to billing or charging consumers on a recurring basis.
With the continuity model, your company can experience substantial growth and more revenue along with CLV's (customer lifetime value). This allows the business owner to expand the business faster and easier. 
Benefits of Subscription Services
Predictive Recurring Revenue
With a straight-sale model, your business must constantly convert customers to make sales. This is the only way that you can earn revenue. Unfortunately, this straight-sale model can be very costly to the business owner because of its unpredictability. Some months there will be a big increase while others will show to only incrementally climb. This is bad news for the predictability.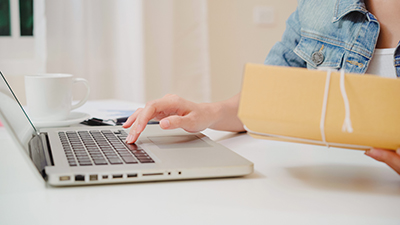 But with a subscription model, your acquired customers continue to make payments over standard increments of time. This can be weekly, monthly, or even yearly, depending on your business's service. With this option, the recurring revenue amount is decided when the customer places their first order which allows your company to chart the expected income over a longer period of time. Knowing the expected sales throughout the year allows for more concise inventory ordering and better money management overall.
Subscription Pricing Model
Being able to charge customers in installments for your products or services many times keeps them happier. This is because it is much easier to pay $20 each month rather than $200 at one time (even though throughout a 12 month period, the customer will end up paying more than a straight sale). This is due to a price barrier that appears in each customer's mind. Often, people will have a price limit for what they want to spend on a certain product or service. So when they see that they can plan ahead and make subscription installments, it is easier for them to stomach. This very much has to do with how the customer's brain works and their loyalty.
Recurring payments to a consumer is most often placed on a credit card rather than a debit card. This is due to the continuing use of credit card points, miles, and rewards. So accepting all types of cards and allowing a flexible payment schedule are both great aspects of the subscription pricing model on a customer.
Increased Return on Acquisition
When using a straight-sale tactic in your business, there is typically a standard return on acquisition for each of the products or services that you sell. This can be really good, but it can also limit your business' ability to build on its investments. So with a subscription service, processing a sale on a recurring basis will lead to a larger profit for the same services that you sell.
The longer the customer stays subscribed, the better the value they bring to your business. The subscribers can also enjoy the benefits that your company may have to offer. And, if your products improve, your subscription customers also reap the benefits.
Relationship Building Platform
Having constant contact with your customers lets you build trust with them over time. And when your customers trust you, it makes it easier to upsell and market your services. Because you already have a good relationship with your customers, they are more inclined to be receptive to any value you may be offering. This is a multi-tiered advantage. On one level, you can utilize the happiness of your customers to review and promote your site organically. Because they have an open connection to you and your business, they will feel more inclined to promote you. Another level of this leverages your existing customer base to sell additional products or services. This can be add-ons to your site or can be through partnerships with other complementary sites that add to your income. Either way, these are both viable options for capitalizing on your customer base.
Model of Subscription Payments
It is important that your business can accept all forms of payments such as debit, credit, and ACH. Different customers will prefer to use different forms of payment types. So, in order to enable your site to accept each of these transactions, you will need to find an online credit card processing provider that can handle the larger load of subscription recurring payments. With subscription payment processing, you will have a secure way of accepting any transaction types that your customers throw at you.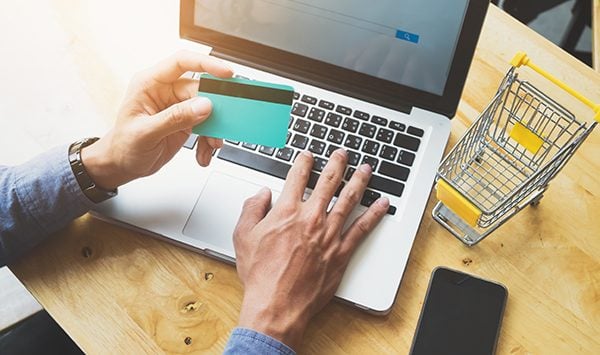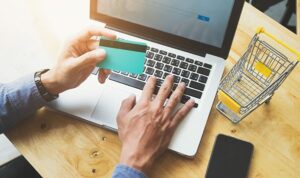 Unfortunately, the continuity subscription model is considered high risk to banks and credit card processing companies. This can be due to many reasons, but most commonly is because of merchant services fraud, chargebacks, and, in some cases, negative option billing. So where should subscription businesses turn? To a high risk merchant account provider.
High risk merchant accounts
These types of accounts come equipped with a large variety of helpful features that subscription business models can take advantage of.
Knowledgeable account representatives guide you through the application process and pair you with the best bank for your business needs.

A suite of tools to help

credit card fraud prevention for merchants

. This ranges from early chargeback protection to PCI compliant gateways and other

eCommerce merchant

needs.

Secure

shopping cart integration

s as well as other plug-ins and additives to implement onto your continuity subscription service.
You want a subscription merchant account provider that you can trust. When you know your merchant account is safe and secure you are able to devote your time and energy to other areas of your business.