Nutraceuticals refer to any supplements that reside at the intersection of nutrition and pharmaceutical. This includes dietary supplements and food additive products. Male enhancement products are now one of the top selling nutraceutical products on the market. As more men face challenges with their performance in the bedroom, male enhancement products have continued to fly off the shelves, both common and custom. This is why so many have attempted to get their start in the male enhancement business. But there are high risk aspects of the nutraceutical industry that will hold your business up from getting started right away. By taking the proper precautions and planning ahead, you will be able to foresee the journey and mitigate your risk.
Step 1: Determine a Business Plan
The first and most important part of beginning any type of business is your plan. It is not advisable to start selling anything without one. This mitigates risk and helps you get through the thick and thin of business management. A few questions come to mind when brainstorming for something like this.
Will you be selling only online or will you have a physical store as well? If you only want to do business through your website, then you will be focusing on digital marketing, search engine optimization, and customer acquisition through social media/ online advertisements. On the other hand, if you are looking to open a physical storefront for your customers (either in place of or in addition to your website) you will need to employ more traditional tactics for sales. You will also need to secure retail solutions and a point-of-sale terminal (POS).
Are you going to sell straight-to-consumer or through a continuity subscription service?

This differentiation will mean a whole structure change. By selling straight to consumers on a one-off basis you will get customers easier but not necessarily retain them. While for subscription services, businesses find that retention is easier due to the recurring nature of the business, but convincing their customers to pull the trigger is more difficult. There are also blended options where you can offer both options, which will be a great value-add for a startup.

Is your focus on a Business-to-Consumer or Business-to-Business strategy?

Are you going to sell wholesale to other businesses or will you put your hat in the ring and sell them under your own brand. This is another option that can be done in conjunction with the other. You can sell on your site to consumers as well as in bulk to other companies. Both options have their advantages and disadvantages, so consider them as you find your structure.

Who are your customers and where do you find them?

Obviously, the gender of your customer base will be male, but there are other characteristics to consider. Will you be selling premium products to users who are willing to spend more money or will you price low to capture a more general audience? This will greatly determine what platforms to use in order to get in front of your prospective consumers.

How fast do you want to grow this business?

By devoting only a few hours a week to the business, you cannot expect to scale at a great speed. The more you devote to market and advertise your company, the bigger the response will be overall. Take this into consideration before you start your male enhancement business so that you can manage all expectations.
A large part of your success will depend on how in-depth you plan for your male enhancement nutraceutical company.
Step 2: Set Up Your Infrastructure
Here is where you begin to put your plan into action. And setting yourself up to grow is no easy task. Your website, manufacturing, and shipping need to all be interconnected and scalable if you plan on growing to a substantial size. The reliability and service that you provide will also be very closely tied to how well you implement these aspects of your business.
Website
As noted above, your male enhancement supplements website is important. This is the face of your business for consumers and they typically have a standard that they are looking for. The information should be straightforward and concise while also interesting enough to encourage a sale. A balance is needed to achieve this perfect mixture. The look and feel will be different depending on your plans for the customer base, subscription vs. straight-sale, and whether or not you will be dealing with other businesses. Take a look at your competition for ideas on how to execute this balance and take into consideration how your customer will feel when finding your site.
Manufacturing
The most important part of any nutraceutical supplement business is the products that you sell. Not only do they have to work, but they also need to abide by legality rules and order requirements. If you grow too big and cannot manufacture the products quickly enough, that is an issue. Look back on how big you want to grow your nutraceutical business and find a manufacturer that can handle the volume. Even if you don't use it right away, knowing that you can if you need to is important.
Shipping
Unless you are planning on shipping all products on your own, you will need to partner with a shipper. In some cases, your manufacturer will have a connection with a reliable source, so consider asking them first. This choice comes down to the same considerations as your manufacturing service. Make sure that they can handle the number of shipments that you require. Plan ahead and all of this will go more smoothly. And also, have a backup. It never hurts to shop around when it means that your business will thrive.
How they handle their business is how they will handle your business. Your reputation in nutraceuticals is crucial to the quality of your products and ordering experience.
Step 3: Find a High Risk Merchant Account
Supplements are high risk. This means that nutraceutical male enhancements are high risk. Due to the fact that the nutraceutical industry is unregulated, they are found to be a higher reputational risk for supporting banks. Companies that make these products are considered by the government, banking systems, and merchant service providers to fall into a harder to place category. How then do you, as a business owner of a male enhancement nutraceutical company, obtain a merchant account in order to sell online? Well, it starts first with your payment processor.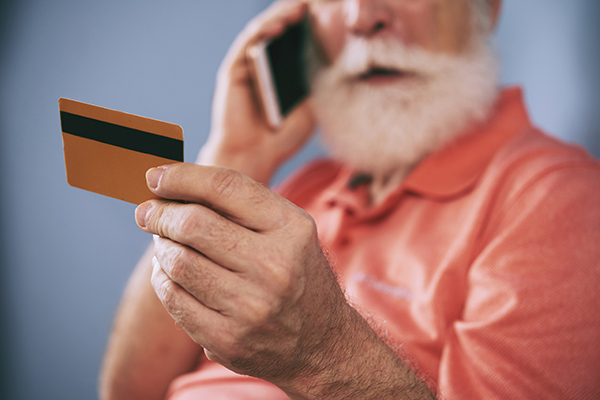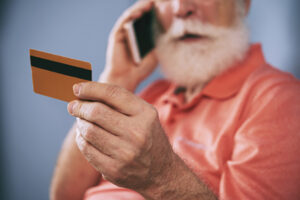 There are two types of credit card processing companies out there. First is the tier one, traditional providers that only accept low risk business types. Then there are the high risk payment facilitators that have the support, security, and flexibility for hard to place business types. This is where a business such as male enhancement supplements falls in.
Do your research and find a merchant account that is able to support you even after knowing what you sell. Don't fall for auto-approvals and instant processing capabilities because of the high chance that you will be shut down and blacklisted.
Provide necessary documentation
Once you have found the right high risk credit card processing provider for your natural nutraceutical male enhancement business, you'll need to gather the required documents in order to get started. Most payment processors will require:
Government issued ID

An official bank letter or voided check

A valid social security number (SSN) or employer identification number (EIN)
Those who have prior processing can also provide their last three months of bank statements to show that their volume and reliability. This helps the bank get to know you and will help to get lower rates and fees.
Once you have the necessary items to prove your business, you should be able to go through the application process. It is best to have your documentation prepared upfront for a smooth application process.
Getting a nutra credit card processing system in place is no easy task for the business owner who wants to delve into male enhancement. But the process is worth it for the security that comes with a PCI compliant online virtual terminal for processing payments.
Step 4: Market Your Business Online
Running a successful online marketing campaign takes planning and execution. And executing your marketing strategy is the final piece of your business' success. Whether you plan on doing this yourself or hiring a firm to handle it for you, it is necessary for customers to be able to find you.
Starting with the grassroots tactics of optimizing your website will help your business from every angle. Then expand to social media platforms and eventually begin to purchase advertising spots where your customers frequent. Online marketing includes social media, electronic newsletters, and consistency in re-marketing to your audience. Doing this effectively will help generate traffic to your products.
This aspect is an ongoing part of your business and will change as you change. Know your customer base and find out what catches their attention.
Starting a high risk nutraceutical business for male enhancements may not be easy, but it will be rewarding. Providing a high quality product that is intended to help manage customers' health is always a great idea.