Generally speaking, the adult toy industry has a lot of stigma and misconceptions surrounding it. This includes the merchants who run businesses within. Preconceived notions limit the market by forcing consumers to only shop at designated sex shops or online. Although this reality is slowly beginning to change, for businesses in the industry, fighting misinformation is half the battle.
Cutting the Confusion Out
For new–and even existing–consumers who dabble in the adult market, purchasing adult toys can be a confusing venture. A dildo isn't like a shirt in that it can be worn and returned if the customer isn't satisfied. Although equally good purchases, as a merchant you probably shouldn't have a lax return policy when it comes to your adult products, a detail that customers despise. That's precisely why as a business owner it's partly your responsibility to aid in the process of educating. Of course while in addition to your main focus of selling.
Whether you add a section to your product's 'details' on your website or have clear labels in your physical store, any help is appreciated for confused buyers. Having knowledgeable and approachable staff members are also ideal in ensuring your customers can receive firsthand help. Going the extra mile almost always pays off.  For example, mentioning that the silicone toy a customer was eyeing doesn't play nice with silicone-based lubricants. Not only will this insight get you return customers, but also credibility in your field.
Breaking Stigmas About Adult Toys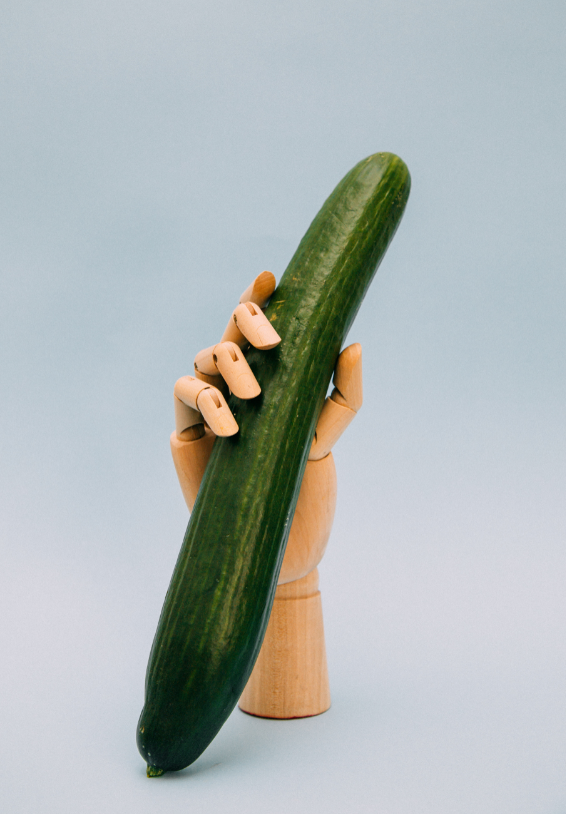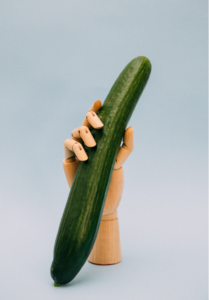 Simply being under the umbrella of the adult industry will, unfortunately, come with a lot of stigma from the public. Combating this stigma is complicated but worthwhile in promoting your products.

One of the major stigmas against sex toys is their inclusion in relationships. Baffling enough, to some, sex toys are linked to a perpetually single girls or a dominatrix wearing an all-leather getup. Defying these stereotypes promotes sales and brings ease to those who don't fall into the societal expectation. In fact, most sex toy users don't fall under either of these classifications.
In the sex-negative society we find ourselves in, men face a ridiculous amount of shame when it comes to using sex toys or any type of product for that matter. Whether that stems from expectations of masculinity or plain ignorance, this stigma is outdated and frankly irrelevant. Any and all individuals (of age) should feel comfortable buying whatever product or toy that enhances their pleasure.
While there are many more specific stigmas that exist against adult toys and the overall industry, focusing on the positives is much more beneficial in the long run. Dispelling these negative stereotypes and stigmas as a merchant in the adult industry is vital in creating a more sex-positive society.
Standing Out from Competitors
Whether your business is strictly e-commerce or you own a physical establishment that sells adult products, being in the billion dollar adult market your business will have a multitude of competitors who sell similar products. Standing out from the crowd has its challenges, especially when it comes to this particular industry which grows daily.
Looking at the pitfalls of other business is one way to grow your brand and expand on missed opportunities. Providing excellent customer service is the best way to combat the confusion so many customers find themselves feeling as they step into an adult store or click on your webpage. Customers shouldn't feel more confused after leaving your business than when they came in.
Subscription Adult Toy Services
A new vertical that has recently made a splash, in the adult toy industry and beyond, has been subscription services. From boxes to just regular products set to a monthly schedule, subscription services grant the opportunity for consumers to experience something on the regular but with a twist.
In the adult market, this begins to alter the sex shop stigma by breaking customers out of typical consumption habits. The next step is to expose them to new products and fetishes that they might not have realized they wanted.
This is an excellent opportunity to broaden your clientele's interests. Likewise, consistently subscription adult toy purchases are nothing to balk at. The potential is virtually untapped to what your business could do in this arena with existing products from your supply.
Rejected or Shut Down for Selling Adult Toy Products?
You may find it difficult to secure an adult payment gateway because your industry is considered high risk by many banks and credit card processing companies. Unlike traditional payment services, high risk providers are capable of supporting your business type. Search for a high risk merchant account from a provider that has PCI compliant and secure virtual terminals that you can use to process all card types. They will also be able to set you up with risk mitigation procedures that will help reduce fraud and chargebacks. This eCommerce solution will make your adult toy business much more profitable.