When starting an online Certified Public Accounting (CPA) business, there are a few things to consider. Consider the startup costs, what software you will be using, how you'll get your customers, and finally processing payments for it. Each of these steps has its own holdups, but surprisingly, the toughest aspect of the whole thing is securing credit card processing for accounting. Because this industry is high risk, finding a merchant account for it requires time and patience. Find out how you can begin your accounting business, one step at a time.
Consider Startup Costs
There's always some startup costs for an online business. You will need to first get certified to become a CPA. That will require some time and money, but once you get that, most other things are much easier.
You will need a website, so paying for the hosting and building of the site will be a requirement. Each other step also requires either time or money to get going. Make a plan for your budget and the things that you want to do so that you can have an expectation of what it will cost. An online business providing CPA services will not have many long-standing recurring costs thankfully. Most of the costs will be upfront in order to get started with your CPA business.
Find Accounting Software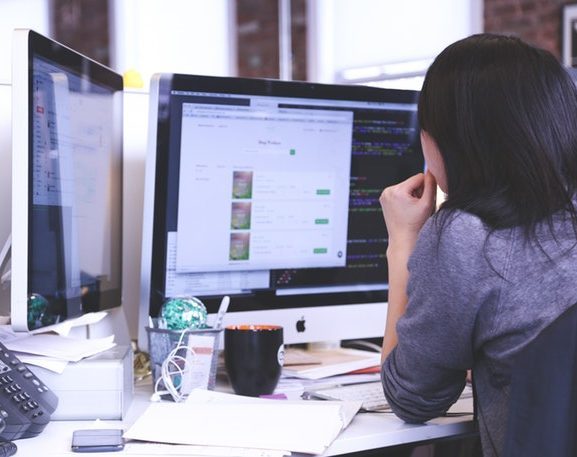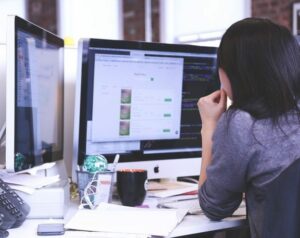 Software technology moves at a rapid pace. That said, you get to choose from a list of accounting software on the market. Use software that's comprehensive, easy to use, and can scale with you. Read all online reviews so you have a good idea of what most online businesses are using to run their companies. Compare the business offering that each software platform offers including their strengths, weaknesses, and integration possibilities.
Common integrations that may be useful include integrated payables, an easy CRM, and a virtual terminal plugin. Utilizing their platform to integrate into will allow seamless plugging on one single home page. This makes it easier for you to keep a handle on things when it's in one singular place.
Create an Accounting Website
Every CPA business operating online needs a professional website. Find a good web designer or site-building solution that will get you up and running as quickly as possible. Understand your industry and take a look at your competition to create an impressive site that will capture the attention of customers.
Think about what sections need to appear on the site and why. Make sure your graphics are captivating and all photos are clear. Also, make sure to optimize for search engine optimization (SEO) so that you will come up when a customer is searching online for businesses like yours. Many CPAs have web pages that share details that give visitors a chance to learn about their skills, work, and who they are. This streamlines the process of onboarding a new customer and allows them to make a more informed decision.
Websites are the lifeline between you and your customers. Consider writing a descriptive biography about your background so people get a sense of you as a CPA professional. Most visitors want to know your training and your previous work history. Make sure your pages are seamlessly linked to each other and that all plug-ins flow with your site. You will find that by having well-integrated plugins, your customers will have an easier time pulling the trigger and getting started. Then once you have earned business, a branded checkout page is important. Being able to accept credit card processing for accounting through an integrated payment gateway that looks and feels like your site ensures that your customers are comfortable as they pay for your services.
Begin Acquiring Customers
Think about who your customers are and where you can find them. This will be a huge driver for where you end up going with your business. Your goal at the end of the day will be to get in front of those potential customers and get them to consider you for their CPA needs. Show them how you set yourself apart from your competition and expand on how that will help their company.
Leads may also come from your personal network of friends, family, and previous coworkers inside your industry. Many CPA businesses just starting out have many of their customers coming from people that they already know. During this time you will want to set your business up to start finding external customers which will carry you farther in the long run.
Be creative when looking for leads as they can fall in your lap when you least expect it.
Market Your CPA Business
Research what's needed to market an online CPA business. Online advertisements, a social media presence, and physical mailers to potential customers are common tactics to use. But this all depends on the type of customers that you are looking for.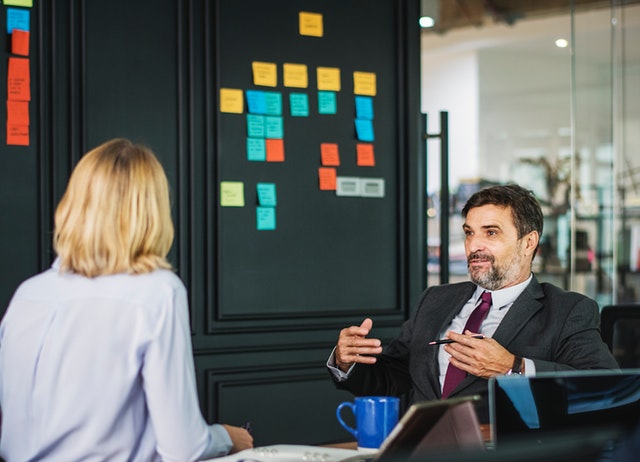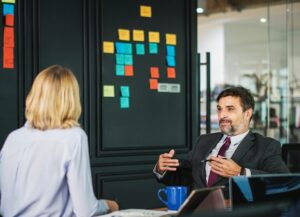 Get together the materials that will help your marketing initiatives before jumping all in. First, come up with a name that you will use for your CPA business. It should make sense to customers and tell them what you do without confusion. Then, develop a logo that grabs people's attention while also seamlessly pairing with your business name.
To begin with, you will want to rank on Google search engines. That starts with your CPA business website. Update the content frequently and target appropriate keywords. By focusing on this in the beginning, you will set yourself up for success. Take a look into what your competition is going after and try your hand at going after the same words. This way you will show your customers that you are a comparable solution to the top contenders in your space.
You can try to market your business yourself as you are in the startup phase, but if it becomes more of a distraction than a lead generator, consider working with an agency. They will expand upon your existing initiatives and ramp up your lead flow which will grow your business exponentially.
Find out what's the most effective form of marketing for a CPA business. Take the time to review other marketing campaigns for CPA companies you find online. This way you have some idea of what a marketing campaign looks like for your kind of company. Your marketing needs to speak to your customers and offers solutions.
Secure a CPA Merchant Account
The final step before getting your CPA business up and running is getting an accounting merchant account set up to be able to accept card payments online. It will allow you to accommodate more customers and grow your business by simply accepting credit cards. But this is where the difficulties begin with your online accounting business. Your industry is considered high risk by many banks because of its tendencies for losing money. In order to find a supportive bank, you will need to find a processor that has a track record for supporting high risk merchant accounts.
Why is accounting high risk?
Unfortunately, due to high chargeback rates, potential fraud, and customer expectations, this industry is found to be high risk by banks and credit card processing companies. Because of this, the online payment processing industry is often unable to accept your business type and get you set up.
Chargebacks are a customer's request for a refund by going through their bank instead of by asking you, the business owner. This is an issue with online businesses and creates a big hurdle for their bank and your merchant account. To help prevent chargebacks, there are a few steps that you can take.
Check in with your customers to ensure that they are satisfied before, during, and after your services.

Make your online contact information easily accessible if/ when a customer searches for it.

Setup early chargeback protection software so that you can handle the return before it becomes an issue.
Fraud
Do your best to curb any fraudulent activity by purchasing the right software and researching prevention tips. Not all types of fraud are preventable or even detectable, but for the instances that you do see, you will want to stop it. Your payment gateway provider may have tips to help prevent fraud on your account, so be sure to contact them first for help.
Do yourself a favor and make sure all customers understand your role and what you will be fulfilling. Any confusion breeds contempt and an unhappy customer. Be sure that they understand the likelihood of your work being scrutinized and let them know that it's normal to have questions once the work is done. Ensure open communication between yourself and your clients in order to mitigate some of this risk.
Necessary information to get started
When opening up a CPA merchant account, consider what information is needed. Have your driver's license available as well as your business tax ID number. A voided check or bank letter will also be requested to get started. And lastly, payment processors will want the last 3 months of statements from your bank or credit union. After the application's approval, you will be set up with a virtual terminal and online payment gateway to be able to accept transactions.
To start a CPA business ran online, there are many elements to consider. But once you get it rolling, the business basically supports itself.