Both the vape industry and the subscription box industry emerged within the past decade and grew at an extreme rate. On their own, they are valued at 10,260 million and over 3 billion in 2018 respectively. But the combination of these two markets creates a whole new area of opportunities to explore. If you are looking for a new business to start a subscription, the vape merchant services business is a great idea.
More About Vape Products
Vape is the slang term for an electronic cigarette or some similar device that produces vapor for inhalation. This vapor is not in the form of smoke, but rather an aerosol consisting of very fine particles.  E-cigarettes and vapes require juice (also called e-liquid) that is filled in the tank of the cartridge and heated up to produce the vapor. This juice comes in a wide variety of flavors such as sweet or fruity. Vape pens and e-cigarettes are easy to carry, quiet, and do not produce smoke, which is a big plus for users. They can be found in smoke shops all over the country, as well as bought online.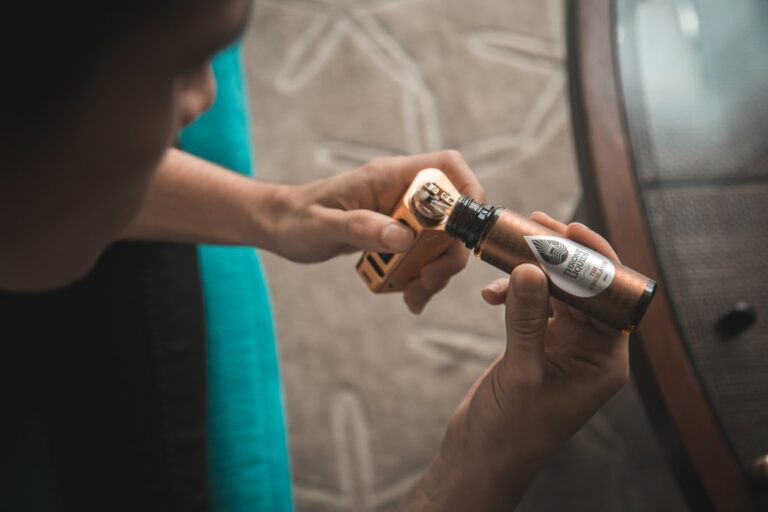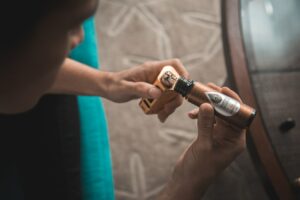 Any item that can be purchased online and is constantly needing to be refilled or fixed is a perfect candidate for subscription services.
Customers Love Subscriptions
Subscription boxes are a recurring delivery of certain products to consumers who sign up for them online. Besides being a means of selling products, it works as an effective marketing strategy. Consumers enjoy having recurring subscriptions to products that they use often because it saves them a trip to the store. They also enjoy being able to sample new things and even discover products that they enjoy more than their usual go-to.
Once a business like this scales, the costs drop. You end up saving time and money with a recurring subscription-type company.
Current trending box types include:
Vape subscription boxes have only recently become available and the businesses providing them are cornering the market. Finding your way into this niche may be one of the best things that you can do as a vape subscription merchant.
Beginning Your Vape Subscription Box
One key to a successful subscription business for vape products is nailing the first steps. If you can plan accordingly, the success of your box will be quicker. Create a business plan that includes all of the basics of subscription and recurring businesses.
 1. Customer profile
Get to know your ideal customer. Who they are, what they like, and their age is all basics to know. The more time you take on this part, the better you will be prepared for the following steps.
 2. Fulfillment & shipping
Depending on how big you are, this might all be done from your home. But as you grow and your demand rises, you will need to begin looking into shipping and fulfillment centers that can take some of that burden.
 3. eCommerce website
Building a site that is easy to use, simple to find, and pretty to look at is a balancing act. But in the new customer expectations of online shopping, it is required. There are so many options for the same products online that you need to be able to optimize for what sets you apart. Take the time to build your vape subscription site and target keywords that will help you acquire new customers and, hopefully, keep them.
 4. Abandonment & churn
Be aware of where you have common customer churn and take the time to fix it. It's hard enough to get the attention of potential customers, you don't need a reason to lose them. Decrease abandonment and increase profits incrementally.
 5. Marketing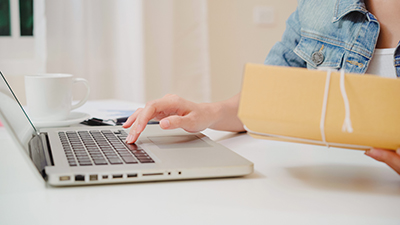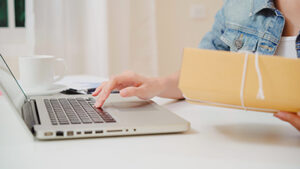 This will take into consideration the customer profile that you put together. If you know your consumer well, you will know how to reach out to them. It could be via social media, pay-per-click (PPC) ads, or traditional mail, but will depend on who you're trying to find.
 6. Recurring billing
Be sure to have the basics for implementing recurring billing. The customer should be able to enter their payment information once and never again. An auto-updater is a great option to implement as well. If a customer has to change their card number, it will automatically update so that they never miss a box.
 7. Payment processing
This is a no-brainer for any online business, being able to accept debit, credit, and ACH payments are important. But with vape subscription businesses this isn't always so easy. The subscription industry is considered high risk by many banks and payment processors because of the fraud and chargebacks that occur more often than in other eCommerce merchant businesses. While on the other hand vape and e-cigarettes are at high risk because of the legal issues surrounding the market.
Finding a Business Merchant Account
In order to secure credit card processing for this space, you will need to find high risk payment processors that are able to accept subscription and vape businesses. This will be tough to find a processor and bank that accept both subscription and vape businesses, but not impossible with the right partner.
The first step is to seek out high risk payment processing companies. Many of them will have risk mitigation procedures to make your business pose less risk to the accepting bank. This is good for you and your vape subscription business.