Even though the industry as a whole is thriving, vape and e-cigarette merchant accounts of this type are hard to get. This points to the fact that reducing the risk in the industry is hard to do and therefore not many businesses do it. To begin understanding how to reduce risk in your vape and e-cig business, you must first understand what makes you risky in the first place.
Step 1: Know Your Risks
There are more than just a handful of measured risk factors, but in the vape industry, these are the most common. Vape and e-cigarette merchants have to deal with industry-specific risks as well as the holdbacks of any online business. Consider the 4 R's as you are beginning your journey running a company in this industry.
Regulations in the vape industry are constantly changing. Every day new rules are added, changed, and removed. This makes upkeep difficult and nobody likes this vulnerability. Merchants find it harder to keep track of compliance issues and banks dislike having to update their service terms for that industry type. It takes time and money to stay on top of, which is something that many other business types don't require. This increases your risk because of the constantly changing e-cigarette regulations that make it hard to comply with banks and merchant accounts.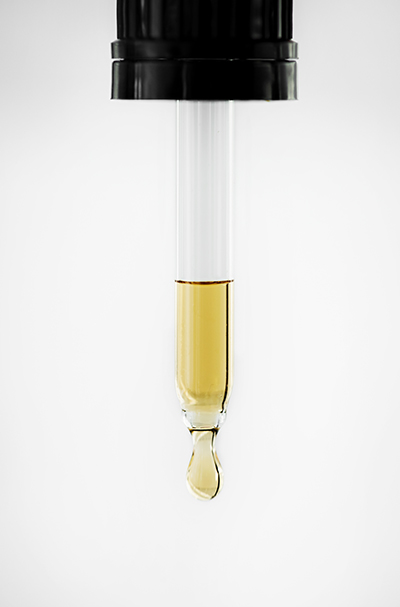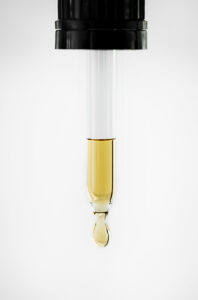 The vape and e-cig industry has its inherent drawbacks. People have mixed feelings about the use of the product itself. Health effects and strong opinions mar the industry. Banks don't always want to take a chance on businesses with a holdback such as this. They think it would add a sour note to their otherwise traditional industry types. This increases your risk because the number of banks willing to accept a stigmatized industry decreases extensively.
Unsatisfied customers are one thing that the vape industry finds itself dealing with a lot. Then with subpar customer service, this oftentimes pushes customers into enacting a chargeback in order to get their money back. Banks and payment processing companies track the number of chargebacks that are requested each month. With this information, they produce a percentage ratio. If this percentage goes over the industry standard of 3%, your business is in serious jeopardy of being shut down. This increases your risk because of the propensity to accrue chargebacks on your account when compared to other industries.
Fraud is prevalent in any business, but online companies see this issue more often. The impersonal aspect of the transaction allows scammers to more easily hide. Even worse is that there is not a solution for ending all types of fraud. Some things you will catch and others you won't. This increases your risk because of the extra steps that online vape businesses need to take in order to reduce fraud.
Step 2: Reduce These Risks
Understanding and combating risk factors takes a lot of work and a little bit of luck. Utilizing the mitigation procedures available to you will be a huge help as you scale your business.
Working with the ever-changing vape industry is really the only way to reduce this risk factor. Until the industry becomes more settled and accepted, this will be an issue. Stay on top of the changes and adjust as you see fit for your needs. Banks will be slow to change, but eventually this won't be the biggest issue that they see.
More research and long-term studies need to be conducted before people's ideas will be swayed. There are a lot of unsubstantiated claims from both sides of the coin that makes it hard to know the truth. Along with the regulations portion of this risk factor, it will not be helped overnight. This is a constantly developing aspect of the industry. Do your best to keep unverified claims to a minimum.
As with any business, dealing with unhappy customers and refunds is going to be a part of the job. But how you deal with it reflects on your future success. Customer retention issues are mostly caused by the mishandling of refunds. A good rule of thumb is if a customer is requesting a refund, give it to them. Don't give them just half, don't haggle them about why, and definitely don't just ignore them. If any of those things happen, your customer will reach out to their bank and get their money back anyway. But if they go this route, you will be penalized more than just giving back their money. The bank will get the money from your account, they'll count against your chargeback ratio, and you have surely lost a customer. If you get the opportunity to right a wrong, don't pass it up, there are other ways to protect your business from chargebacks.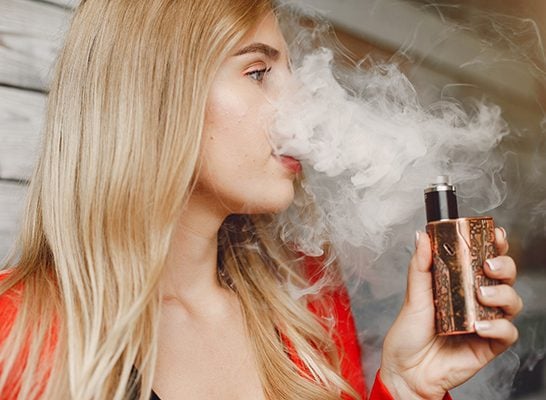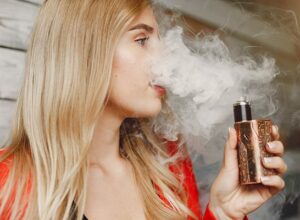 Many payment processors have plug-ins and monitoring tools to detect and stop possible fraudulent transactions. This often means implementing an extra layer that card payments get put through to verify the card number, name, address, etc. It is surprising how many of the possible fraud transactions are detected and prevented with these methods. Don't take any chances with closure and reach out to your vape and e-cig payment processor for ways to reduce online credit card fraud risks.
Step 3: Turn to a High Risk Provider
After going over the top few possible risk factors for this industry type, it is easy to see that these types of businesses are high risk. Entities such as banks and merchant service providers look at the factors and make snap judgements. Many times this judgement is not in the business owner's favor.
Tier 1, traditional, low-risk acquiring banks do not have the capability to support high risk accounts. Merchants, therefore, have to find a different way to get payment processing accounts for vape and e-cigarettes. High risk merchant accounts are the only option for industries deemed too risky. With a hard-to-place merchant account, businesses get the support and risk mitigation procedures to keep them compliant and accepting credit cards.
And at the end of the day, to continue supporting your vape and e-cig merchant account, get partnered with a high risk provider. You can get back to running your business quicker with a safe and secure credit card processing solution.