An online accounting business provides financial services to individuals, startups, and large businesses alike. Whether you provide traditional tax and accounting services or work on a consulting basis, obtaining a merchant account for accounting is essential. Start your online accounting business with integrated payables using the best accounting credit card processing company to ensure you remain in business with no risk of disruption. This means finding a high-risk merchant services provider that is capable of working with the accounting industry. Integrated payables are just another tool that can be used by your business to streamline the payment processing operation.
The Accounting Industry is High Risk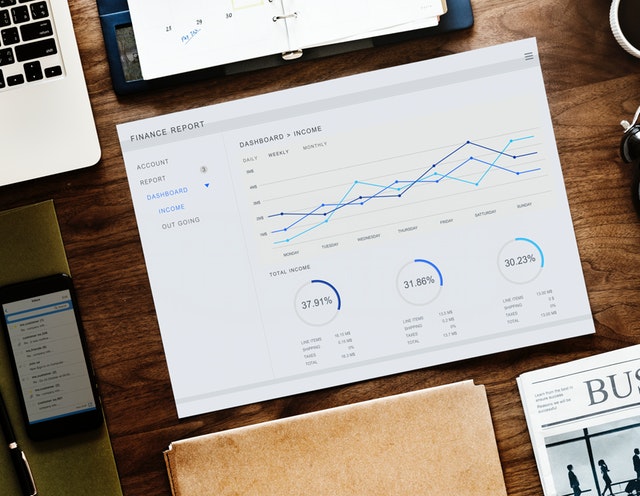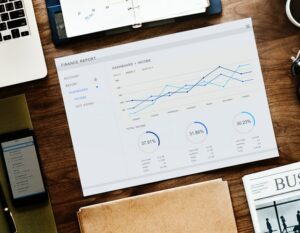 While running an online accounting service may be lucrative, it is also high risk to most financial institutions. Banks and payment processors are not likely to provide an accounting merchant account to a new business in the space. The reasons for this start with the fact that accounting services often involve processing more transactions than traditional industries. This points to a larger margin of error which is unappealing to the supporting processors.
When you are looking to have your online credit card processing account approved, it is best to steer clear of traditional, tier-one providers. Services such as Paypal, Braintree, Square, and Stripe are less willing to work with individuals who currently run businesses within industries deemed high risk.
There are other reasons an online accounting business may be considered high risk by traditional payment processors. This includes accepting multiple forms of payment, a varied clientele, dealing with services rather than physical products, high rates of fraud, and chargebacks.
Multiple forms of payment
Managing an accounting business requires flexibility when it comes to accepting payments. Accepting multiple forms of payment can put your business at a higher risk than those accepting one to three payment formats. The more payment formats you are willing to accept, the more risk you are willing to take on.
Varied clientele
While you may work with typically reliable clients, there is a chance that you may encounter one that is unreliable. Unreliable or untrustworthy clientele not only lead to a loss of revenue but also a loss of trust with your payment processor.
Fraudulent claims
Fraud claims are high in accounting and most money-centric industries. Fraud claims can result in the freezing or termination of your accounting credit card processing service if you are not using a suitable solution. Without an accounting payment gateway designed for high-risk businesses, you are putting yourself and your future at risk.
Chargebacks
Industries that have a chargeback rate higher than 3% pose a much greater risk to banks and loan offices. In the accounting industry, chargebacks and disputes are much higher than in traditional industries.
Risks of Using a Standard Payment Processor
Using a standard payment processor such as Paypal, Stripe, Braintree, or Square may seem ideal, but these processors are less than optimal for high risk. When you have an online accounting business, using a standard payment processor poses a number of risks, including:
Frozen Account:

Having your payment processing account frozen without warning will make you unable to conduct business until the issue is addressed and resolved.

Account Termination:

In some extreme cases, payment processors may terminate your entire account without warning or sufficient notice. If you do not have an alternative merchant account, your business may suffer.

Change in ToS:

As technology is rapidly changing and evolving, so are ToS, or Terms of Service agreements with most businesses. If a standard payment processor updates their TOS on a whim and prohibits online accounting businesses, you may be in jeopardy. Working with a high-risk merchant account provider for online accounting businesses is a way to drastically reduce any risk or threats.

Blacklisted Merchant:

If you are found to be processing outside of the processor's acceptable list, you will not only have your account terminated but you will also land on the TMF (Terminated Merchant File) List. Once on this list, you will be unable to get another merchant account until it becomes expunged years later or you fight to be removed.
How Integrated Payables Can Help
Using accounting integrated payables is one way to reduce the risk of running your business, collecting payments, and remaining profitable. With accounting integrated payments, streamline and condense all of the payments you receive into one singular payment. Some of the advantages of using accounting integrated payables for your own accounting business include:
Payment Timing Control: Take complete control over the payments you make to merchandisers, vendors, and other suppliers. Use integrated payment timing control features to send payments on-demand. Provide partners and vendors with payments immediately.

Seamless Integration: With simple integration solutions, process payments across various accounts and banks in less time. Expedite the process of processing payments by condensing invoices and expenses into on single file type. You can still allow clients to use multiple payment methods with less hassle while using integrated payables solutions.

Streamline Your Payments: Process more than one payment simultaneously in one central location. Even if you intend to allow multiple payment methods, do so with ease using integrated payables. Streamlined payments help keep better track of your business.

Improve Productivity: Improving productivity is a top priority for any business model, regardless of industry. Improve the productivity of your business with an all-in-one integrated payables solution. Using integrated payables is a way to ensure your payments are processed centrally. Use one file type to better manage and track the payments you have made and received.

Reduce Costs: An integrated payables solution is a great way to reduce the costs of running your online accounting business. By using state-of-the-art technology, maximize productivity and efficiency while accepting and processing payments.

Drastically Cut Back on Fraud: With the use of today's technology, drastically reduce fraud in your online accounting business. Reducing fraudulent claims and chargebacks is one way to keep your merchant account in good standing.


Steps to Obtain an Accounting Merchant Account
Obtain a merchant account for your online accounting business by providing pertinent business information to your trusted payment processor.
Details about the business owner and any partners involved will be the first thing that they ask for. You will need to provide your address, phone number, email address, SSN, and ID to start the application. Then, your business name and website will be the next on the list. Marketing material and social media sites will need to be reviewed by the bank to make sure that compliance standards are being met. Bank statements, as well as your account and routing number, will be asked for next. If you have had this business in the past, the last three months of those bank statements will be requested. But, if the company is new, your personal statements will suffice. This step is to prove that you will not be a financial risk to your acquiring bank.
Being prepared is the only way to expedite this application process. Provide the necessary material and be available to contact either via phone or email. A high-risk payment processor may take longer than other traditional methods, but the risk mitigation procedures are well worth it.