Almost everyone wants to live a healthy life, but not everyone has the time or the means to do so. For millions of people all over the world, nutraceutical supplements have become a way to help users reach their health and wellness goals. From vitamins to male enhancements, there is a huge range of nutraceuticals that people consume. But by far one of the most used supplement types involves weight loss. So if you've been thinking about starting a weight loss supplement company, now's a great time to do so.
Learn all about selling nutraceutical supplements online: how to get started, ways to avoid some of the industry risks, and even how to cut costs for your business.
First of All, What is a Nutraceutical?
In plain terms, a nutraceutical supplement is any product that offers more health benefits besides its generic nutritional value. Usually, they are repackaged into an easily consumable form, like a capsule, tablet, or oil dropper. 
The weight loss industry is well-known for its use of nutraceuticals. Each year Americans spend over $2.1 billion on weight loss pills alone. And about 15% of adults in the US have used a weight loss nutraceutical supplement at some point in their lives. With many adults seeking convenient ways to lose weight, a successful supplement company will help them along their weight loss journey and achieve their goals. 
Starting Your Weight Loss Supplement Business
Determining Your Offerings
The first step to starting a weight loss supplement business is the same as starting any other business. Ask yourself: What do you want to offer?
If you don't already have a proprietary product developed, a great option would be to buy weight loss supplements wholesale from a supplier. Sometimes a supplier will even offer additional services, like white label products and branded packaging. However, make sure to do thorough research on all of your options before coming to a decision; consumable products come with many laws and regulations to follow, and certain supplement brands have been known to contain illegal or banned substances.
You may also want to consider adding additional products to your store to upsell or cross-sell your customers. Merchandise like meal replacement bars, workout recovery supplements, and accessories are a great complement to any weight loss supplements you offer.
Establishing your business
From there, you'll want to take the necessary steps to establish your business. This includes applying for the necessary licenses and credentials required by your state and county. Additionally, you will want to set up systems to help you run your business. Think about what you'll need to handle invoicing, bookkeeping, administration duties, and other tasks.
Next comes the "online" part of your online business: your website. Make sure to include the following elements:
A homepage introducing your items.

Information about your company such as how customers can contact you.

Product pages, with a detailed description and ingredient list for each product.
You will also need a marketing plan to ensure that people are able to find your store and buy your products. If website development or marketing aren't your strong points, consider outsourcing the work or bringing someone on full-time to help you. This, along with social media accounts, will be your best option to have your website found online by your potential customers.
Once you've launched your website, you're almost ready to start selling nutraceutical supplements. The last couple of steps involve how your business will distribute the supplements as well as accepting payments through your online payment gateway.
Shipping your supplements
Like other consumable goods, weight loss nutraceuticals must be packaged and delivered with care. Some supplements require stable temperatures for maximum effectiveness, and even the best products won't do any good if the container has been destroyed in transit.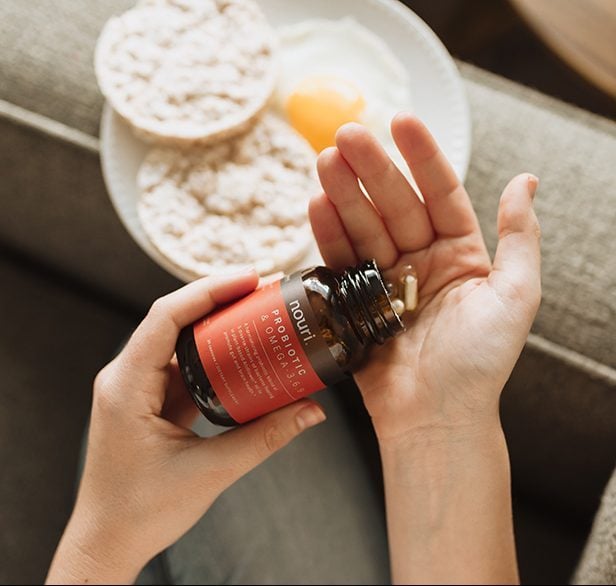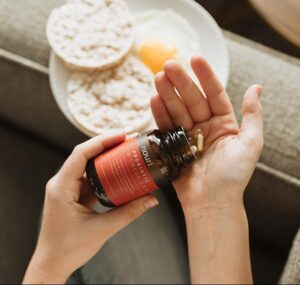 Your customers have placed their trust in you by purchasing your weight loss products, so efficient fulfillment processes are imperative.
But if the thought of packaging and shipping out products makes you want to reconsider starting a supplement company, don't close the tab yet. There is one way you can avoid doing this crucial step yourself.
Many online businesses today use the drop shipping method to hand deliveries off to their supplier. The supplying company handles all of the orders and sends them off to the customer, without the retailer getting involved with the fulfillment process. This model is especially useful for new businesses because you'll never end up with excess inventory. Because your supplements are made and shipped out from one place, it also cuts down on delivery time. 
If you decide to dropship supplements, periodically conduct quality checks on your products to ensure that they are up to your standard. Order a few supplements every quarter, gauge the shipping time, and examine the packaging and contents.
The Risky Side of Nutraceutical Supplements
Payment providers consider the nutraceutical industry high risk. This means that any weight loss supplement business will need a high risk merchant account in order to sell to their customers. Because of this, high risk businesses need to search harder and be ready to pay slightly higher prices.
For some, this is a hard pill to swallow (pun intended).
A high risk industry meets one or both of the following requirements:
Any supplement made or sold in the US must adhere to strict standards set by the Food and Drug Administration. In addition to that, supplement companies receive more chargebacks from customers that may be unsatisfied with their results. Because of these reasons, tier one, traditional banks typically avoid working with companies in the nutraceutical industry.
Reduce Your Weight Loss Supplements' Risk
To mitigate the risk of customer chargebacks and FDA regulations, first look at your products. Work with a trusted and experienced supplier to ensure that your merchandise meets all of the FDA's regulations. 

You will also want to educate your customers on the nutraceutical supplements you offer; the more they understand how to use your products, the better results they will receive. Add clear instructions on product usage on your website and on the packaging. If you offer high-quality supplements, that can help to bring down the number of chargebacks you receive.

Don't ever publish unsupported claims about your supplements. This is one of the biggest reasons that banks are wary of the supplement industry. By doing this, you are setting yourself up for a slimmer chance to find credit card processing and a higher chance of

upset customers.

Finally, look into

nutraceutical merchant services. Choosing a high risk nutraceutical account allows you to accept sales for your products without the possibility of losing revenue. These processors and supporting banks are the only secure way for you to accept debit, credit, and high risk ACH processing without the risk of account closure.
Benefits of a Nutraceutical Merchant Account 
Typical businesses will use a standard merchant account to process credit or debit card payments. However, as we've learned, banks see nutraceutical companies as a monetary and reputational risk. With a nutraceutical merchant account in place, you won't have to worry about having your hard-earned funds frozen or lost completely. 
Ideally, you'll also want to look for a merchant account that provides the latest in payment processing technology. Whether you need a mobile wireless terminal, POS solutions, or a secure virtual payment terminal, the right solution for you is out there.
Choosing the right nutraceutical merchant account for your weight loss supplement business takes away the stress of accepting payments. Focus on what matters most: your customers.