Because so many people deal with debt, many entrepreneurs consider starting up a debt consolidation company of their own. And while this may be a great move from a business standpoint, there are a few considerations to make before you begin. Finding a way to take customer payments should be number one. In order to do this, you will need a debt consolidation merchant account that is able to reduce your business risks before getting started. Find out how to get payment processing for debt consolidation so that you can start your business on the right foot.
Why are Debt Consolidation Businesses High Risk?
Debt consolidation companies provide much-needed relief for people who experience enormous financial burdens because of their debt. They are able to combine many different high-interest loans into a single one with a lower rate. This allows those with debt to reduce their total amount and help them pay it off faster.
For many Americans, debt is just another part of life. In fact, the total amount of debt owed in the US hit $13.95 trillion last year, according to a study conducted by NerdWallet. Last September, credit card balances that carried from one month to the next totaled $443.96 billion.
Even though it is widespread and common, traditional financial institutions such as banks and credit card processing companies consider debt consolidation to be a risky business to support. A large majority of merchant account providers will not work with debt consolidation businesses. And here are the 3 reasons why.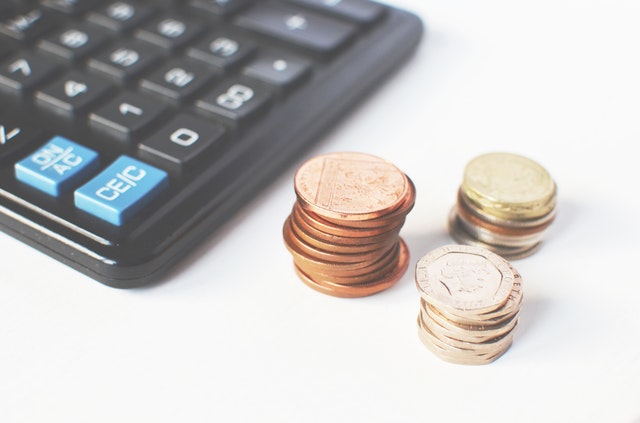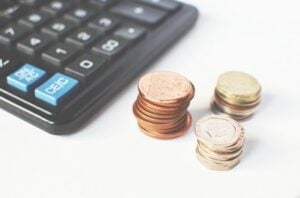 The client base may be unreliable

Recurring payments pose chargeback risks

Higher financial risk of fraud
1. The client base may be unreliable
People who need debt consolidation services are usually those experiencing some degree of financial stress. Many of them cannot make payments towards their financial obligations or have bad credit. So, they turn to debt consolidation specialists for a way out of their current situation.
However, debt consolidation doesn't mean that the debt disappears. These services still require payments from their clients. Consolidating doesn't change the customer's behavior and you may run into the same issues that landed the client in this situation in the first place. If this happens, it becomes the responsibility of the debt consolidation company to ensure they pay up; otherwise, they will have to cover the full amount.
2. Recurring payments pose chargeback risks
Most debt consolidation companies will charge their clients a recurring fee for the services performed. For people who already have trouble paying their existing bills, these fees often add to the issue, which lead to higher chargeback rates. Other times, clients may forget about the recurring fees completely and may initiate a chargeback when they see a suspicious-looking charge on their monthly statement.
Many businesses get hit with legitimate fraud and friendly fraud tactics, both of which increase a company's chargeback ratio. This ratio threshold is set by the payment processor and often cannot exceed 2% without the account being closed, however, there are chargeback protections that you can use on your site.
3. Higher financial risk of fraud
This is the biggest reason banks and credit card processors see debt consolidation companies as high risk.
Many times a client looking for your services is in financial distress. This causes that person to do things that are shady in the hope that they can get out of the debt they have found themselves in. Commonly customers of debt consolidation will be displeased with how the services are performed and cancel the service without paying. Sometimes caused by unrealistic expectations, the customer is displeased and will drop off or chargeback and transactions that have gone through.
When people are in desperate situations, they make desperate decisions. And banks don't like volatility.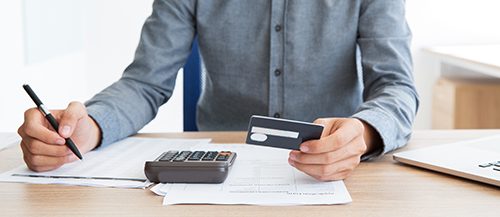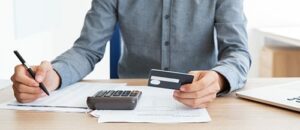 The Importance of High Risk Merchant Accounts
These reasons are hard to overcome with a regular tier-one merchant account. This is why it is important for you to apply for high risk credit card processing with your debt consolidation business. 
A merchant account allows your business to accept credit and debit cards; a high risk one is designed especially for high risk businesses that cannot obtain a merchant account through normal means. Traditional credit card processors like Stripe, Square, and Braintree typically avoid working with high risk companies, so high risk merchant account providers fulfill much-needed services for debt consolidation companies and others. 
With a high risk merchant account in place, your business will be able to accept card payments from your clients with increased security and fraud/chargeback protection in place. This ensures that your company can receive transactions as well as mitigate your risk along the way.
Many account providers also offer additional services your company may find helpful, including:
When you find a merchant account provider you're interested in working with, make sure to ask them about other services they offer that may be useful for your unique situation. This peace of mind allows you to focus on other parts of your business that may need attention, and free up space to help you scale your business to new heights.
Apply for Debt Consolidation Credit Card Processing
Once you find the right high risk merchant account provider for your debt consolidation business, it's time to apply for your very own high risk merchant account. As with many merchant account applications, a variety of documents are needed to assess the financial health and compliance of your company:
A color copy of your driver's license or another form of government-issued ID

Your Social Security Number or Employer Identification Number

A bank letter or voided check for the account you want the deposits into

3 months of your most recent personal or business bank statements

Business formation documents for your company

A fully-functioning website

Applicable terms of service on the website
Contact information that your customers can find on your site
Once your application has been sent in, you may receive terms that outline the changes required to approve your account. Take the time to make these changes correctly so that you can ensure your merchant account application is approved. Underwriting for these types of accounts is not an instant process. So these applications may take a few days to get an approval. Don't worry, though, with a high risk merchant account specifically for debt consolidation, you will have the right tools and the best support for your business.