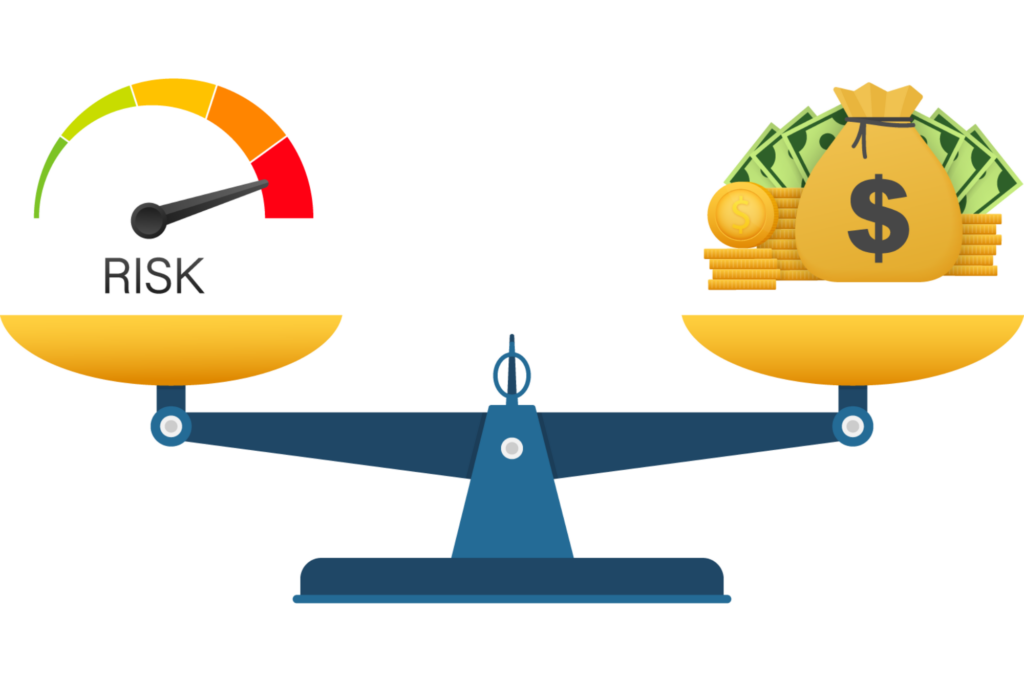 Obtaining a merchant account can be challenging, doubly so if you're attempting to open a high-risk merchant account. For those wondering what a merchant account is, it's simply a specialty bank account that enables businesses to process credit and debit card transactions. And with more than 80% of US-based transactions taking place via cards and other digital payment methods, there's never been a better time for business owners to apply for a merchant account.[1]Statista. "Market share of cash, credit cards, and other payment methods at point-of-sale (POS) in the United States in 2017, 2019, 2020, and 2021". Accessed January 24, 2023.
However, high-risk businesses can encounter some difficulty when applying for merchant accounts. Because many traditional financial firms—such as banks and credit unions—aim to reduce their financial exposure, they prefer to service low-risk businesses associated with less fiscal vulnerability. Fortunately, high-risk merchant accounts are available to high-risk businesses, allowing them to unlock payment processing and other merchant services they've long been denied.
Below, we explore how to approach a high-risk merchant account application, review the necessary requirements for obtaining one in today's competitive market, and even drop some helpful tips to speed up the process!
Is Your Business Considered High Risk?
Certain industries, business models, and operational practices carry with them more financial exposure than others. When applying for merchant services, financial institutions perform a risk assessment of that business. If their assessment results in said venture being dubbed a "high-risk business," the financial institution may deny their application due to the elevated financial risk associated with servicing the business.
Though, that's not the end of the road for high-risk businesses. As we said earlier, high-risk businesses may turn to high-risk merchant accounts in order to secure the services necessary for their operation. But before diving into how to obtain a high-risk merchant account, below is a quick rundown of some factors that may earn your business a high-risk categorization:
Elevated Chargebacks: Businesses more prone to chargebacks or those with high chargeback ratios will be considered high-risk businesses. Additionally, excessive chargebacks can result in the loss of payment processing capabilities altogether. (Always keep an eye on your chargebacks!)
High-Ticket Purchases: High-ticket purchases are risky for payment processors because if fraudulent charges take place on high-ticket amounts, they may be liable for that amount.
Probability of Fraud: Some industries are prone to fraud because they sell products with high resale values. (Examples include electronics, auto parts, and bikes.) These items pose heightened risks for merchant account providers.
New Businesses: Many new businesses fail in their first years of operation. Therefore, most startups fall into the high-risk category. Likewise, if you don't have experience managing a business, this may result in a high-risk categorization.
Low Credit Score: A low personal credit score may result in a high-risk label for your business, as this is thought to indicate you don't have a strong history of paying bills on time, honoring debts, and managing credit lines. In this case, you may have to obtain a bad credit merchant account.
Even if you have experience managing a business, maintain an excellent credit score, and run your operations efficiently, your business may be considered high risk if it operates in a high-risk industry. Let's explore a list of sectors in the high-risk category:
CBD
Adult Industry
Credit Repair
eCommerce
Debt Consolidation
Sports Betting
MLM
Travel
Tech Support
Nonprofits
Insurance
Tobacco & Vape
---
4 Requirements for a High-Risk Merchant Account
Before you apply for a high-risk merchant account, you should know the requirements. Let's explore all the things you'll need to be approved:
1. Business Information
A high-risk merchant account provider will require core details about your business, including its incorporation details, employer identification number (EIN), business insurance information, and other relevant documents.
2. Business Licenses
Additionally, you must provide information regarding your business license(s). This will vary by state and business—some states don't require a general business license, while some sectors require numerous licenses, permits, and certifications.
3. Business Bank Account
Before applying for a high-risk merchant account, you must have an existing business bank account. Even if brand new, you need to have a bank account open in your business's name in order to obtain a high-risk merchant account. Your provider will transfer your cleared funds from your merchant account into this bank account.
4. Rolling Reserve
If your business operates in a high-risk industry, your merchant account provider may require you to maintain a rolling reserve. A percentage of your sales will be set aside in this account to cover losses. You can think of it as a security blanket for the bank, as it ensures your business has enough money to cover chargebacks and other fees, should your account be terminated.
---
Steps to Apply for a High-Risk Merchant Account
Once you have gathered all the information required to open a high-risk merchant account, it's time to start the application process! But because providers must perform due diligence, especially when partnering with high-risk businesses, this process can be lengthy. However, approaching the application process correctly can help you speed up the process, avoid overpaying for payment processing, and steer clear of partnering with an unreputable provider. Let's explore the proper steps below:
Research High-Risk Merchant Account Providers
The first step is to find the best high-risk merchant account provider available for your business. While most traditional banks and credit unions don't offer merchant accounts to high-risk businesses, plenty of other merchant services providers will gladly offer services to your business.
There is a common misconception that payment service providers—Stripe, Square, and PayPal—offer high-risk merchant services. While these payment service providers will initially approve almost any business applying for services, they only perform due diligence after approval. If they see heightened risks during due diligence, they are known to increase costs or shut down accounts without warning.
While you may be in need of a merchant account now, do not skip this step. Comparing your options is the best way to avoid overpaying for payment processing. Likewise, it will ensure your high-risk merchant account provider has the tools and integrations you need to scale your business. Make sure to compare reviews, fees, integrations, and accepted card brands before making a decision.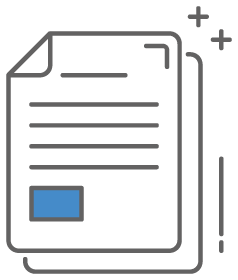 Submit an Application & Required Documents
So, you've found the perfect high-risk merchant account provider, what's next? It's time to submit your application! Gather up the previously-mentioned requirements, as well as a form of government-issued photo identification and a voided check or a direct deposit form from your business bank account.
Fortunately, most modern merchant account providers accept online applications, making the application process easy to complete from the comfort of your own space. Many providers also allow you to digitally upload documents to their portal, so you can speed up the process and save some trees.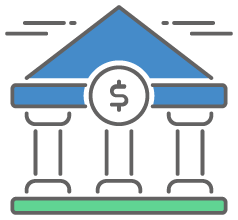 Bank Review Process
Now, the merchant account provider submits your package to the acquiring bank, which reviews your application to verify it meets its requirements for an account. During the review process, the bank may request additional documentation. Always be as responsive as possible during the bank review stage.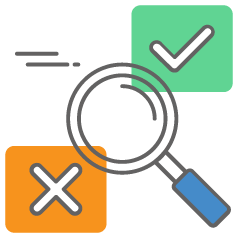 Review Stipulations & Required Changes 
There may be stipulations and requirements before your business is approved for a high-risk merchant account. If the provider or acquiring bank spots any issues with your application, they may request changes to ensure you comply with their specific policies, as well as general payment processing regulations.
For example, if you sell products requiring specific licenses or warning labels, the bank will confirm your packaging satisfies regulatory demands. The provider may also ask that you implement chargeback prevention strategies or fraud detection tools to reduce the financial exposure associated with servicing your business.
It's important to keep in mind that it's very common for a provider to request stipulations or account changes to reduce their level of risk.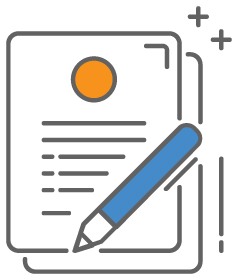 Underwriting 
The next stop is the underwriting process. At this stage, the acquiring bank completes its final assessment of your application and prepares for your business to begin accepting high-risk transactions. However, you should remain prepared for more requests. The bank or provider may ask for additional documents or for you to update a policy on your website.
Approval and Setup
After approval, you can finally set up your high-risk merchant account, but you don't have to do this alone. A deployment representative will offer guidance in opening your account and running a test transaction, as well as helping you with hardware and software integrations.
Payment Gateway Integration
If your business has an online store, integrating your high-risk merchant account with a payment gateway will enable you to accept payments online. (Again, your deployment representative will assist you with this step.)
For those unfamiliar, payment gateways are online portals that secure credit card data input by customers. Their main job is to facilitate communication between the customer, the merchant, and the payment processor. Your payment gateway will verify if a customer has permission to use a card using various verification tools, including address verification, CVV verification, and two-factor authentication.
---
8 Tips for Opening a High-Risk Merchant Account
Now that you're familiar with the requirements and application processing, below are some tips to ensure opening your high-risk merchant account goes smoothly.
1. Choose a provider specializing in high-risk processing
Don't waste your precious time on merchant account providers without high-risk experience. Partnering with high-risk merchants is challenging for financial institutions that only have low-risk experience. When you work with a merchant services provider with a unique understanding of the nature of your business, you have to access tools and resources designed to help mitigate payment risks.
Remember, the underwriting process can take weeks to complete, so applying to providers without high-risk experience will likely be a waste of time for you and your business.
2. Understand high-risk merchant fees & costs
It's imperative you know the fees associated with your high-risk merchant account. Unfortunately, as a high-risk merchant, you may incur higher payment processing costs than low-risk businesses. Let's explore some typical fees and charges to consider when comparing merchant account providers:
Processing fees
Chargeback fees
Early termination fees
Account setup fees
Reserve requirements
Late payment fees
Always double-check a merchant account provider's terms and conditions before making any commitments, as you may find hidden fees.
3. Know all of your processing needs
Before selecting a merchant account provider, list your payment processing needs. For example, do you need the process online and in-store payments? Do you want access to buy-now-pay-later (BNPL) services? Does your business want to process international transactions? All of this matters when you are selecting a high-risk merchant account provider!
Once you compile a list of your needs, ensure the providers on your shortlist can fulfill your demands.
4. Purchase equipment instead of leasing
If you need new hardware for processing payments, avoid leasing. While the upfront cost of hardware may seem like a bad deal, leasing is almost always more expensive in the long run. Likewise, many hardware leasing companies will make you sign long-term contracts, meaning you won't be able to change hardware devices without incurring hefty cancellation fees.
Lastly, many merchant account providers provide free or significantly-reduced hardware to their merchants. It's worth looking into whether any providers on your shortlist offer hardware deals!
5. Negotiate pricing
Many merchant account providers advertise their pricing upfront to provide transparency to merchants. However, while it's nice to compare pricing without seeking an official quote, many providers offer discounts if you provide more information about your processing volume. As a rule of thumb, the more payments and longer operating history, the cheaper your processing rates will be. And remember, if another merchant account provider has better rates, there's no harm in asking for a price match.
Note: If you don't have processing statements because you have a new business, your rates will lower once you establish a processing history.
6. Try to get short-term or month-to-month contracts
Avoid committing to long-term contracts. Many merchant account providers may attempt to lock your business into a three-year contract, eliminating your ability to switch processors until it's up. Instead, find a high-risk merchant account provider willing to offer short-term or rolling contracts. This ensures your business won't be stuck with excessive processing fees if you find an alternative option in the near future.
Also, many processors with contracts offer free termination. In this case, even if there is a yearly contract in the agreement, there's no penalty for canceling. If you have to sign a contract, ask about termination fees.
7. Avoid the MATCH list
Acquiring banks, merchant account providers, payment processors, and other payment stakeholders want to avoid unnecessary risks. One of the controls in place to prevent financial exposure is the Mastercard Alert To Control High-Risk Merchants (MATCH) list. This list provides information about high-risk merchants who have been previously terminated from other acquiring banks, making it easier for payment processors to avoid certain high-risk businesses.
When a MATCH search occurs, it combs the database for possible matches between a merchant's information and a MATCH merchant, up to the past five years.[2]Mastercard. "MATCH™". Accessed January 24, 2023.
Unfortunately, being added to this list can cause major issues for merchants, as they usually cannot get approved for payment processing for five years—not even from high-risk providers. So, it's wise for business owners to avoid this list at all costs.
8. Protect your business from chargebacks
Lastly, preventing chargebacks is of the utmost importance once you have a high-risk merchant account. Just because your merchant account provider initially partners with you, it doesn't mean they partner with you through an increased chargeback rate. Reducing transaction disputes will help you retain your merchant account and avoid increased fees later on.
So, what can your business do to prevent chargebacks? Let's explore some tips below:
Use chargeback prevention tools, such as CVV verification and two-factor authentication.
Register your merchant account under your trading name to prevent friendly fraud.
Always write honest and accurate product descriptions.
Provide clear shipping and return policies on your website.
Store transaction data to ensure you have ample evidence for any chargeback disputes.
Overall, implementing a comprehensive chargeback prevention strategy is the best way to protect your business and its cash flow!
---
How to Open a High-Risk Merchant Account
If you operate a high-risk business, obtaining a high-risk merchant account can help you access quick funding, affordable rates, dependable transactions, and a healthy reputation. By partnering with a merchant services provider with high-risk expertise, you can unlock these benefits and then some. Opt for a provider that won't penalize you for being a high-risk business, and elevate your payment operations today!
---
---