Financial analysts on average earn more than $40.00 per hour and upwards of $85,000 annually. Analysts in this field work to provide both individuals and businesses with sound investment advice through researching and trend watching. If you are in the industry and want to open your own practice, be aware of the hurdles. One of the main considerations is your application for a financial analysis payment gateway for accounting. Using a merchant account designed for financial analysis companies ensures the protection of your business and the ability to accept online payments.
Running a financial analysis business online is a great way to establish yourself in the industry and expand your clientele. Whether you are just starting out or are expanding your current business, the upsides are great. Offering your financial analyst services online provides you with an unlimited customer base and ample opportunities to network and scale.
Brainstorming Your Accounting Business Ideas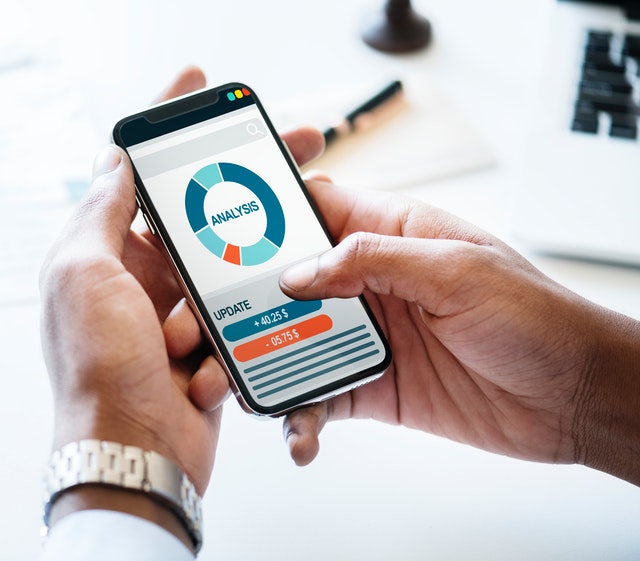 Before you can launch your financial analysis business, it is important to think about the services you will offer. Brainstorming the vision you have for your business is one of the best ways to begin. Consider the type of services you intend to offer and whether you plan to work with individuals, businesses, or both.
Develop a business plan
Developing your business plan and choosing a business model that is right for you is also imperative. When you are creating a financial analysis business plan, review and answer the following questions:
What type of financial analysis services do I intend to provide?

Who are my main clients? What are the demographics (age, location, gender, income level) of the clients I want to reach?

How do I plan to attract new clients who are in need of my advice? How will I build my portfolio both online and locally to establish myself?

What marketing methods do I plan to use to promote the services I offer? Is it better to seek word of mouth or launch online and offline marketing campaigns?

Who is working with me to manage clients, perform services, and handle the accounting aspect of the business? Will I be handling all sectors of my business independently, or do I need to hire others?

If I am planning to hire others, will I be working with contractors or full-time in-house employees?

Do I charge an hourly rate for the services I provide? Will there be individual pricing or do I offer packages for clients? How will I calculate the charges I present to each of my individual clients?

How will my customers pay for my services? Will I offer a recurring revenue model for my returning clients? Can I accept all payment types such as debit, credit, and ACH?
The Importance of Financial Analysis Payment Processing
Following the last few questions, it is important to be able to accept all types of card payments. Finding financial analysis payment gateway providers is essential when you intend to work with individuals, businesses, and corporations. A financial analysis payment gateway, if set up correctly, will be able to support your business as it grows.
As you continue to expand your practice, you will be processing more payments day after day. Additionally, you may also be accepting increasingly larger payments as you begin to work with bigger clients. This makes ensuring that you can accept all forms of payment more important. In order to do this, partnering with a payment facilitator that is accepting of your business is essential. Financial analysis businesses are often considered high risk because of the services that they offer. A high risk financial analysis payment processor is your best shot at obtaining a merchant account. Minimize the risk of having your merchant account flagged, disabled, or terminated by partnering with a processor in the hard to place space.
Risks of Not Using a Financial Analysis Payment Processor
Popular merchant account providers such as Paypal, Square, and Stripe are well-known, but they do not supply high risk merchant accounts. They prefer low risk accounts to support and will revoke your account if you get set up with them initially. Even as an experienced financial analyst in your industry, traditional payment processors will not accept your merchant account application.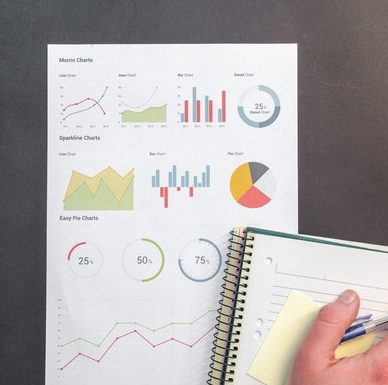 The financial analysis industry involves non-physical products, which is not the type of business that standard payment processors get involved in. Tier one, traditional payment processors such as Paypal and Square are more welcoming to standard business models and markets. Industries such as clothing, accessories, and even electronics are more welcome with standard payment processors than financial analysis companies.
If you apply for your merchant account via a tier one processor and you receive an approval, you are putting your business at risk. Some of the risks of using a standard payment processor when building your financial analysis business include:
A frozen account will be unable to process client transactions. This can happen after days, weeks, or months of processing seemingly without issues. In many cases, you may not even be aware of an issue with your payment processor until your account it closed. This prevents you from processing card payments until your account is resolved or closed.
Disruption of payments leads to more issues down the road. Your clients will become upset if they are unable to make a payment online. Upsetting your clients and causing a hassle may cause them to seek an alternative financial analysis business.
When a standard payment processor disables or terminates an account, they may do so without warning. Once your account is no longer active, you cannot accept payments, even from invoices you have already sent. Moving forward and attempting to receive another merchant account will be more difficult.
Steps to Obtain Your Financial Analysis Merchant Account
Whether you choose to work with individuals or large companies, accepting all payment types is extremely beneficial. When you have a high risk financial analysis payment processing service you can trust, you can begin growing your business without worry. A financial analysis merchant account provider welcomes businesses in the industry knowing full well the risks involved.
Upon submitting your application with high risk payment processing companies, you will need to provide personal and business details. Your information, business or personal bank account statements, and a live website will be the first things to provide when seeking a merchant account.
Managing your own financial analysis business is a way to truly make the most out of working in the industry. With broadened access to new clientele and the ability to network with professionals across the world, run your business with ease. Once you have your financial analysis merchant account, begin working with clients without the risk of disruption or loss.