Federal funding for small business owners has never been greater. Over the last year, the coronavirus has had serious consequences on small businesses in the United States. Likewise, opportunities to fund small businesses have reached record levels in response to COVID-19. There are a few different types of funding entrepreneurs and startups can receive. They can secure government small business loans, small business hardship grants, and federal funding for small business entities by various means. If you find yourself grappling with the effects of COVID-19, read on for more information on these different options.
The Impact of COVID-19 on Small Businesses
It's still hard to fully grasp the impact of COVID-19 on small businesses. However, what we do know is the pandemic has had a serious effect on the economy. Not only that but small businesses are taking the biggest hit. Forced shutdowns, employee layoffs, and drastic reductions in operating costs became commonplace. In addition, COVID-19 also highlighted the financial fragility of small businesses– 75% only had cash on hand for 2 months of expenses. In the midst of an uncertain financial crisis, many businesses have begun seeking loans to pay their bills.
If you find yourself or any businesses you know of in this situation, you are not alone. There are many different opportunities out there for relief, including legislature that is constantly evolving to embrace the challenges of the pandemic.
Government Small Business Loans
To aid small businesses during this unprecedented time, the U.S. government has created various programs for COVID-19 relief. In addition to federal loans, there are also state government small business loans to consider.
One of the popular programs for federal funding for small business operations, Economic Injury Disaster Loans (EIDLs) has made it possible for small businesses to cope with COVID-19 and stay afloat during the pandemic. Small business owners have also used SBA Express Bridge Loans to remain operational during these uncertain times. Government small business loans also include state programs designed to keep small businesses in circulation in a weakened economy.
Economic injury disaster loans (EIDL) through the SBA
The Small Business Administration (SBA) initiated the EIDL program to provide economic relief to companies and non-profits that have experienced a temporary loss of revenue during COVID-19. Therefore, EIDL loans meet an owner's financial expenses, capital, and operating costs, enabling them to continue to operate.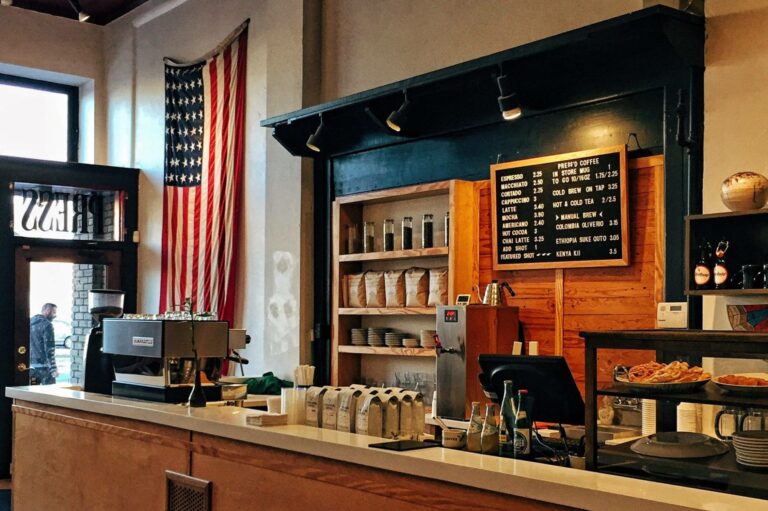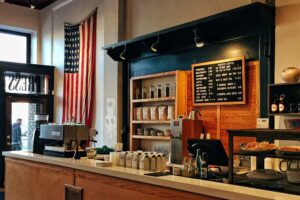 Businesses that use EIDL funding are able to continue healthcare benefits for employees, pay rent and utilities, and meet fixed debt obligations. The SBA defers payments on the loans for one year, although the borrower may still make payments. The interest still accrues during the deferral period.
The government small business loans, which include agricultural businesses, offer financing at fixed rates of 3.75% for businesses and 2.75% for nonprofits for a period of 30 years. If you apply for a loan of $25,000 or more, you need to provide collateral in the form of machinery, equipment, furnishings, and fixtures. The SBA provides a general security agreement (UCC) that outlines the assets a business can use for collateral.
SBA express bridge loans
Another option for government small business loans is through the SBA Express Bridge Loans program. These loans allow small businesses, who currently do business with an SBA Express Lender, to access $25,000 conveniently and fast.
The loans permit small businesses to meet temporary revenue losses and can be set up as either term loans or to bridge the financial gap while waiting to receive word on EIDL funding. Recipients can repay the loans, partially or fully, from EIDL loan proceeds.
Check with your state or municipality
You can also receive government small business loans through your state or local government. To find out about funding, check your state governor's website for current updates and information about COVID-19 relief. Access information about governors' websites through the National Governors Association.
You should also check municipal offerings for small businesses affected by COVID-19. For example, the City of Los Angeles Small Business Emergency Microloan Program covers businesses in Los Angeles and microenterprises in the city that provide low-income jobs to residents.
To receive a local loan, carefully review the eligibility requirements before applying. For example, applicants who apply for the Small Business Emergency Microloan Program in Los Angeles must have a "reasonable and responsible" credit history (review business credit score information here) and must use the loan only for working capital. They must be located inside LA. Owners who own 20% or more of their company must back the loan with a guarantee.
Government Grants for Small Business
Recently, government grants for small businesses have increased in response to COVID-19. As a refresher, grants are a type of aid that does not require repayment. Therefore, grants for small business owners are ideal for businesses on shaky ground. There are several forms of federal funding for small businesses in the form of grants. Small business hardship grants and PPP Loans are two of the most popular government grants for small business.
Additionally, for businesses in the entertainment industry, Shuttered Venue Operators Grants provide yet another option. You can also check with your state about what grants they may offer in small grants for business owners.
What are small business hardship grants?
Small business hardship grants allow businesses to stay afloat that have had to shut down temporarily or slow operations due to hardships. During the pandemic, these grants are available to small business owners. Grants for small business provided by the government do not have to be repaid, and therefore provide a nice safety net for businesses. Small business hardship grants are doubly important for anyone needing to pay for sick leave (due to COVID-19), pay utilities and rent, and cover fixed debts.
Small business hardship grants were created for relief during economic hardships. Thankfully, they have become a worthwhile resource for many small businesses during the pandemic.
EIDL emergency advances
While EIDL traditionally covers lending to businesses through the CARES Act, emergency advances through the program do not require repayment. By making an application to an EIDL, eligible applicants instantly receive an emergency advance on loans up to $10,000.
While the program defines the payment as an advance, the money technically does not have to be repaid. Even if an applicant receives a denial for their EIDL or does not accept the total loan, they can still receive the EIDL advance.
Payment protection program (PPP) forgiveness loans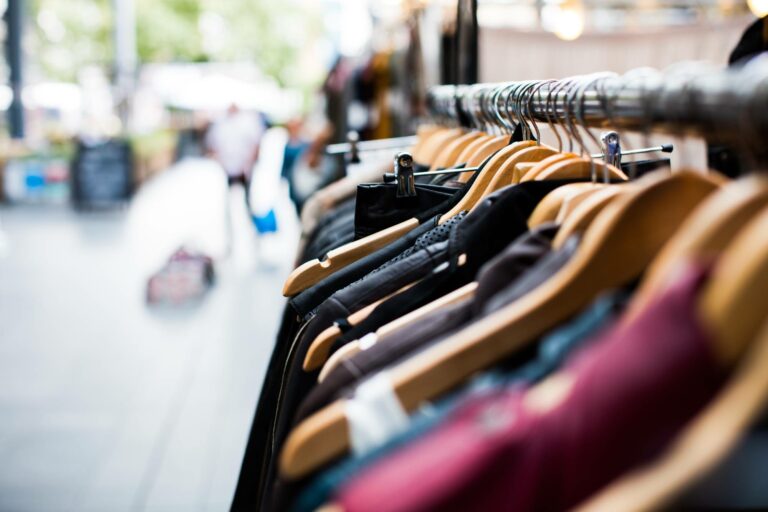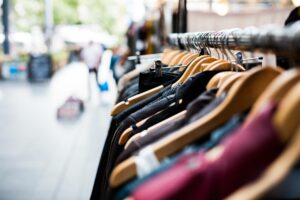 Although referred to as a loan, Payment Protection Program (PPP) loans are actually government grants for small businesses. These "loans" have made it possible for small businesses to cover their payroll costs and eligible expenses during the pandemic. The SBA currently offers both first draw and second draw PPP forgivable loans. As long as applicants use the proceeds for payroll costs and program-approved expenses during the 8 to 24 week period following loan funding, they can qualify for forgiveness. They just need to follow certain stipulations. For example, 60% of the loan proceeds must be directed toward paying employee salaries. Also, employee and compensation levels must be maintained during the funding period. Otherwise, this form of federal funding for small businesses is a lifesaver for struggling businesses.
To apply for PPP loan forgiveness, a borrower must first use all the proceeds from the PPP loan. They can then apply for forgiveness at any time up to the loan's maturity date. If a borrower has not applied for forgiveness within 10 months following the final day of the covered period, the PPP loan payments will no longer be deferred, and repayment for the loan must be made.
Required forgiveness documentation
You can receive the proper forms for applying for forgiveness from your PPP lender. You will also need to attach the proper documentation, including:
Bank account statements or payroll service provider reports showing monies paid to employees
Tax forms, such as payroll tax filings and state quarterly business or individual earnings reports
Paperwork showing employee contributions to employee retirement programs or health insurance plans.
If you have trouble locating these documents, perform a tax ID lookup or contact your bank or insurance provider directly.
The forgiveness application form and required documents should be given to your PPP lender. It's worthwhile to note, recent legislation no longer entails that you subtract the amount of the EIDL advance you may have received from your PPP loan.
PPP non-payroll costs
PPP loan forgiveness can also extend to non-payroll expenses – costs and services that should have been in effect before February 15, 2020. These expenses can include documents and proof related to a business's:
Mortgage interest payments
Lease or rent payments
Utility payments
Check with your lender to see what other costs may apply.
Shuttered venue operators grants
Perhaps the least talked about are the government grants for small business owners in the entertainment industry. The Shuttered Venue Operators (SVO) grant was set up by the SBA to help businesses in the entertainment industry that fall under the following categories:
Live venue operators and promoters
Theatrical companies, including live performing arts organization operators
Museums, zoos, and aquariums that meet certain criteria
Motion picture theater businesses
Talent agencies and representatives
Like any federal funding for small business, there are qualifications to receive aid. Any of the above-listed entities should have been in operation since February 29, 2020. Also, the venue or promoter should have not applied or received PPP funding on or after December 27, 2020.
Disbursement of SVO funds
The funds for the grant program should only be used for specific purposes, including:
Payroll expenses
Rent
Utilities
Mortgage payments
Fixed debt payments
Worker protection costs
Payments to independent contractors
Administrative expenditures
State and local fees and taxes
Operating leases (in effect from 2/15/2020)
Insurance costs
What SVO funds do not cover
Grantees in the program cannot use the grant proceeds to:
Purchase real estate
Remit payments on loans that were made after 02/15/2020
Make loans or investments
Contribute to political campaigns
Both grant and loan monies have been set up to take care of business operations and capital. While grants for small business owners are available, these should only be used according to lender guidelines. Consult your business' budget plan before applying for any grant or loan you're unsure about.
Check with your state and municipality
Navigating grants for small business owners can be a tricky endeavor. If you find yourself struggling with federal funding options, you can also check with your state about grants that will cover the costs of your small business related to the pandemic. States and municipalities offer resources that small businesses can use to get through the pandemic and continue to grow. Review your city or state's website for further details.
For example, organizations, such as the YWCA, may distribute grants (up to as much as $50,000) to local small businesses in specific business districts that have experienced economic hardship due to COVID-19. Small Business Continuity Grant programs may also be featured in some cities or states.
Federal Funding for Small Business: Other Options
Loans and grants for small business owners aren't the only aid offered by the government. You can also receive federal funding for small business operations by reviewing the SBA Debt Relief program and learning more about LISC's small business relief grant plan.
If you're looking to depart completely from federal funding, consider options such as merchant cash advances, minority small business grants (if you apply), or a business line of credit.
SBA debt relief
The SBA offers debt relief assistance covering 6 months of payments toward the principal, interest, and fees that business borrowers owe for 7(a), 504, and Microloans. However, these payments do not apply to PPP funding.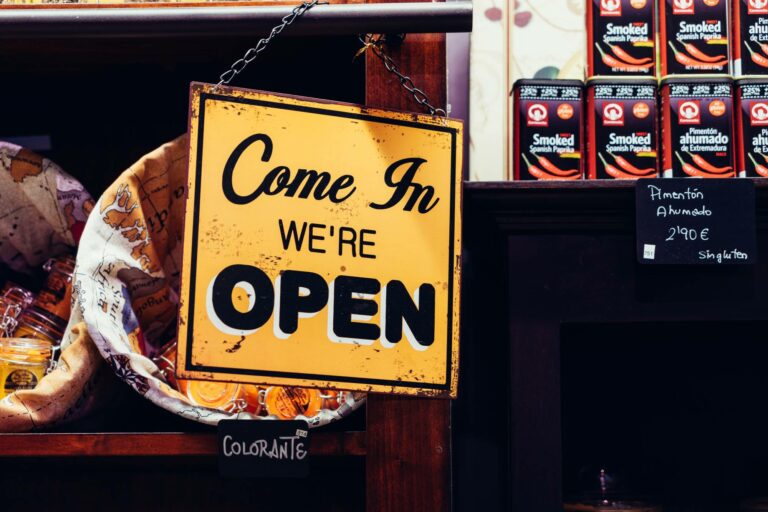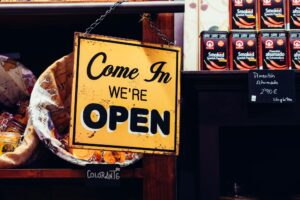 This specific debt relief program was formerly set up for loans fully disbursed before September 27, 2020, and therefore did not apply to funding issued under the EIDL program. However, legislation has changed and the new relief covers all funds approved before and up to September 27, 2020, even if they were not fully paid out.
How the SBA can help
Borrowers of these loans do not need to apply for debt relief assistance, as the SBA automatically provides the relief, as follows:
The SBA will make 6 months of installment payments for loans not being deferred
The SBA will make 6 months of installment payments after the deferment period ends
Economic Aid Act legislation has also authorized extra debt relief payments to 7(a), 504, and Microloan borrowers beyond the 6-month installments, as prescribed by the CARES Act. This debt relief program starts after February 1, 2021. You should talk to your lender about this debt relief plan for your SBA loan.
Borrowers who received disaster loans for homes and businesses may also receive debt relief in the form of automatic deferments. The SBA has authorized the deferments until March 31, 2021.
If your loan is automatically deferred, remember that interest will still compound on the amount of funds you received. Also, a deferment does not cancel a preauthorized debt (PAD) or recurring payments on loan amounts.
Payers who establish a PAD through online bill pay must cancel the ongoing payments. Any payer who wishes to continue making their usual payments during a deferral period can still do so. The SBA will directly apply these payments.
After automatic deferment periods, borrowers must resume making their usual principal and interest payments. If they cancel recurring payments, they must reestablish them. If you have any questions or concerns about deferments and repayments, ask your loan servicing officer.
LISC's small business relief grant
Founded in 1979 by the Ford Foundation, the Local Initiatives Support Corporation currently offers the LISC Small Business Relief Grant program for small businesses shuttered or hard hit by COVID-19.
What LISC grants cover
To assist small businesses and back community organizations, LISC provides grants that offer financial relief for:
Rent expenses
Utilities
Employee payroll
Vendor debts
Remote delivery technological upgrades
Emergency cash for grantees most in need
Other emergency operational costs
You can learn more about LISC grants and other forms of funding or grants for small business owners here.
Final Thoughts
Federal funding for small businesses has increased dramatically in the past year due to COVID-19. There are several resources available to get the help you need for operating as a small business, self-employed contractor, or non-profit. It's vital you take the time to review your options. By being proactive, your business can recover from the pandemic that much sooner.