There is always a need for financial guidance. Lots of things related to money and finances confuse customers and incite emotional responses that inhibit clear decision-making. Many people who have debts are overwhelmed and turn to debt consolidation companies for a resolution. By creating a business model that focuses on helping clients first, you can make a great living by implementing debt consolidation tactics in your business.
The cost of living continues to rise and more Americans are finding themselves in greater debt because of it. Debt can have a debilitating effect on a household with pockets that are already stretched to the limit. As a debt consolidation business owner, your tactics should be geared toward consolidating your client's multiple debts into a single loan. It's important that the interest rate on the consolidation loan is lower than the current interest rate on their loans. As the owner, you need an account that specifically caters to your debt consolidation merchant services. Secure and ensure that your financial transfers occur smoothly in your business.
Analyze Your Steps Moving Forward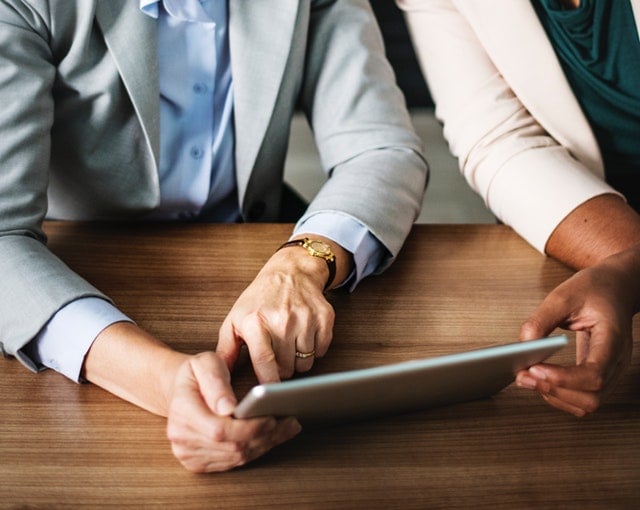 It's crucial to analyze your competition as a first step no matter what industry you're joining. Take some time to research competitor tactics in the debt consolidation industry. Look at the reviews and ratings of other companies on different review platforms. Take special note of their offerings. If there is something that sets them apart in a good way, consider offering similar or competitive options to stand out.
You'll need to develop a strategic tactics to counter your competition. Look at the positive as well as negative reviews of other companies. Is there a way that your company can add more value or something that your company can do better? Negative reviews will tell you what clients are upset about and give you sound commentary on how to make your startup better than the competition from day one.
Just because you're opening a new business doesn't mean you have to start from nothing. Franchising or acquiring an existing business are great options to help you hit the ground running. Franchising your business can make the startup process easier by providing a turnkey solution.
If you choose, you get to take advantage of formulas and business models that have been proven to work successfully. Regarding the acquisition of a business, you can network with business owners looking to sell their business. Get a financial advisor or auditor to screen the company's financials before purchasing. There is an advantage to acquiring a company that has established itself, lenders may be more willing to finance a company with a track record.
Financing your Debt Consolidation Startup
You'll need to obtain capital in order to service your debt consolidation clients. You have a few different money management systems available to you. Analyze which type of lending model your business will use and include it within your business plan.
Direct Lending
With direct lending, your debt consolidation business uses its capital to finance loans. You can bring partners or investors on board to help mitigate risk and responsibility. Direct lending uses the resources of the company as capital. You can use a variety of methods to raise funds; savings, angel investors. You need a solid source of capital to keep your business in operation between recovering loan payments and lending capital.
Margin Lending
Another option to bankroll your debt consolidation company is margin lending. To use margin lending you would establish a line of credit with a lender to cover your lending and monthly expenses. The money you receive from clients is then used to cover your loan. There is a level of risk with this type of financing since you're putting your credit on the line. The risk is that your client could default on their loan causing you to not have the money for your loan payment.
What to Expect as a Debt Consolidator
As the owner of a debt consolidation business, you'll be discussing payment plan tactics with creditors on behalf of your clients. You will work with them to develop a budget and schedule a payment plan that works for them. Your client will share their financial information to help you determine how much they can realistically pay.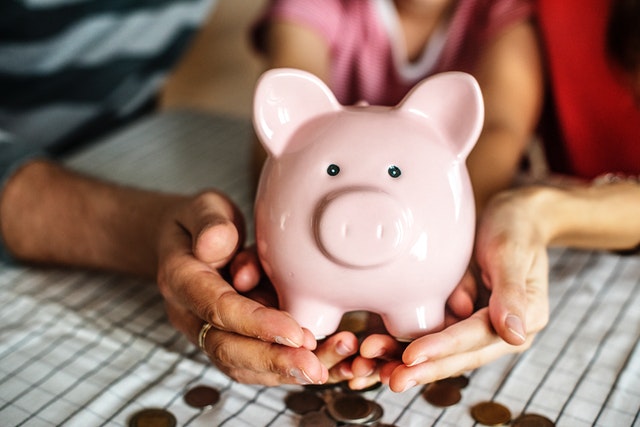 There are numerous reasons why a debt consolidation loan is helpful. You may experience clients who currently deal with 10 different creditors which all have different minimum payments, interest rates, terms, and due dates. You're helping your client live a less stressful life by facilitating a single payment for them rather than managing multitudes of them.
Debt consolidation is an option for those who feel that the number of creditors they have is too much to deal with. Essentially, you are helping them simplify their finances. If a client is using more than 30% of their available credit, a loan can help increase available credit. This improved credit utilization ratio can result in a higher credit score for your client. Plus, you're providing your clients with an opportunity to lower their interest payments. Most loans such as a mortgage or vehicle loan can be handled with a debt consolidation loan. However, not all loan types can be consolidated. Be sure that you understand the differences and lump together what you can.
You may need to acquire specific certifications to operate your business. Contact the Department of Commerce in your state for verification that you can operate your debt consolidation company. You may also need a surety bond as well as liability insurance. It may benefit you to attend seminars of an organization like the California Debt and Investment Advisory Commission alternatives to keep up with new amendments and regulations in the industry.
Necessary Tactics to Operate the Business
Before you can help clients improve customer finances, your business needs a solid financial infrastructure of its own. Whether you acquire, franchise, or build your business from the ground up, you will need debt consolidation merchant services to ensure that you can take payments for your work. You need a credit card processing account for debt consolidation specifically because of the nature of the business. A traditional bank may consider your business as high risk because you will be dealing with sensitive customer information. Avoid account closures and rejected merchant applications by obtaining a high risk credit card processing solution for your debt consolidation tactics.
Chargebacks are a big reason for the high risk or hard to place consideration with a bank. These are when a customer reaches out to their bank for a refund instead of going to the business for a resolution. If this happens too many times, a business' merchant account at a traditional bank can be shut down. The owner of a debt consolidation company will find many benefits from working with a company that specializes in payment processing for debt consolidation. Risk management solutions and accepting bank relationships create the cornerstone of a good merchant solution. Take advantage of the flexibility and protection that they provide and turn to a high risk payment processor first.
Individuals and small businesses benefit from debt consolidation tactics and your business is the solution.