If you haven't taken notice recently, vaping and e-cigarettes are having their time in the spotlight. From a modest audience to a multi-billion dollar industry, e-smoking has boasted a quick return of their efforts in a short amount of time. And with Juul heading up the widespread success, it comes as no surprise. As an e-liquid business owner planning to market your products, or resell established brands, you need to know about the industry you'll be joining. Understanding the role of vape juice businesses in the popularity of vaping is a great start.
The Success of Electronic Smoking
Before you might have become publicly aware of it, e-cigarettes have enjoyed a long-standing existence. A noteworthy alternative to the traditional cigarette, many habitual smokers have experimented with different forms of electronic smoking. And with the adjustable amount of nicotine one can smoke, it has been a favorite for those looking to reduce their need to smoke.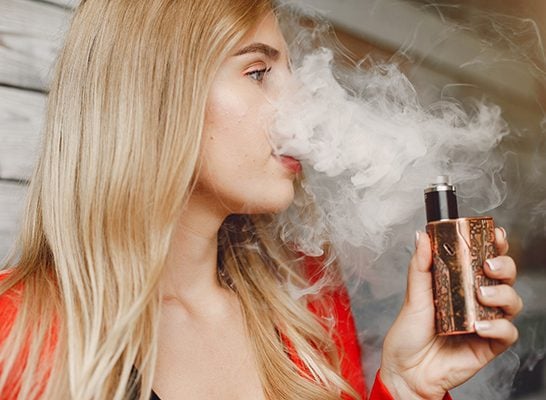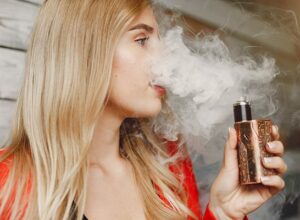 The real change happened when a younger audience became privy to the charms of various forms of electronic smoking. From hookah sticks with no nicotine to true e-cigarettes containing real amounts of nicotine, puffing vape clouds became a new standard.
The accessibility of e-smoking is perhaps the biggest lure in the transition from cigarettes to vaping. For instance, there is no need for a lighter, no lingering smell or smoke, and your vape is portable and easy to use. Thousands have shared in this sentiment with the widespread success of electronic smoking.
Marketing your E-Liquids
There are many different ways in which you can sell and market your ancillary vape products. For example, businesses sell vape juice under many names: e-juice, e-liquid, etc. How you choose to market your products will attract different audiences. Knowing some of the fundamentals will be incredibly helpful on your journey to promote your products. 
The difference between PG and VG
A big division in the vaping community comes down to the substances propylene glycol (PG) and vegetable glycerin (VG). These substances are responsible for comprising the majority of the liquid that is vaped. Knowing the difference between the two is crucial for your sales, as there are loyal fans of both. 
PG and VG differ greatly when it comes to the consistency of the liquids. PG based e-juices tend to have a thinner consistency that lends itself to a throat hit similar to that of a cigarette. As you can imagine, this type of feel is popular amongst smokers or those beginning to wean themselves off of nicotine. In contrast, VG comes with a thicker consistency that is responsible for creating a larger vape cloud. Many attribute VG juices to having a sweeter flavor than PG one. It also is more aesthetically pleasing for smokers who enjoy the look of blowing smoke. 
To Nicotine or Not to Nicotine
Some of the confusion and misunderstanding that accompanies vaping can stem from individuals not comprehending the role of nicotine in the e-liquid. While there is definitely a market for vape juice with nicotine, there is also a large market for those wanting their liquid without. If your plan is to be a one-stop e-liquid business, your customers should have access to a range of different strengths of nicotine in your supply. 
Nicotine-free vape juice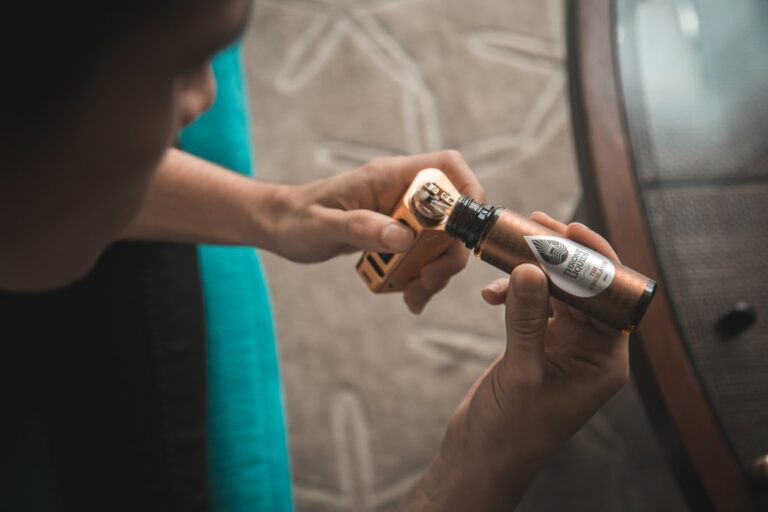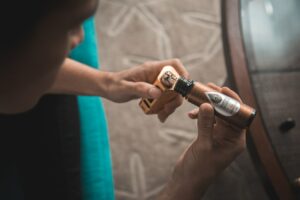 If your business' consumers have more fun plans in mind than getting their nicotine fix, e-liquids not containing nicotine tend to perform better in terms of tricks. That's right, if blowing fat clouds and O's is the ultimate goal, nicotine will only get in your way.
Users enjoy vape sans nicotine for a number of reasons. For those taking a nicotine break, it can be a shock to suddenly go cold turkey. Vaping with e-liquids that do not contain the stimulant still provide the oral fixation that so many long-time smokers long for after they take a break from cigarettes. 
Another fun reason users like to vape nicotine-free e-liquids is to enjoy the taste of the many flavors one can select. For those who are fans of sweets, this can be a means of satisfying their sweet tooth all while staying on track. Though seemingly ridiculous, there is a significant market for flavorful vape juices.
The alternative, nicotine liquids
In comparison to smoking cigarettes, vaping nicotine is a healthier alternative in many respects. Oral hygiene and lung health are just a few of the areas that are improved with vaping in the absence of tar or ash that accompany the use of smoking. Despite its relative newness, vaping has become a worthwhile switch for those bored with the traditional methods of getting their nicotine fix. 
One of the biggest arguments against smoking is the smell that accompanies the act. The fumes of smoking have a funny way of sticking around the person, as well as their environment. Vaping presents a welcome alternative to this inconvenience. Beyond the initial cloud, vaping does not leave a residual odor on or around the user. Additionally, e-juice comes in many pleasant flavors that produce fragrant clouds. 
The control of nicotine intake is a major benefit of vaping. Smokers don't often realize–or care to know–the levels of nicotine that are in their cigarettes. When switching to vaping, it can be a lot of power to dictate the correct levels of nicotine to vape. From 0mg to 36mg of nicotine, the user indeed has a lot of control over their vaping experience. This varies greatly from cigarettes that have a predetermined amount of nicotine. 
Acquiring Processing for your Vape Juice Business
Once you've established your brand and your e-liquid business plan, a consequential next step would be to secure methods to accept payment for your products. If you plan to accept credit cards–whether at a physical location or online–you will end up needing a merchant account in order to be connected to a payment processor. While this may sound like a straightforward process, perhaps you'll utilize Square or PayPal as your service provider, this might present more of a challenge for your vape juice business due to the industry you belong to.
Certain industry types are flagged at traditional processors for being what they consider "high risk." While this is a frustrating bump in the road, it shouldn't deter you completely. By acquiring a high risk specific vape merchant account, you are connecting with service providers who connect you to banks that deal with high risk credit card processing. Through this channel, you will be able to bypass those fears of being randomly shut down or your funds being held. 
Despite the vaping and e-smoking industry being categorized as a high risk industry, this should not impede your ability to accept credit cards.