Did you know that in 2015 more than 1.1 billion people smoked tobacco around the globe? Cigars and tobacco products are a staple in many cultures as well as in Western society. It is no surprise that the industry is continuing to expand. With the advent of eCommerce shopping and smartphone technology, it is easier than ever to reach a massive audience online. If you are thinking of launching your very own cigar business, there are a few steps to remember. Learn how to avoid putting your business at risk of losing opportunities and generating revenue. Discover how to process payments with your cigar merchant account to ensure the longevity of your business.
Building a Cigar Shop Online
Creating a presence for your cigar shop's brand is essential, especially if you intend to maximize your online reach. Once you begin promoting and selling your tobacco-related products, doing so online is imperative. Without an online presence, spreading the word about your cigar shop and the products you sell becomes increasingly more difficult. Increasing brand awareness is a key component in building a brand and business in a high risk industry. Once you begin building your cigar shop online, you will need to reach out to cigar and tobacco payment gateway providers in order to accept card payments online.
What is a Merchant Account?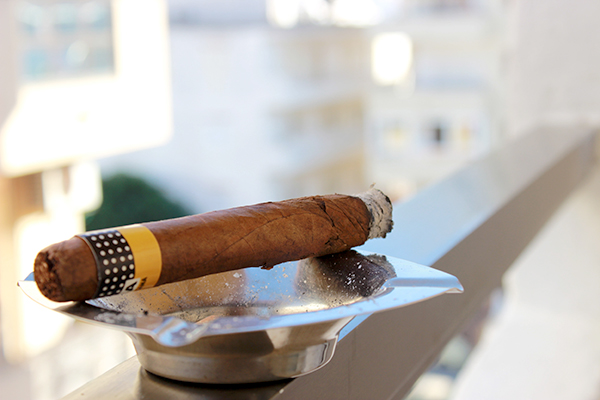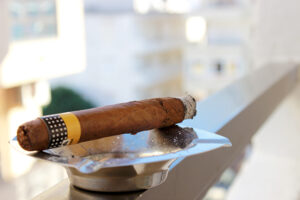 A merchant account is provided by your acquiring bank through a payment processor or aggregator that allows you to take credit cards for your business. Low risk accounts are provided by tier one banks and can only support low-risk businesses. While other accounts are specifically for high risk, or hard to place, industries that have mitigation procedures to protect them from chargebacks and fraud. You will need to obtain a high risk cigar and tobacco merchant account in order to process transactions in your industry. A high risk cigar shop merchant account ensures that business owners of these shops have the ability to sell their cigars without the worry of closure. Accept both debit and credit card payments through an online payment gateway set up by your provider that facilitates the secure transfer of money.
If you do not have the backing of a high risk payment processor, you run the risk of suddenly losing your ability to process payments via credit or debit cards. Traditional payment processors such as Paypal, Stripe, and Square do not typically work with high risk industries. They find it too much of a risk to support when there are possibilities of losing money due to fraud and chargebacks. Standard payment processors are why it is important to seek a high risk cigarette credit card processor. Search for a processor that welcomes high risk accounts for new tobacco and cigar shops.
What are High Risk Industries?
These types of accounts pose either monetary or reputational risks to banks and processors. The tobacco industry has monetary risk due to greater instances of fraud and chargeback rates. They also see reputational risk through the stigmatism of tobacco products in health and culture. High risk industries cost more than standard industries including clothing and apparel, toys, and even beauty products.
If you intend to run a cigar shop, you have a much greater chance of experiencing the following:
Fraud: Fraudulent charges run rampant throughout high risk industries including the tobacco and cigar industries. Other industries where fraud runs rampant include the adult and alcohol industries. It is always important to take the measures necessary to secure your website and any transactions you process. Secure your website and your data with the use of an SSL (Secure Sockets Layer) certificate. An SSL certificate is not only a way to protect data, but it also informs users of their protection.
Chargebacks: Like other high risk industries, the cigar and tobacco industries are also at a much higher risk for chargebacks. Increased chargebacks have caused traditional payment processors such as Stripe and Paypal to avoid accepting new applicants. Users in need of high risk merchant accounts in industries with high chargeback rates are less likely to succeed.
Legal Issues: Selling any product that requires age verification can greatly increase the risk of entering the industry. Throughout the US, tobacco and cigars can only be purchased and consumed by adults over the age of 18. Selling cigars or tobacco-related products on your website requires strict compliance and more possibilities for a mess up.
Why a Cigar Shop Merchant Account is Necessary
Having a merchant account is a way to conduct business online with ease. Run your business without the fear of violating rules and regulations. Avoid breaking the terms and service agreements in place with standard payment processors. Some of the most notable benefits of obtaining a cigar merchant account include:
Sell Without Fear: Even if you have applied for and received a merchant account through a standard payment processor, your business is at risk. If at any time your payment processor discovers that you are operating a business in a risky industry, you will be shut down. This interrupts your business without warning and can halt your funds transfer for up to 6 months. With a high risk merchant account, gain peace of mind knowing you are within your rights to maintain your operation.
Consistency: Show your customers that you are reliable without risking shutting down your business or having your sales interrupted. Building your brand's reputation is extremely important, especially in a highly competitive market such as tobacco. Being able to accept all forms of card payments is a great value-add for any business.
Secure a Cigarette Credit Card Processor to Process Sales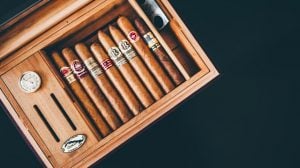 Securing online payment processing for your cigar shop is possible by taking the time to review and compare your options. Compare high risk merchant account providers to find a processor that is right for you. Read real testimonials and reviews from customers to discover which merchant account provider is reliable and trustworthy. Using a designated merchant account is a way to conduct business without taking on major risks. With the right tobacco and cigar payment processor, you can sell products without worry. You will have the capability to sell to individuals, wholesalers, and even other retailers with your high risk cigar shop merchant account.
Once you find your preferred merchant service provider, it is time to begin the application process.
Gather the following information:
Personal Information: A government-issued ID or driver's license is required to obtain a merchant account. On top of that, your personal bank statements may also be requested. But, if you have acquired a payment gateway in the past, those statements would be requested in place of personal accounts.
Credit Score/History: Your credit score and history will also be requested. When you are entering a high risk industry, it is important to prove your ability to manage sales, returns, and finances. If your score is low, you may pose a higher risk to the bank leading to higher rates and fees. In some cases, your credit score can also affect your application approval. A co-signer is an option for business owners worried about their credit score affecting their approval.
Business Information: Bank account information, previous statements, and your EIN (Employer Identification Number) details may all be requested if applicable. If you haven't been processing with another cigar shop business, this information would not apply to you. But if you have had a processor before, providing this info will make it easier to acquire another payment gateway account. With this information, you may also be able to get lower rates and fees.
Website: In some cases, you may be asked to share your company's official website or eCommerce store. You may be asked to share your online presence to show proof of your eCommerce presence. Sharing your website's official URL is a way to build a working professional relationship with the payment processor of your choice. Once your payment processor is familiar with your business, move forward with the application process itself.
Launching a business is never easy, but it is possible. Get back to running your business with a high risk cigar shop merchant account.