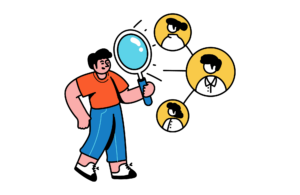 Finding the best high-risk merchant account for your business can be difficult, but it's not impossible. Due to the increased risk of fraud, chargebacks, and other risks of financial exposure, many traditional payment solution providers do not offer services to high-risk businesses. Further intensifying this problem, these businesses are often in need of more services than businesses facing little to no trouble obtaining merchant services. For businesses less likely to be approved for payment solutions, yet requiring more sophisticated solutions than other businesses, this can be a frustrating predicament. Though, it's a frustrating predicament with a very easy solution—high-risk merchant account providers!
High-risk merchant account providers offer merchant services to businesses having difficulty obtaining these services elsewhere. With high-risk expertise and the necessary resources, these providers offer the level of support said businesses require. However, even businesses associated with no elevated risk level can benefit from the advanced services offered by these providers. After all, low-risk businesses often accept high-risk transactions within their operations.
Whether you're seeking solutions for a high-risk business or support for high-risk transactions, a high-risk merchant account provider is your answer! Below, we detail how to find the best high-risk merchant account provider for your specific business needs.
4 Tips for Finding the Best High-Risk Merchant Account
By following the below tips, you'll be sure to find a merchant account provider that allows you to accept your preferred payment methods at rates with which you're comfortable. Cha-ching!
1. Do Your Research & Shop for Quotes
Comparing quotes from multiple providers leaves you with an informed range of what price you may pay for your high-risk merchant account. You can utilize online resources, such as price comparison sites or merchant account directories. You can also reach out directly to providers to request quotes and ask questions regarding their services and fees. When doing so, don't be afraid to negotiate with providers!
Review the company's online reputation
When evaluating different providers, review their online reputation to get a sense of their quality of customer service. To review a provider's online reputation, read reviews from fellow merchants on websites such as Google, Yelp, and Trustpilot. You might also consider checking out forums related to merchant accounts to see what others have to say about each provider.
While this may seem like poor advice, you should be wary of providers that have only perfect reviews. It's normal for a large company to have both positive and negative reviews. Just take note of how the company handles negative reviews, as this highlights their quality of customer service and commitment to customer satisfaction.
2. Make Sure All of Your Processing Needs Are Met
When it comes to choosing a high-risk merchant services provider, merchants should partner with a provider that can meet all of their needs. This could include aspects like competitive processing rates, flexible contract terms, reliable customer support, and the capability to process transactions in a variety of currencies. Additionally, merchants may want to consider factors such as the provider's reputation, the range of payment methods they accept, and any additional features or services they offer.
3. Be Honest About Your Industry Type
Disclosing the true nature of your business to potential processors helps to ensure you receive the appropriate level of support and avoid potential complications in the future. If you violate your merchant agreement by selling items other than those underwritten and approved, your processor has the right to terminate your merchant account and hold your funds for the maximum allowable term. You may face additional fines and consequences from government agencies as well.
4. Understand Contract Terms & Fees
When reviewing your merchant agreement, take the time to evaluate the associated terms and processing rates. It's also good to compare the credit card processing fees with those offered by other providers to ensure you're getting the most competitive deal available to you. However, it's worth noting that payment providers pull your credit each time submit a signed application. Be careful about signing a merchant agreement until you are sure you want to move forward and you are comfortable with the costs, as this could impact your business's credit score.
Month-to-month vs fixed-term contracts
There are advantages and disadvantages in choosing a month-to-month or a fixed-term merchant services contract.
The benefit of a month-to-month contract includes having the flexibility to cancel at any time without incurring early termination fees. Additionally, you are only obligated to use the service for a single month at a time. This can be beneficial if you are uncertain about the long-term needs of your business. Alternatively, the downsides of a month-to-month contract include slightly higher processing fees and less bargaining power when negotiating terms. 
On the other hand, a long-term contract typically comes with lower fees and greater bargaining power on additional terms. Though, fixed-term contracts have downsides, particularly the lack of flexibility to cancel and the requirement to use the service for a longer period of time.
Early termination fees
It's also important to consider what would happen upon the voluntary cancellation of your payment processing contract. Processors often assign early termination fees to high-risk businesses to mitigate risk and compensate themselves for any losses incurred from a cancellation. Because early termination fees can be expensive, they are a significant burden for businesses seeking to cancel their merchant accounts before the end of the contract term.
By carefully reviewing the terms of your contract, including any early termination fees, before signing up for a merchant account, you'll be fully aware of the potential cost and commitment involved. Additionally, some providers may hold you to an early termination fee, while others will agree to waive the fee upon approval. Just make sure to obtain written confirmation of any such agreement.
Transaction fee structure
All businesses, but especially high-risk businesses, must understand their transaction fee structure in order to choose the best pricing model. There are several pricing structures, including tiered, interchange-plus, and flat-rate. Because different fee structures work well for different types of businesses, it's important to assess which is the best one for you.
By understanding the different transaction fee structures available to you, you can make an informed decision about your merchant account and ensure you are paying a reasonable processing rate.
Startup or applications fees
Application fees can be a burden for small businesses or startups trying to keep their expenses in check. Additionally, payment processors that charge these fees may not be as competitive as other providers that do not charge these fees.
Keep in mind, these costs can be easily waived by the provider. Consider negotiating with the processor to reduce or eliminate these costs. A processor will likely drop these fees if it means winning over your business.
What to Consider When Looking for the Best High-Risk Merchant Account Provider
A high-risk merchant account provider perfect for one business may not necessarily be the best fit for another. The following considerations will help you choose the best high-risk merchant account provider:
Industry Specialization
Industry specialization impacts the level of support you receive from your merchant services provider. Providers specializing in high-risk businesses understand the unique needs and challenges faced by businesses in your industry. Additionally, high-risk providers are familiar with the regulatory and compliance issues that are relevant to your industry. As a result, these providers can help you ensure that you conform to any applicable laws and regulations.
Fraud Prevention & Chargeback Protection Tools
Fraud protection tools and chargeback mitigation services help businesses protect themselves from financial losses due to fraudulent or unauthorized transactions. Many merchant account providers also offer real-time chargeback monitoring in addition to advanced fraud protection tools. Choosing a provider offering a robust suite of security features helps protects your business from financial losses and ensures that its transactions are protected.
Customer Service
Customer service deeply affects the overall experience of working with a provider and the level of support available to you. A provider offering solid customer service is responsive and helpful when you have questions or concerns, and will be able to quickly resolve any payment-related issues. Good customer service is especially vital for high-risk businesses, as these businesses face more processing-related challenges.
Reasonable Transaction Fees
Let's face it, transaction fees are a main point of contention when choosing a merchant services provider. However, fees should not be as important as services and offerings when it comes to high-risk merchant accounts, as long as the fees are competitive. To see how much you could save on high-risk merchant account fees, ask for a rate comparison by providing your most recent merchant statement. To ensure a fair comparison, make sure that you are comparing quotes in the same pricing model.
Quick Payouts
The speed with which you receive payments is a crucial factor when evaluating providers. This usually boils down to your business's chargeback and financial exposure risk. If both of those are relatively low, payouts should be no more than three days. Some processors may offer faster payouts than others, with some offering same-day or next-day deposits. When searching for a provider, consider the frequency of payouts—faster payouts help with cash flow management and financial planning.
Rolling Reserve
Rolling reserve requirements refer to the percentage of a merchant's sales that a payment processor holds in reserve to protect against chargebacks or other potential financial losses. Some processors have higher rolling reserve requirements, while others may not have reserve requirements at all. To request a reserve removal after establishing a sufficient payment history, the merchant must reach out to the processor.
Hardware Options for Retail Merchants
High-risk merchant account providers typically offer several hardware options for brick-and-mortar retail stores. These options include point-of-sale (POS) terminals, mobile card readers, and virtual terminals. A high-risk merchant services provider knows the best hardware that will work for your specific needs and budgetary restraints.
High-Risk Payment Gateway Options for Online Merchants
Several payment gateway options are available in the marketplace. Payment gateways allow merchants to accept and process online payments from customers. Notable payment gateways—such as Authorize.Net, NMI, Cybersource, USAePay, 2Checkout, and Fluidpay—can seamlessly integrate with most eCommerce platforms.
Alternative Payment Methods
When choosing a high-risk merchant account, merchants should also consider available alternative payment methods that can be offered to customers. Some popular alternative payment methods include cryptocurrencies, ACH payments, and eCheck processing. Offering a variety of payment options can help attract and retain customers, increase sales, and offer options in the event of a snag in one form of payment acceptance.
Business Funding Services
Many times, high-risk businesses will see funds held for long periods of time. That's why it's important to seek a provider that can help you apply for business funding options like merchant cash advances, invoice financing, business lines of credit, or even asset-based lending. Business funding alleviates any cash flow issues you may experience with your payment provider.
Why You Should Avoid Payment Service Providers if You Are High Risk
While payment service providers (PSP) offer payment processing services to merchants, they do not actually issue merchant accounts. Instead, they act as intermediaries between merchants and banks by issuing sub-merchant accounts. Additionally, payment service providers do not conduct full underwriting, instead simply issuing auto-approvals that often result in high-risk businesses being shut down shortly after the fact. And because payment service providers do not offer the same level of security and fraud protection as traditional merchant account providers, this avenue for accepting payments can leave businesses vulnerable to fraud and chargebacks.
Overall, it is generally advisable for high-risk merchants to avoid payment service providers and instead opt for a high-risk merchant services provider in order to ensure the longevity, reliability, and security of their merchant accounts.