If you're a self-starter looking for a side venture to start making additional income, a clothing drop shipping business may be right for you. In 2017, drop shipping sales made up about 23% of total online sales- which comes out to about $85.1 billion. And that number will only go up as drop shipping increases in popularity. Before you get started, make sure to read these seven tips on how to start a drop shipping business. They include questions to consider when drafting your business plan, what a drop ship payment gateway is, and how to get one, and much more in between.
So, without further ado, let's dive in.
So, What Exactly is Drop Shipping?
Drop shipping is a kind of eCommerce merchant business that allows you to sell inventory without having to buy it beforehand. Typically, you would source your product from a manufacturer who makes, packages, and ships out the products you sell. In this arrangement, you would manage the customer-facing aspects of the business: administrative duties, accounting, customer service, website management, and the like. 
If you want to start a company of your own, a clothing drop shipping business is a great and low-cost way to get some experience in the realm. Unlike other types of retail merchant stores, you don't have to buy, manage, or hold onto inventory. The money you save can then be used towards other aspects of the business, like marketing.
To get a head start on your success, here are some tips to consider as you build your drop shipping business.
Helpful Drop Shipping Tips for Beginners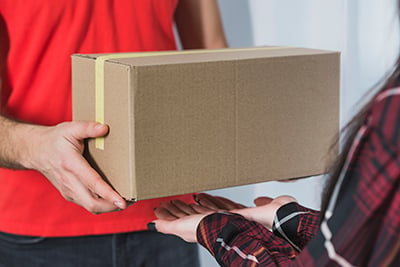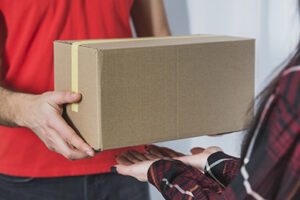 No matter where you are in the process of starting your drop ship business, consider the information below.
1. Find a niche for your eCommerce clothing store.
When the options are nearly endless and you don't have to pay for inventory, it's easy to want to offer anything and everything to visitors of your website. Don't give in to this urge. Exploiting a niche will allow you to hone into your business' ideal audience, rather than zapping your budget trying to market to everyone.
Ideally, you also want to find a balance between passion and profit. It's easy to enjoy something when you're making money from it, but in the early stages of your business, sales won't start streaming in right away. So, you'll want to make sure that you're passionate enough about what you offer to push past this initial lull.
2. Analyze your clothing drop shipping competition.
Starting a new business doesn't mean you have to start entirely from scratch. A wealth of knowledge can be harvested from your competitors if you know where to look. 
Take some time to study their content. What do they blog about? How do their email newsletters look? What kind of people follow their social media profiles or comment on their posts? With this information in mind, you can start to look for better ways to execute their strategies and even come up with new ones entirely.
3. Choose the right supplier for your sales quantity and needs.
This decision can literally make or break a new drop shipping business. To ensure that you're in the former category, you must do your research and due diligence before committing to a manufacturer.
Go over every detail of the suppliers you're interested in working with. Don't be afraid to ask questions. Once you've narrowed your list down to your top two or three choices, order sample products from each of them to make your final decision. Take into consideration the experience of ordering from each manufacturer, and use it to fine-tune the shipping and delivery process with the supplier you choose to work with in the end.
4. Optimize your website to appeal to your potential customers.
This drop shipping tip is one of the best long-term ways to ensure your business's success. As a new brand, the biggest hurdle you'll have to overcome with potential customers is the lack of trust. You're a newcomer on the scene, after all! Build trust by creating a professional online presence with your website and social media accounts. Triple check your spelling and grammar, add customer testimonials throughout the site and offer a killer return policy.
As you learn more about your target audience and your competitors, you should continually update your site to reflect that. By constantly testing and iterating based on each new finding, you can build your way to a conversion-optimized website in a matter of months. 
5. Provide top-notch customer service.
This should go without saying, but as a new clothing company, customer service is one way to stand out from other retailers without having to increase your spending. Everyone else already offers promotions or products at a low cost. Your differentiator can easily be your personal customer service initiatives.
Strive to anticipate their needs and to provide helpful service at every touchpoint. By doing so, you'll show your customers that you care about them. After all, people just want to have a good experience and will be more willing to spend more on it. 
6. Dedicate time to scaling your drop shipping business.
Even though drop shipping allows you to automate a majority of the business, your clothing drop shipping company is not a set-it-and-forget-it deal. If anything, this freedom gives you additional time to spend on growing your customer base and scaling your drop shipping business. 
Aim to spend at the very least one hour a day on processing orders and another on your marketing efforts. Customers expect their products to ship out promptly, and your ad campaigns aren't going to run themselves. (Well, they could, but what a way to waste your hard-earned money!) Oftentimes your drop ship business success relies on getting in front of your audience. So don't skimp on marketing yourself and your brand.
7. Sign up for a drop ship payment gateway.
Most financial institutions consider the drop shipping industry a risky venture. Long order times, less-than-satisfactory item quality control, and lax customer support are common in the industry. But you can reduce this risk by partnering with a high risk credit card processing company. They can help you set up a high risk merchant account for your business, which will allow you to safely and securely accept transactions online. This is even more useful if you need to take debit and credit cards or even subscription ordering from your customers.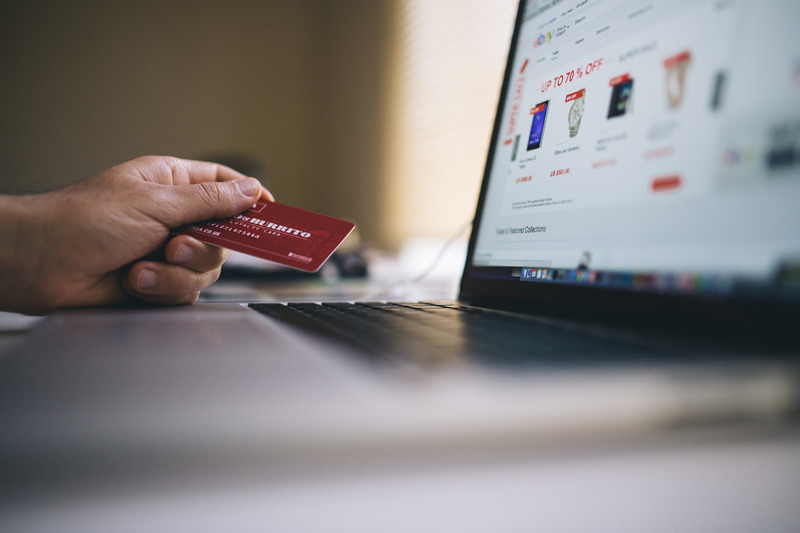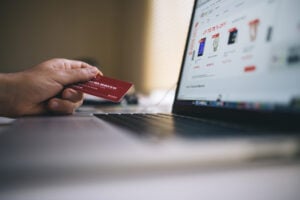 Many payment processor companies also offer additional services you may need to run your business effectively. Ask about their software integrations, website shopping carts, and the methods they use to prevent merchant services fraud. 
Choosing the Right Drop Ship Payment Processor
As mentioned earlier, banks and traditional credit card processing companies treat drop shipping as a high risk industry. This means that there is a very high chance that you will not be able to accept credit card payments with a company like Paypal or Stripe.
Because of this, you'll want to look to high risk credit card processing companies instead. These businesses help pair you with the right drop ship payment gateway for your company's unique needs and understand the challenges of running a drop shipping operation. Because of this they also know the best ways to reduce risk in the industry and keep you compliant as you grow.
If you're new to the world of payment processing, working with a company that offers one-on-one assistance with all of your online transaction needs will be the gift that keeps on giving. A dedicated account representative can guide you every step of the way, from your merchant account application process to set up your payment gateway and beyond.
Although a clothing drop shipping business can be an easy introduction to entrepreneurship, it still requires the dedication and hard work needed in any business. However, with the right team and tools in place, you can give your business the stable foundation it needs to flourish.